The 1975 Tease Cryptic Countdown With 'Digital Detox' Website Mindshower
By Regina Star
February 18, 2020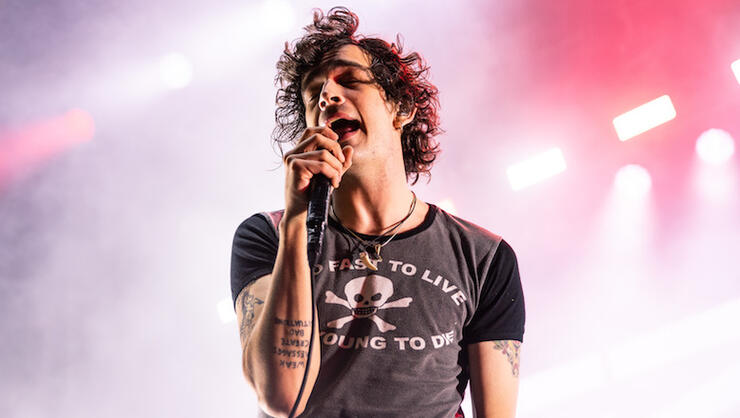 The 1975 is getting ready to reveal something big!
In a cryptic video shared on Instagram on Tuesday (February 17), the band teases a mysterious project coming tomorrow that has something to do with a website titled Mindshower. The clip whisks viewers through a dreamy, hallucinogenic landscape in which a voice coaxing listeners to book an appointment to the "experience" — described as a "digital detox" — which offers those to reconnect, recharge, and rejuvenate offline.
"Welcome to a world of intimacy, togetherness, and relatedness. Begin your own journey and find yourself in our stunning retreat," a voice says. From there, a robotic voice lists off different mantras like "My joy is constant and smooth" and "I hope for a better world for everyone."
The same peaceful sentiments are expressed on the Mindshower website, which hosts a countdown that lasts until Wednesday at 6 PM — for what, exactly, is anyone's guess — while giving directions to email for press or bookings as another robotic voice recites more feel-good phrases.
Albeit ambiguous, the group's latest teaser may be leading fans down the rabbit hole to a new record from their LP, Notes On A Conditional Form, due April 24. The 1975's manager, Jamie Oborne, confirmed as much on Twitter when he confirmed the band would be dropping a new single before their gig at London's O2 Arena this Friday and Saturday.
As of yet, the group has unveiled "People," "Frail State of Mind," a new version of "The 1975" and their latest jam, "Me & You Together Song," from their long-awaited follow-up to A Brief Inquiry into Online Relationships.
Photo: Getty Images
Chat About The 1975 Tease Cryptic Countdown With 'Digital Detox' Website Mindshower