Here's How Much The 'Friends' Cast Is Being Paid For The Reunion Special
By Emily Lee
February 23, 2020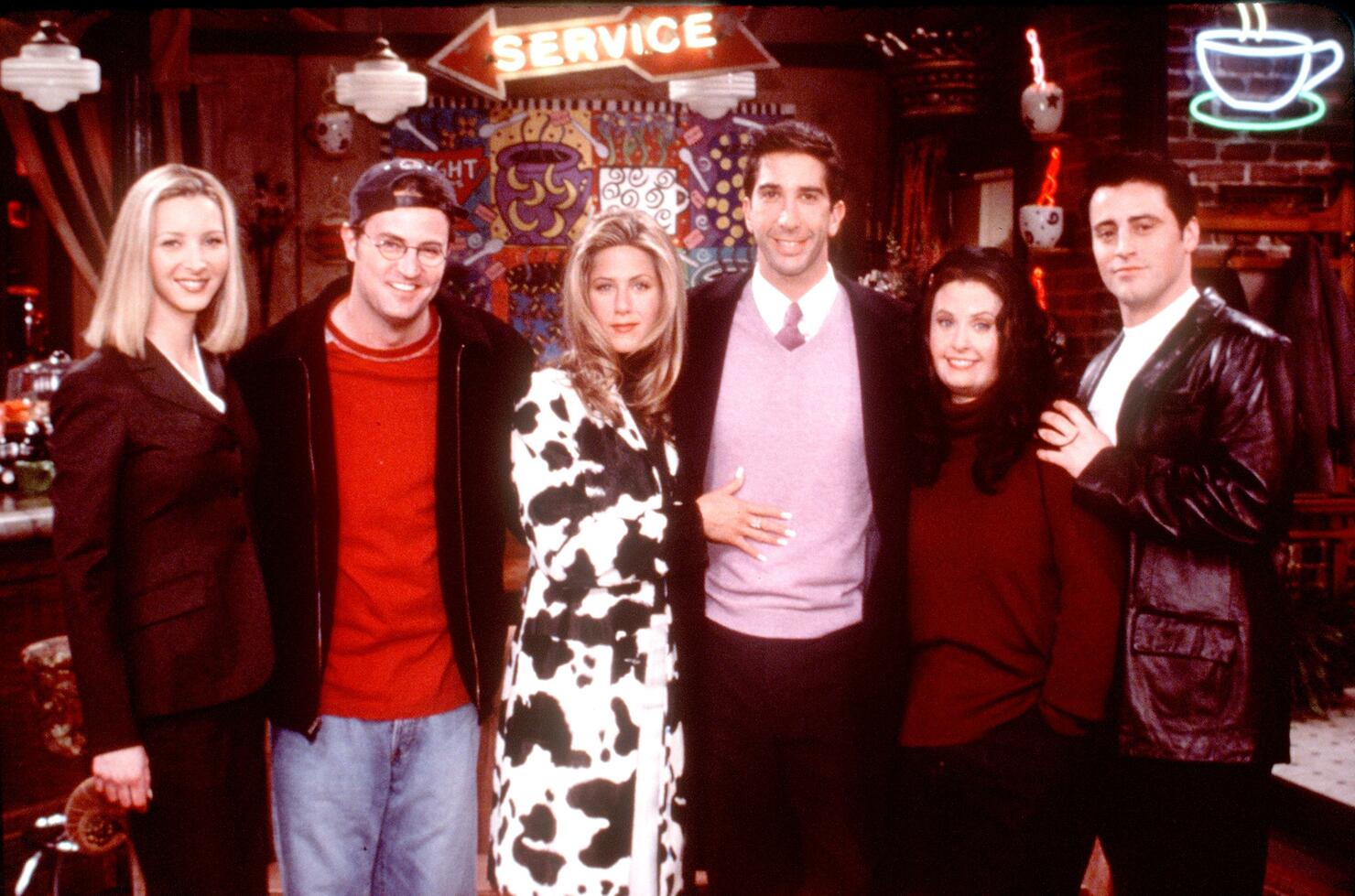 Could we *be* any more excited about the Friends reunion? The answer is definitely not. On Friday (February 21), Jennifer Aniston, Courteney Cox, Lisa Kudrow, Matt LeBlanc, Matthew Perry and David Schwimmer finally confirmed the rumors with matching Instagram posts. "It's happening," all six Friends stars wrote alongside a throwback photo from the iconic sitcom's original run.
So, what do we know so far about the upcoming reunion? Unfortunately, not much. The special will air on the soon-to-be-launched streaming platform HBO Max, which purchased the streaming rights to Friends from Netflix for a whopping $425 million. The cast, along with Friends co-creators and producers, will return to the Stage 24 soundstage on the Warner Bros. Studio lot where Friends used to be filmed for the special. While some were hopping for a revival or reboot of the show, this special will be an unscripted, documentary-style look back the beloved show.
"Guess you could call this the one where they all got back together — we are reuniting with David, Jennifer, Courteney, Matt, Lisa, and Matthew for an HBO Max special that will be programmed alongside the entire Friends library," chief content officer at HBO Max Kevin Reilly said in a statement. "I became aware of Friends when it was in the very early stages of development and then had the opportunity to work on the series many years later and have delighted in seeing it catch on with viewers generation after generation. It taps into an era when friends – and audiences – gathered together in real time and we think this reunion special will capture that spirit, uniting original and new fans."
Not only did HBO Max pay $425 million to secure the streaming rights for all 10 seasons of Friends' original run, they also shelled out some big bucks to make the revival happen. According to multiple outlets, all six cast members will be paid $2.5 million for participating in the special. In the show's final season, each main cast member was paid $1 million per episode. They even put up a united front to make sure they were all paid equally. It appears they may have done the same this time around, as well.
If you want to tune in to the reunion special when it premieres on HBO Max later this year, you'll have to subscribe to the new streaming service. The cost of an HBO Max subscription is on the pricier side, as well, at $14.99 per month. Existing HBO subscribers on AT&T and HBO Now direct billing subscribers, however, will get HBO Max for free.
Photo: Getty