Family Feud Contestant's Answer Is So Wrong Steve Harvey Walks Off The Set
By Dave Basner
February 24, 2020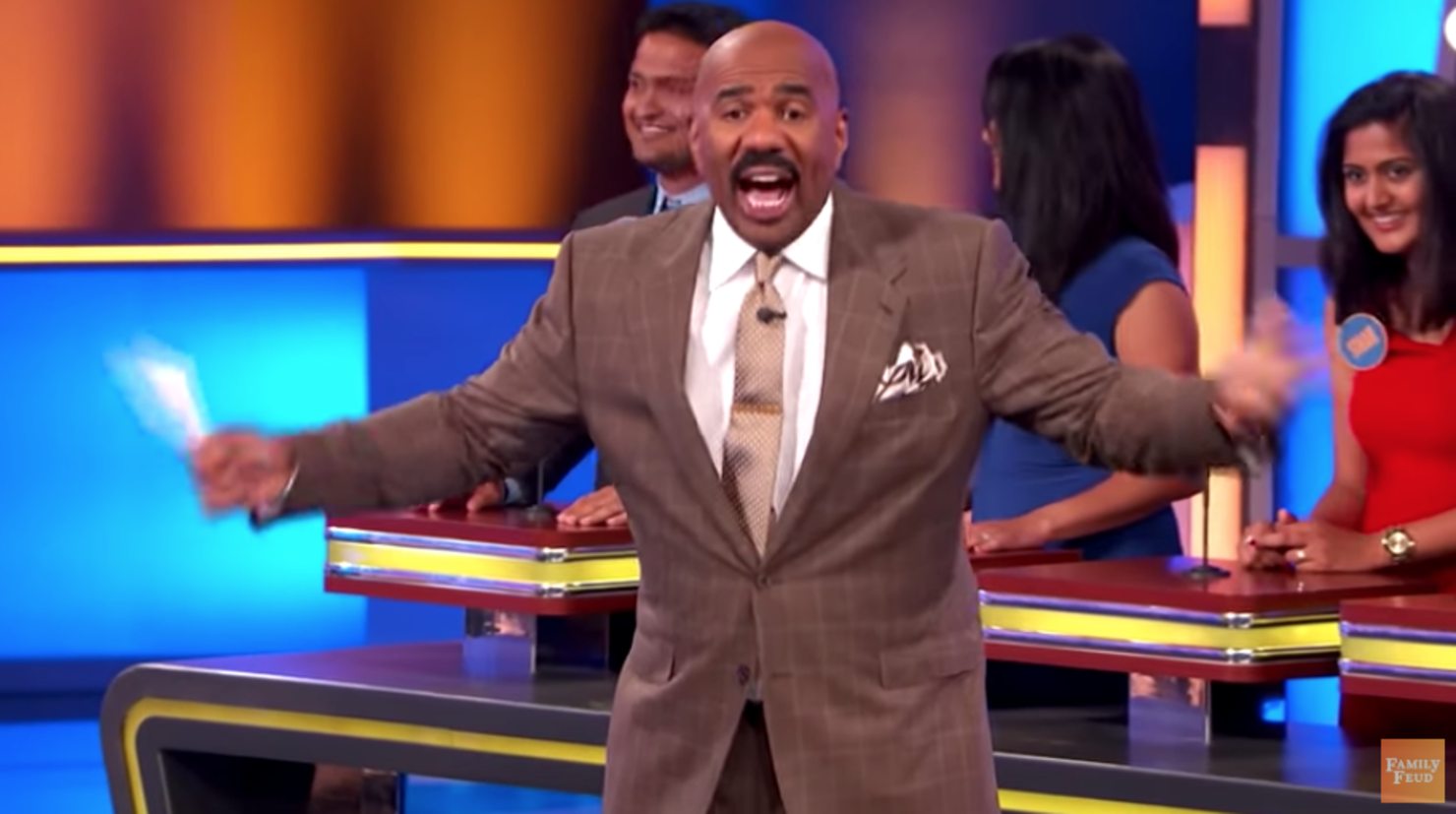 As host of Family Feud, Steve Harvey has heard his share of crazy responses. Sometimes they make him wonder about the contestants, other times they offend him, and sometimes they make him ready to quit. On a recent show however, one family's answers had him walking off the game show's set.
The Shah family was naming animals that women actually like being compared to. They first guessed "cat," which was the number one answer. But they then said "dog," which, believe it or not, was on the board. Steve was shocked, telling the family to, "Say whatever you want to say," adding, "It's wide open now. You couldn't tell me a dog was going to be up there." The Shahs went on to correctly guess "lion" and "sparrow," but incorrectly call out "bunny" and "fish." As Steve said, "Dog is on the damn board, I'm done," he made his way back to Sonam, the family member who originally guessed "dog." This time around she guessed "horse."
Steve then lost it, shaking his head, putting his cards on his podium and walking off the set as he pointed to the board and yelled "horse."
The answer wasn't on the board so Steve came back out. The Shahs' opponents wound up stealing by guessing fox.
Photo: YouTube/FamilyFeud