Gerard Way Is Writing 'The Umbrella Academy' Spin Off Comics About Klaus
By Lindsey Smith
February 25, 2020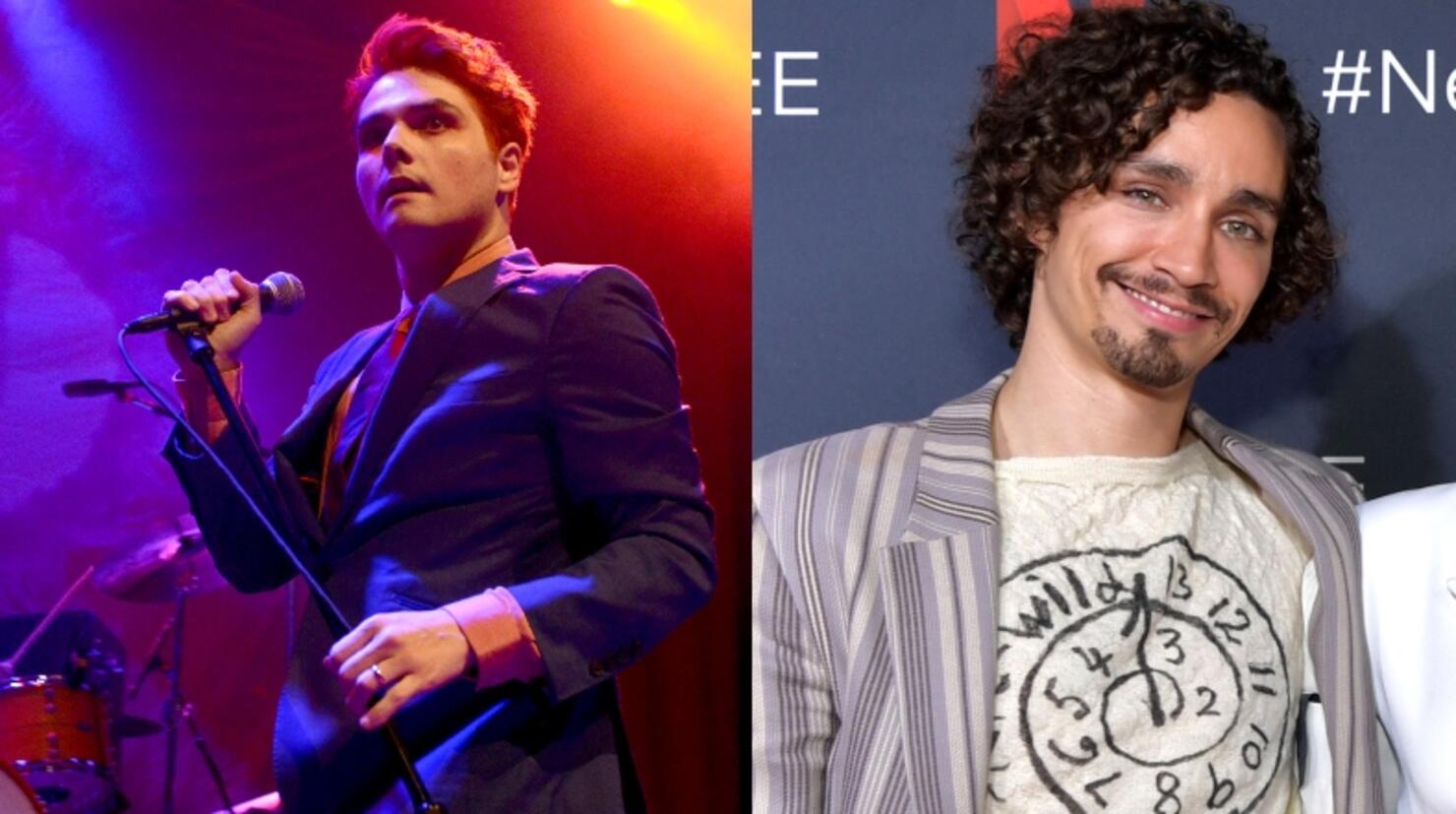 New The Umbrella Academy comics are heading your way this summer!
Publishers of the comic, Dark Horse Comics, took to Instagram to announce the new spin off series — titled 'You Look Like Death' — written again by My Chemical Romance frontman Gerard Way!
This time, the story will be about fan-favorite Number Four "Klaus" (AKA The Séance) who is able to communicate with dead people as well as conjure them. "Klaus" also stole hearts in the Netflix adaptation (played by Robert Sheehan) with his flamboyance and rebellion.  
Dark Horse Comics also revealed that fans of the comic series can expect six issues of 'You Look Like Death' when it's released this June.
Naturally, fans are more than excited and eager to start reading the spin off series. "Shut up and take my money," one fan wrote. "THIS IS THE BEST THING EVER OMG," another fan of the comics commented.
While the TV series is new, the first issues of Way's comics were published all the way back in 2007 and 2008 before taking a break and coming back a decade later in 2018 for a third installment. Seeing as it ended on a cliffhanger, fans are hoping Way will have time to write a fourth series.
An Umbrella Academy card game is also in the works from Dark Horse Comics that will hit Kickstarter sometime this year.
Last week, The Umbrella Academy Netflix series finally started teasing season 2 of the hit show. The official social media accounts uploaded the first look at season 2 with a series of character posters. 
On top of The Umbrella Academy news, Way's band My Chemical Romance recently announced its comeback tour — its first in nine years — so it's safe to say he's super busy this
Photos: Getty Images