50 Cent Vows To Finish Pop Smoke's Album, Asks Celeb Friends To Help
By Peyton Blakemore
March 2, 2020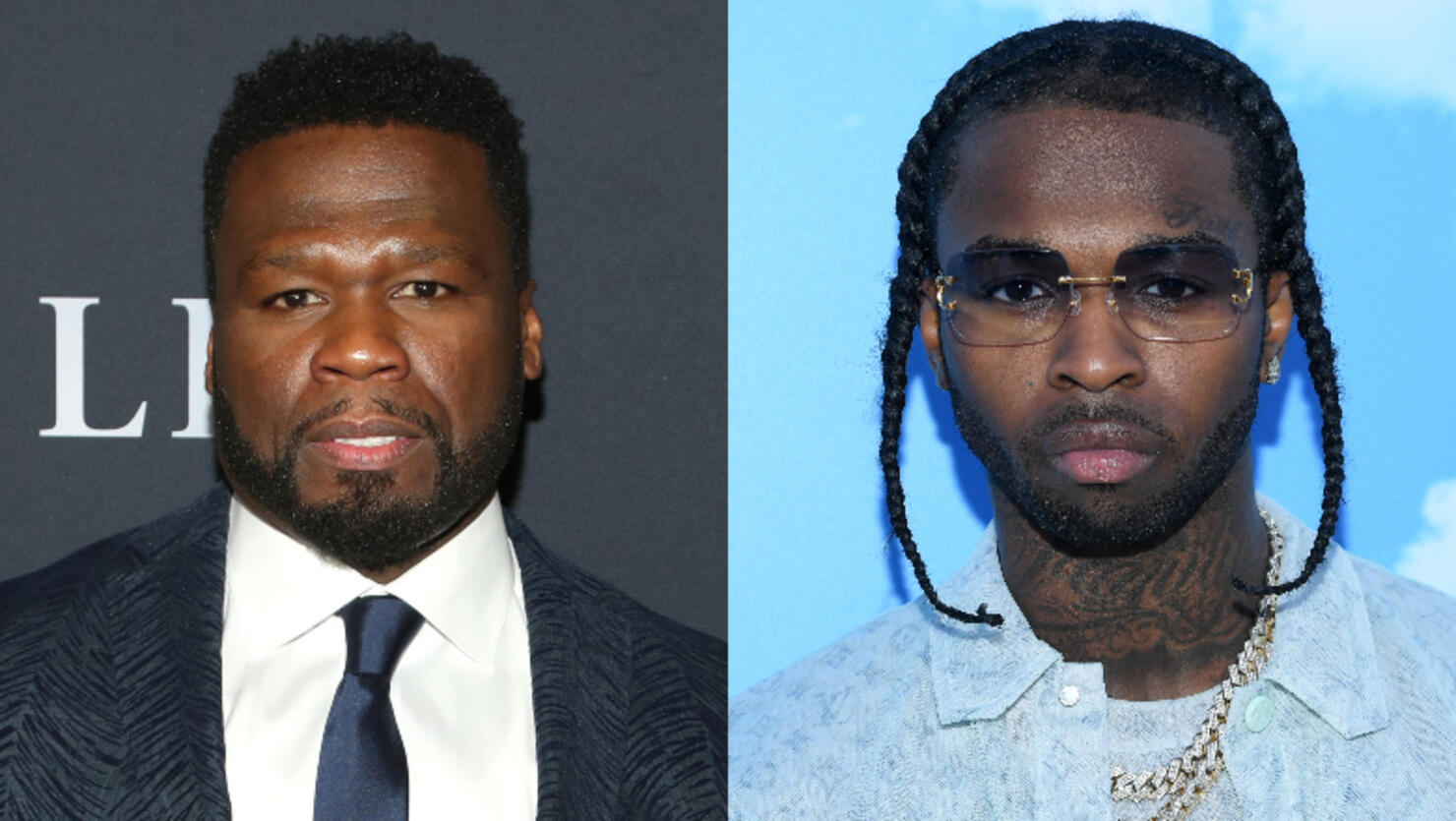 50 Cent is calling on all of his famous friends to hop on Pop Smoke's posthumous debut album.
On Sunday (March 1), the business mogul announced on Instagram that he will be working on the late rapper's album. "i'm on the move listening to Pop smoke, i decided i'm gonna executive produce and finish his album for him," he captioned a photo of him sitting on the stairs of a private jet.
50 later shared a collage of him and Pop, which he captioned, "Tell @roddyricch i'm looking for him, i need him on Pop album."
It didn't take long for Roddy Ricch to respond to 50's ask, as "The Box" rapper quickly commented on the post, "say less," along with a handshake emoji.
50 then shared a screenshot of Roddy's response and asked for Drake's help. "see i got @roddyricch on deck, this sh*t gonna be stupid 🤦‍♂️ @champagnepapi where you at ni**a, don't start acting light skinned on us.🤨😆," the Power star wrote.
50 didn't stop there. He went on to ask for Chris Brown's help with the album, posting a photo that showed the "All On Me" singer looking down with his hair colored half pink and half blue. "yo ni**a im a need you on this record," he wrote. "👀but what da f**k you do to your hair blood.LOL"
As fans know, Pop, born Bashar Jackson, was shot and killed on February 19.
50 was one of the first celebs to share their condolences on social media. "No such thing as success with out jealousy, treachery comes from those who are close. R.i.P," he captioned a photo of him and Pop.
The 20-year-old rapper's death remains under investigation as the Los Angeles Police Department is still trying to figure out whether he was the victim of a random robbery or if it was a targeted hit.
Photo: Getty Images