Carrie Underwood Launches fit52 Fitness App
By Blake Taylor
March 2, 2020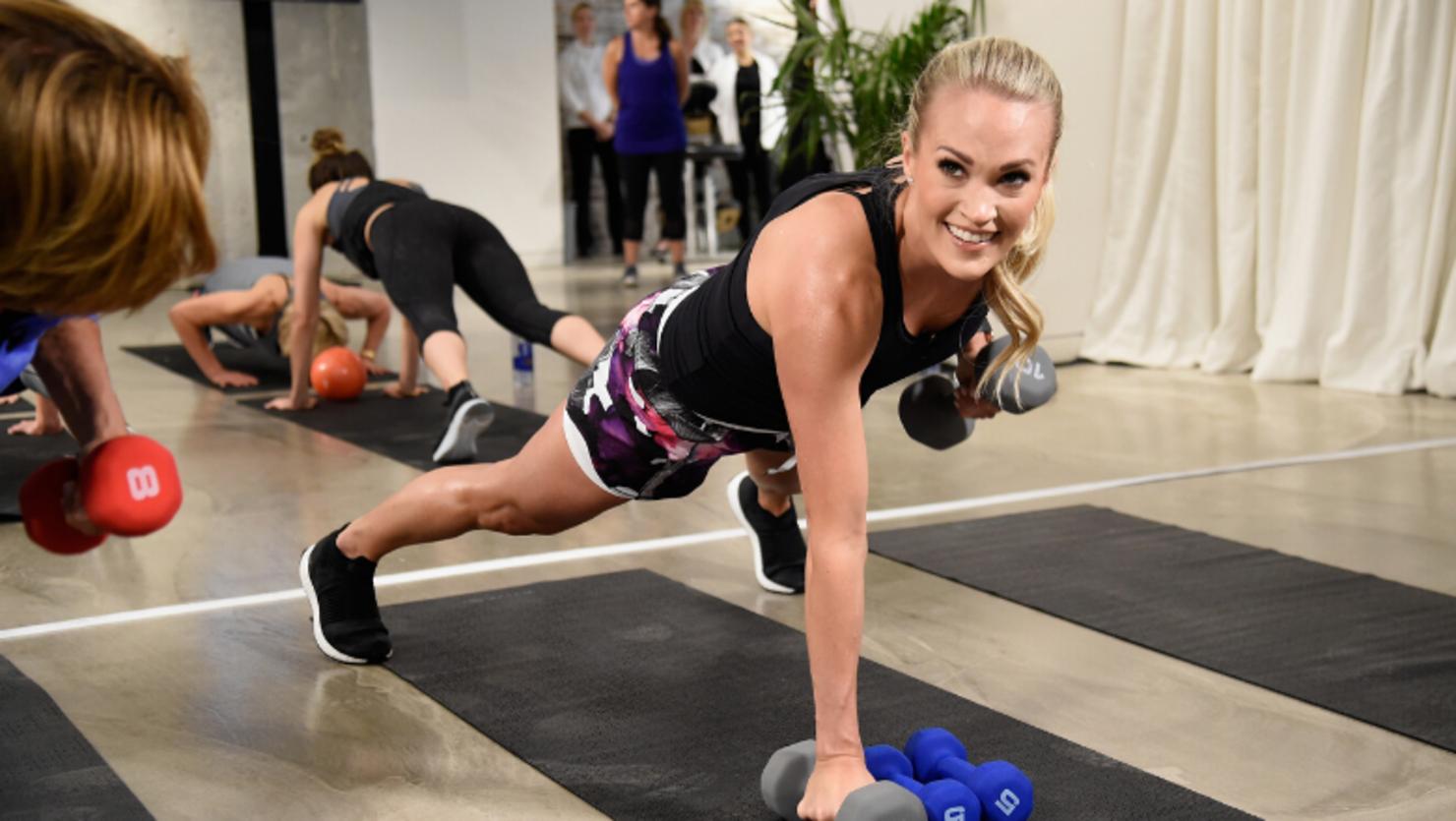 One day ahead of the release of her new book, Find Your Path: Honor Your Body, Fuel Your Soul, and Get Strong with the Fit 52 Life, Carrie Underwood announces the launch of the fit52 app.
The fitness app is part of a "holistic wellness platform designed to encourage and support you on your personal wellness journey and make it easier for you to find you path to a stronger, healthier you," according to a press release.
"Fitness is a true passion for me," Underwood says. "The fit52 app incorporates what I've been doing myself for years, and we've made it easy and totally accessible for anyone that wants help to work in working out. We worked really hard to create a high-quality, user-friendly app that is designed for busy people and their busy lives. fit52 meets you wherever you are on your health journey, and I'm so proud of it."
The fit52 app offers a variety of workouts for anyone, from beginners to advanced, who run a busy life. The simple workout routines, created with Underwood's longtime personal trainer, Eve Overland, can be done anytime, anywhere in as little as 30 minutes.
Underwood launched the fit52 app in partnership with Creative Labs and Creative Artists Agency (CAA). The app follows the theme of her new book, focusing on sustainable ways to stay active and feel your absolute best.
"Many people are motivated to achieve their fitness goals by working out with friends. Yet most fitness apps are targeted at solo workouts, said Pauline Moller, CEO at Creative Labs. "When Carrie came to us with this concept, we saw a great opportunity to create a platform that is fun, community-focused and relieves the burden of over-complicated programs that align with people's schedules and motivations. We are incredibly excited to work with Carrie to develop this program further!"
Fit52 can be downloaded for free on iOS. Annual subscriptions are just $1 a week or $52 a year. Underwood's book, Find Your Path, will be available on March 3. To coincide with the release, Underwood will head out on a small book tour starting today (March 2) in Brooklyn, New York. A complete list of cities and dates of the tour can be seen here.