10 Rock Music Books To Read While You're Stuck At Home
By Lindsey Smith
March 17, 2020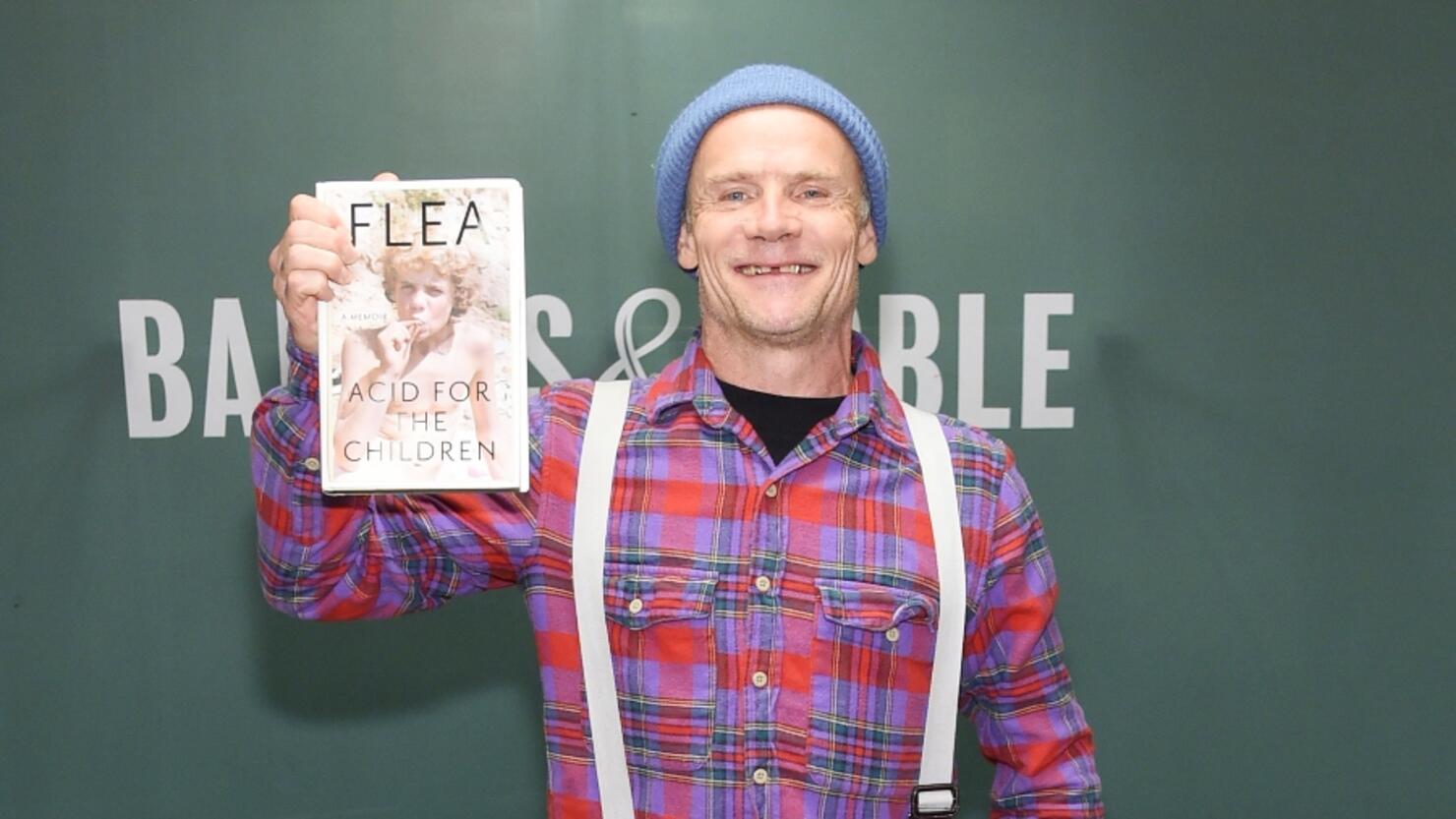 With the world basically on lockdown amid the coronavirus outbreak, if you find yourself feeling bored while practicing good social distancing now's the perfect time to brush up on your reading skills.
Don't worry, we're not suggesting reading War and Peace or Jane Eyre, instead, we've gathered 10 interesting rock music reads that'll have your quarantine time flying by and hopefully filling a bit of the void of live gigs now that shows have all been postponed. 
Scroll down to check out the books and order one — or all of them — at your nearest locally-owned bookstore.
Nothing Feels Good: Punk Rock, Teenagers, and Emo
Synopsis: Nothing Feels Good: Punk Rock, Teenagers, and Emo tells the story of a cultural moment that's happening right now-the nexus point where teen culture, music, and the web converge to create something new.
Our Band Could Be Your Life: Scenes from the American Indie Underground, 1981-1991
Synopsis: The never-before-told story of the musical revolution that happened right under the nose of the Reagan Eighties — when a small but sprawling network of bands, labels, fanzines, radio stations, and other subversives re-energized American rock with punk's do-it-yourself credo and created music that was deeply personal, often brilliant, always challenging, and immensely influential. This sweeping chronicle of music, politics, drugs, fear, loathing, and faith is an indie rock classic in its own right.
Ripped, torn and cut: Pop, politics and punk fanzines from 1976
Synopsis: A collection of original essays exploring the motivations behind – and the politics within – the multitude of fanzines that emerged in the wake of British punk from 1976. Sniffin' Glue (1976–77), Mark Perry's iconic punk fanzine, was but the first of many, paving the way for hundreds of home-made magazines to be cut and pasted in bedrooms across the UK. From these, glimpses into provincial cultures, teenage style wars and formative political ideas may be gleaned.
Acid for the Children
Synopsis: The iconic bassist and co-founder of the Red Hot Chili Peppers tells his fascinating origin story, complete with all the dizzying highs and the gutter lows you'd want from an LA street rat turned world famous rock star.
Everybody Hurts: An Essential Guide to Emo Culture
Synopsis: What is emo? For starters it's a form of melodic, confessional, or EMOtional punk rock. But emo is more than a genre of music–it's the defining counterculture movement of the '00s. EVERYBODY HURTS is a reference book for emo, tracing its angsty roots all the way from Shakespeare to Holden Caulfield to today's most popular bands.
High School
Synopsis: From the iconic musicians Tegan and Sara comes a memoir about high school, detailing their first loves and first songs in a compelling look back at their humble beginnings.
We Were Going to Change the World: Interviews with Women from the 1970s and 1980s Southern California Punk Rock Scene
Synopsis: We Were Going to Change the World captures the stories of women who were active in the SoCal punk rock scene during this historic time, adding an important voice to its cultural and musical record.
Morning Glory on the Vine: Early Songs and Drawings
Synopsis: A gorgeous compendium of Joni Mitchell's handwritten lyrics and drawings, originally handcrafted as a gift for a select group of friends in 1971 and now available to the public for the first time
Punk Rock: An Oral History
Synopsis: From the Clash, Crass, Henry Rollins, and John Lydon to the Sex Pistols, the Stranglers, and the Buzzcocks, this reference features more than 150 interviews that encapsulate the most thrilling wave of rock and roll pop culture ever seen. Ranging from its widely debated roots in the late 1960s to its enduring influence on modern bands, fashion, and culture, this history brings to life the energy and anarchy as no other book has done.
The Art of Rock: Posters from Presley to Punk
Synopsis: From the 1950s through today, here is the complete visual history of the rock concert poster: the funkiest bills advertising Elvis, B.B. King, and Howlin' Wolf; the multicolored psychedelic hallucinations promoting the Grateful Dead, Dylan, and the Doors; the deliciously tasteless art for the Sex Pistols, Crime, and the Clash. From the Red Dog Saloon in San Francisco, where the psychedelic scene started, to CBGB, New York's punk Mecca, and beyond. 1,500 images searched out world-wide from clubs, attics, and bedrooms—as well as more formal collections—are reproduced in their original blazing colors.
To keep up to date on the latest news about the coronavirus and to understand what you need to stay safe and healthy, check out the Coronavirus: Fact vs Fiction podcast from CNN Chief Medical Correspondent Dr. Sanjay Gupta.