Mike Shinoda Shares New Song 'Open Door,' Wants Fans To Contribute Vocals
By Katrina Nattress
March 18, 2020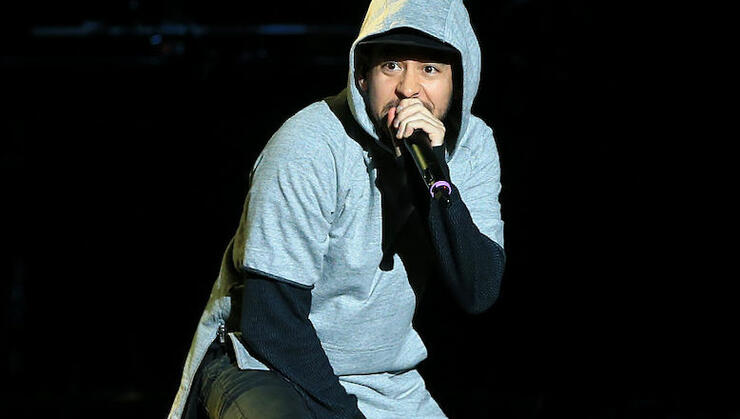 As the world continues to hunker down in an attempt to stop the spread of the coronavirus, artists are getting creative on how to navigate their careers and interact with fans while practicing social distancing and self-quarantining. On Tuesday (March 17), Mike Shinoda treated his fans to an Instagram live stream where he took a deep dive into the making of an uplifting new song called "Open Door."
After the broadcast, the Linkin Park emcee turned solo artist took to Twitter to let fans know how they could all get their hands on the demo. "gonna text an mp3 of a new demo / song to everyone on my Community text list, in one minute," he wrote. "text me at 310.935.0302 if you want the mp3."
But he didn't stop there. After tweeting out the chorus' lyrics, Shinoda took things a step further and revealed that he needed another voice to complete the song. Ideally, a fan's.
"I have an idea. I want another voice on the chorus of Open Door. Maybe it can be one of you?" he propositioned. "Get the song, sing it, post a link on Twitter with the hashtag #SingOpenDoor and if I love something I'll let you know"
Listen to "Open Door" below, and if you feel inspired throw your hat in the ring to be featured on the song.
To keep up to date on the latest news about the coronavirus and to understand what you need to stay safe and healthy, check out the Coronavirus: Fact vs Fiction podcast from CNN Chief Medical Correspondent Dr. Sanjay Gupta.
Chat About Mike Shinoda Shares New Song 'Open Door,' Wants Fans To Contribute Vocals