Pearl Jam Previews New Song 'Who Ever Said' Ahead Of 'Gigaton' Release
By Eliot Hill
March 18, 2020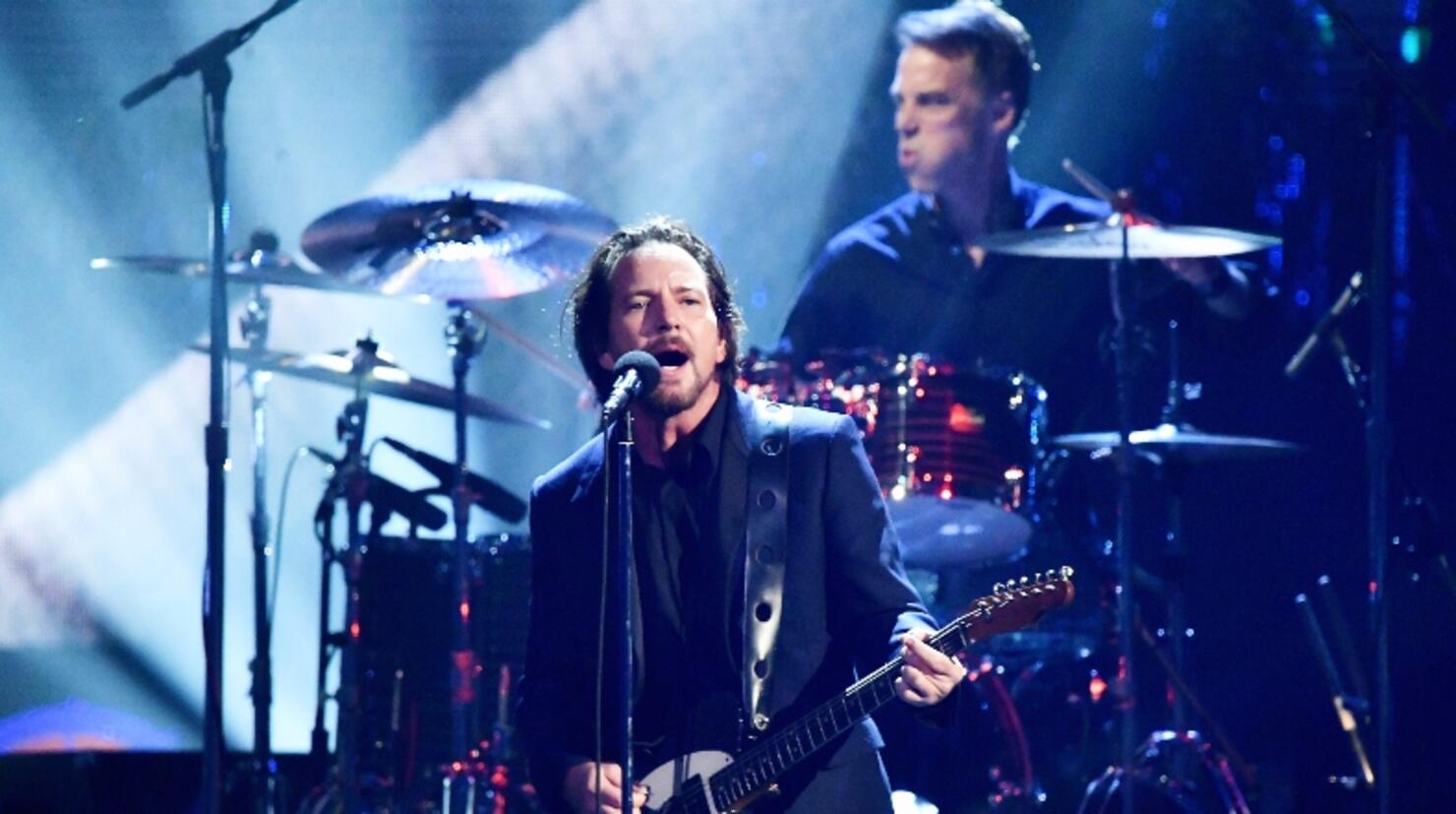 On Tuesday (March 17), Pearl Jam gave fans a preview of a new song off its forthcoming album, Gigaton.
Titled "Who Ever Said," the snippet features a brief instrumental clip of the song while a preview of the lyrics flash in red on a graphic of an erupting volcano: "Surrender the wish we'll be together again but I won't give up no I won't give up on satisfaction."
"THIS is PEARL JAM," one fan commented on Instagram. While another wrote, "Next Friday can't come soon enough!"
Gigaton arrives March 27 and is the band's first full-length album since 2013's Grammy-winning album Lightning Bolt. 
Like many bands, Pearl Jam was forced to postpone its upcoming Gigaton US tour — which was scheduled to kick off today (March 18) — due to the coronavirus outbreak.
"We've worked hard with all our management and business associates to find other solutions or options but the levels of risk to our audience and their communities is simply too high for our comfort level," Pearl Jam said in a statement. "Add to that we also have a unique group of passionate fans who travel far and wide. We've always been humbled by this and respect their energies and devotion. However in this case, travel is something to avoid."
As of now, the band's performance at Eddie Vedder's Ohana Festival in September is still scheduled to happen.
Gigaton tracklist:
1. "Who Ever Said"
2. "Superblood Wolfmoon"
3. "Dance of the Clairvoyants"
4. "Quick Escape"
5. "Alright"
6. "Seven O'Clock"
7. "Never Destination"
8. "Take The Long Way"
9. "Buckle Up"
10. "Come Then Goes"
11. "Retrograde"
12. "River Cross"
Photo: Getty Images