Kelsea Ballerini Uses Drones To Connect With Fans After Dropping New Album
By Blake Taylor
March 24, 2020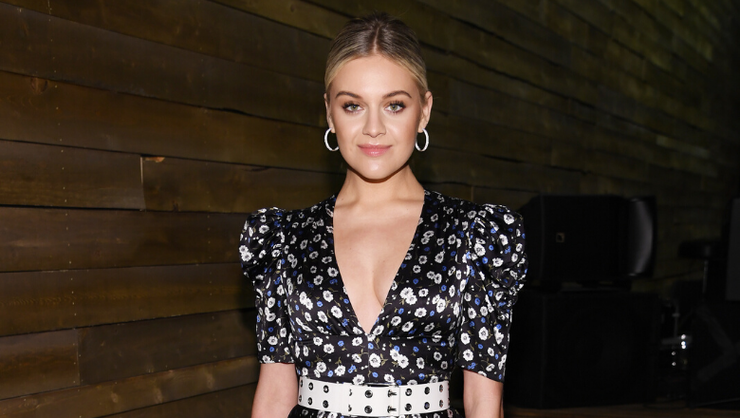 Kelsea Ballerini isn't letting the coronavirus pandemic stop her from creatively and safely connecting with fans after dropping her third studio album, Kelsea.
"Like I said earlier, we're getting a little creative with this album... drop," Ballerini says in a video shared two days after releasing the new project.
The clip shows some of the country singer's biggest fans getting a special delivery from Ballerini herself through a drone. "Has anyone gotten anything that's just like fallen out of the sky? I'm curious," Ballerini asks fans in the clip.
"You should be receiving a delicious delivery to your doorstep," Ballerini messaged one fan who received a pizza delivery to her doorstep just minutes after.
Clips of Ballerini FaceTiming several lucky fans is also included in the full video which can be seen below.
Ballerini's new self-titled album was officially released at midnight on March 20.
The new 13-track project features her latest single, "homecoming queen" along with several other previously released songs including "club," "la" and "hole in the bottle." Additionally the album has two collaborations, "The Other Girl" featuring Halsey and "Half of My Hometown" featuring Kenny Chesney.
In a recent interview with iHeartRadio, Ballerini explained how the overall theme of the record, self-discovery, ended up inspiring her to use her first name as the album title.
"I named the album kelsea because I feel like every album kind of has a theme with every artist and with this one, I was writing about all the self-discovery I've gone through the last few years of my life," she explains. "The album, even all the bops of the album, they have a lot of heart, truth and self-discovery in them. So it felt like the album that kind of put me on a first name basis with whoever listens to it."
Be sure to check out Ballerini's new album, Kelsea, out now! Take a listen to her catchy drinking tune, "Hole In The Bottle" below.