Pat Sajak Nearly Has 'A Stroke' When 'Wheel' Contestant Flubs Final Puzzle
By Dave Basner
March 25, 2020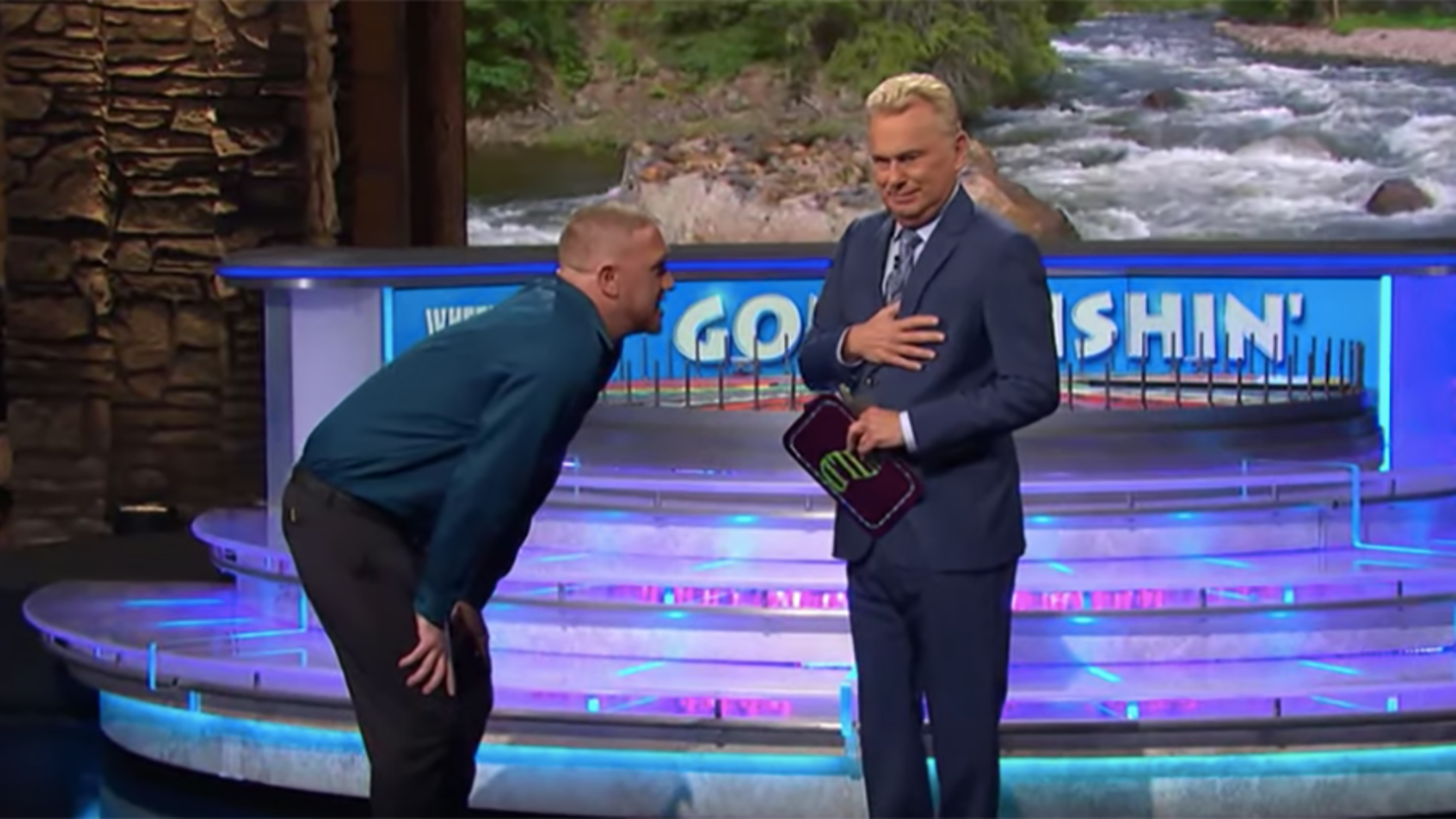 There was a very tense moment on Wheel of Fortune this week. A contestant named Willie Pye was running away with the game. The school bus driver solved most of the puzzles, including one that left him with the million dollar wedge, which made him eligible to win a million bucks in the bonus round. During that final puzzle, he picked "phrase" as the category and chose some good letters. After the clock started, Willie immediately made a confident guess, shouting out what he thought was the answer, "A Whole Lot Of Hope."
The audience started celebrating and cheering but host Pat Sajak yelled, "No, no, no!" because Willie was wrong. Pat pointed out that Pye still had time to solve it, which he quickly did, saying, "A Whole Lot Of Hype."
Pat joked that Pye gave him a "whole lot of stroke," then he revealed the prize Willie won. While it wasn't the million dollars, it was a gorgeous new Toyota 4Runner SUV. That and the $16,200 Pye earned in the earlier rounds made him pretty happy.
It wasn't a bad haul - all the winnings are valued at $57,298, however, had he won a million, he would have only been the fourth person ever to do it on the game show.
Photo: YouTube/WheelOfFortune