Post Malone Is Working On A New Album In Quarantine
By Peyton Blakemore
March 24, 2020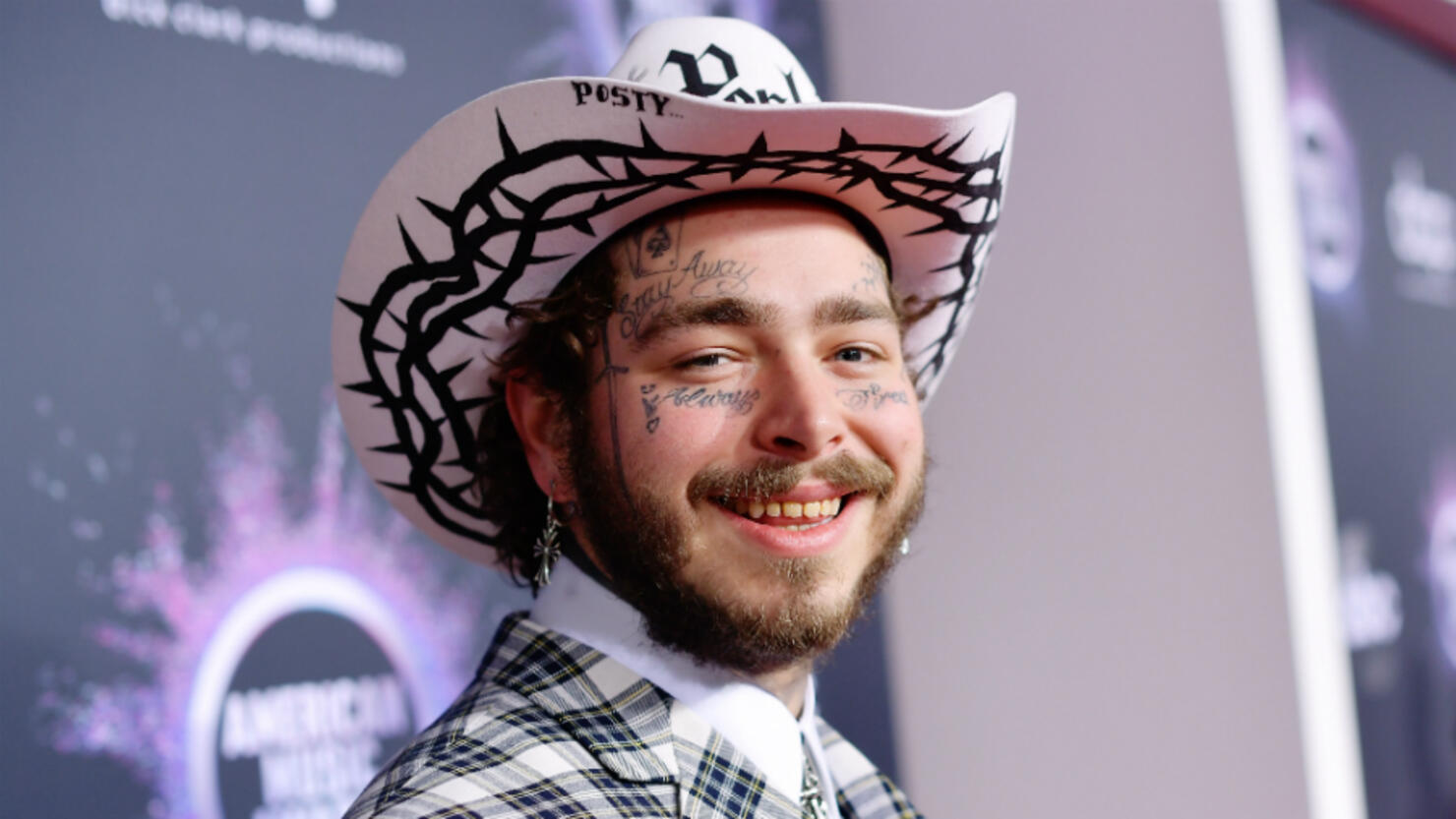 Post Malone is making the most of quarantine.
On Monday (March 23), the "Take What You Want" rapper's manager, Dre London, revealed that Posty has been using this time at home to focus on his new music.
"I'm sorry I can't stay away from my brother Posty! I'll take the chance! Tonight we made a smash on FaceTime now we gonna just go into Quarantine Album mode," Dre wrote on Instagram. "If we don't connect energy how the🌎gonna enjoy this summer?🤷🏽‍♂️Let's Get It!! See You Soon bruv! #2020 #DreVision 👁🤫."
As fans know, the coronavirus pandemic has drastically halted normal life around the world. Post has been at home since he had to pause his "Hollywood's Bleeding Tour" earlier this month, following COVID-19's arrival in the United States.
Last week, Post's producer Andrew Watt, who has also worked with Cardi B, Future, Juice WRLD, Ozzy Osbourne and more, announced that he'd tested positive for COVID-19. In a series of Instagram posts, he described how he was rushed to the emergency room, where he "begged" for a COVID-19 test, but was turned down because of "federal regulations." However, he said he didn't let up and chose to consult a private doctor, who tested him and he said the results were positive.
To keep up to date on the latest news about the coronavirus and to understand what you need to stay safe and healthy, check out the Coronavirus: Fact vs Fiction podcast from CNN Chief Medical Correspondent Dr. Sanjay Gupta.
Photos: Getty Images