Nursing Home Lets You 'Adopt' A Lonely Grandparent In Isolation
By Dave Basner
March 26, 2020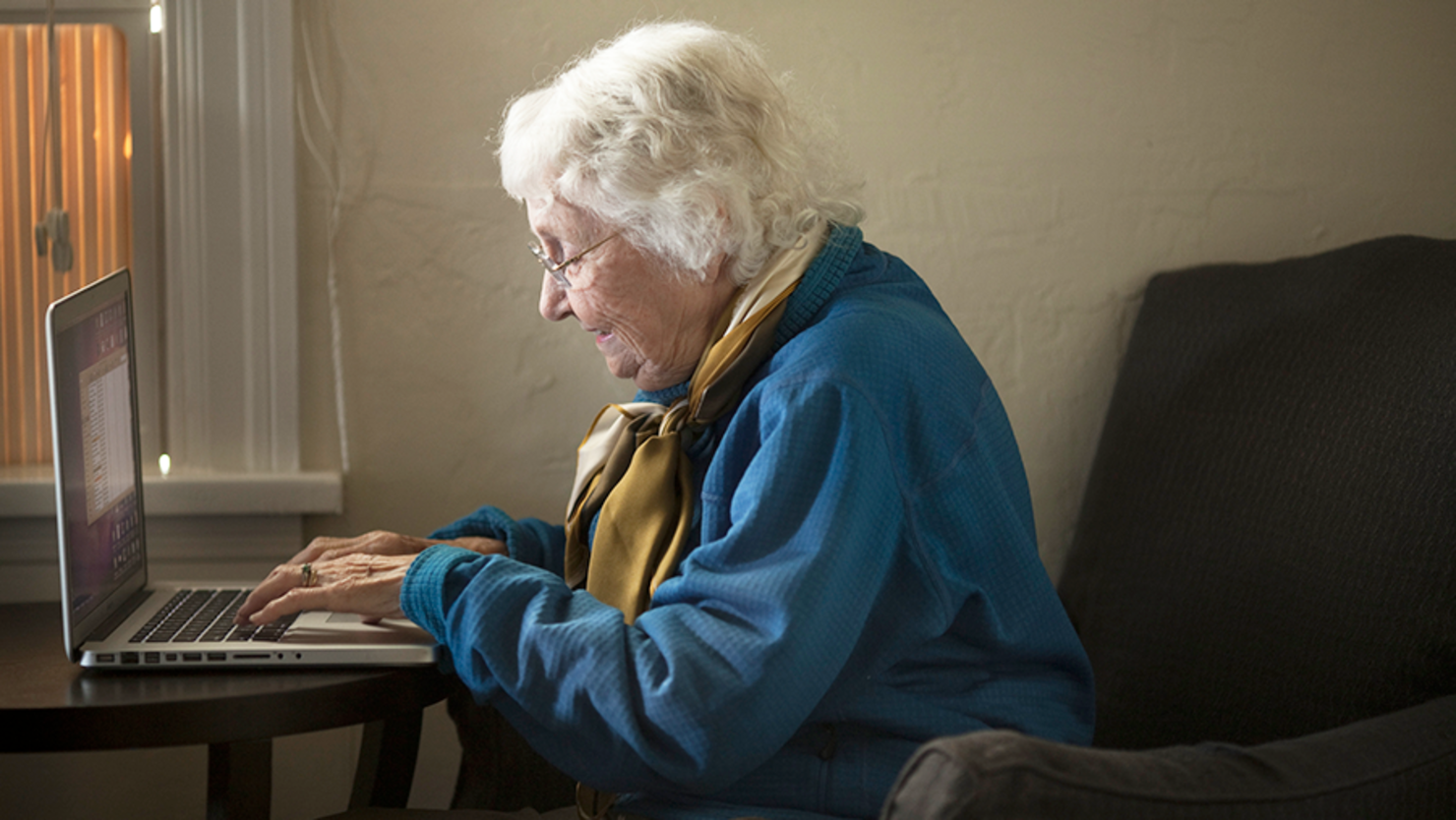 While many of us are inconvenienced by the lockdowns mandated by states to stop the spread of coronavirus, the illness has really impacted the elderly. Because they are highly susceptible to COVID-19, senior citizens have had to make sure they stay very isolated, especially if they live in nursing homes. Coronavirus has swept through nursing homes with devastating results, so many are now not allowing visitors to prevent that from happening again. Some don't even allow residents to meet up with each other. This means that the folks living at the homes can get very lonely, but one nursing home has found a way to combat it - they've started an "Adopt A Grandparent" program.
CHD Living, which owns 13 nursing homes around London, are inviting English-speaking people from around the world to apply online and become a virtual volunteer who will engage with their assigned "grandparents" through video calls. The company hopes to keep their residents mentally stimulated during this hard time. A representative for the company explained:
"The nature of care means that we're looking after some of the most vulnerable members of society at the moment. We are however keen to keep spirits in the homes high and so have been thinking of ways that we can continue to enrich the lives of our residents whilst providing them with stimulation and companionship. It made sense at this time to digitize the Adopt a Grandparent campaign and to recruit further volunteers who might like to help keep our residents company over the coming weeks."
In an effort to fight the Covid-19 crisis, we've added a digital twist to our 'Adopt a Grandparent' campaign!

We're looking for virtual volunteers to get on board and adopt one of our residents. 😊

To find out more and get involved, please sign up here. https://t.co/Ua82R3QQEV pic.twitter.com/PFTRJrfUFB

— CHDLIVING (@CHDliving) March 24, 2020
The home asks applicants about how they like to spend their time, and pairs them with residents who share those interests. Each home will get a Facebook Portal TV for the virtual hangouts too, and the employees will be trained on how to help the residents with the technology.
The homes also welcome drawings, letters and poetry, and suggest that children send some as well while they are home schooling.
If you are interested in applying to adopt a grandparent, you can here.
Photo: Getty Images