Weezer Made A 'Super Hard' Online Game To Relieve Your Quarantine Boredom
By Katrina Nattress
March 27, 2020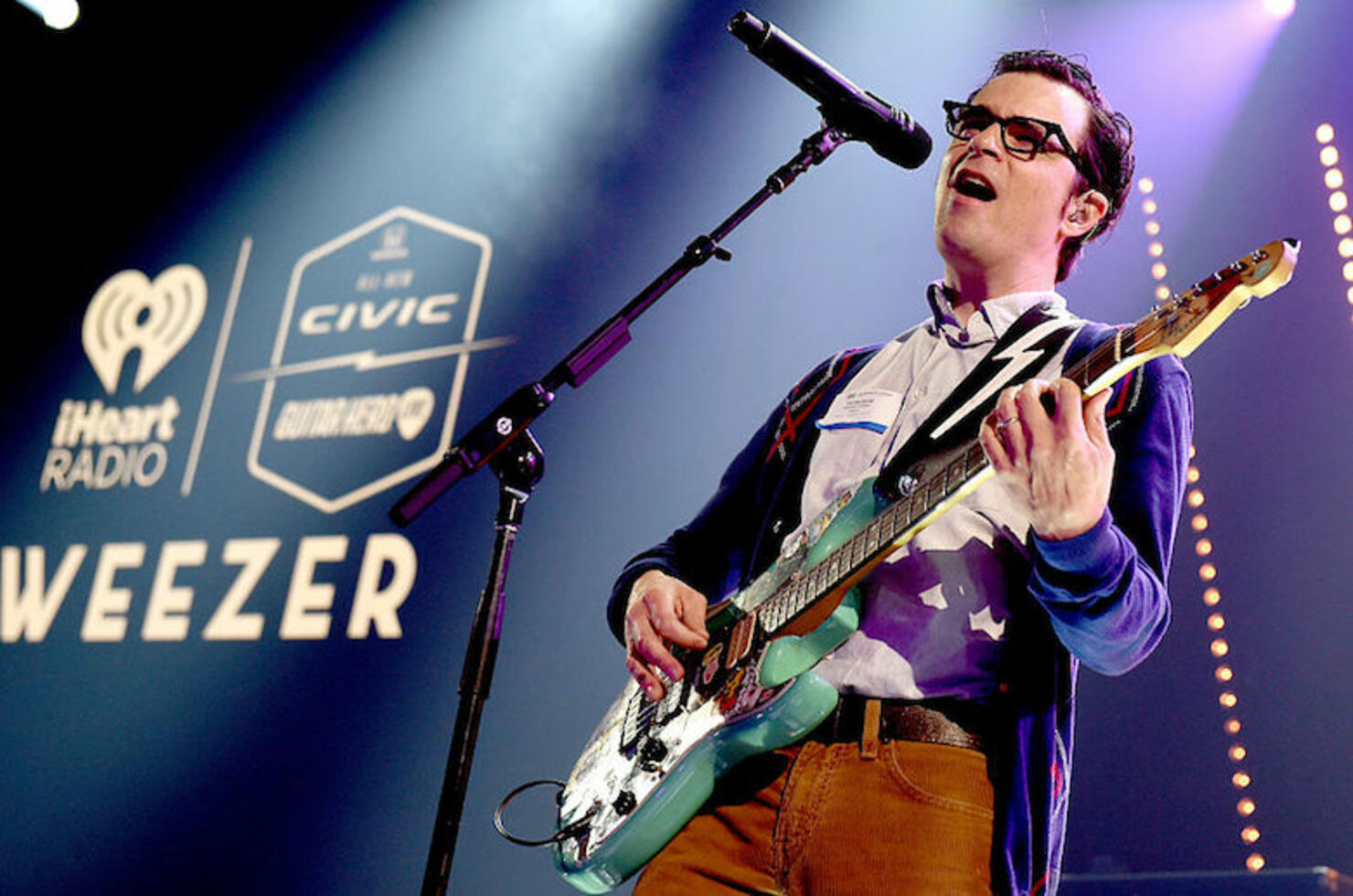 Have you already binge-watched everything on Netflix and completed every puzzle in your house during quarantine? If so, Weezer's here to cure your boredom. On Friday (March 27) the band launched a new online game called The End of the Game in reference to their Van Weezer single of the same name.
According to a statement, the game is an "ode to the boss levels that are notoriously impossible to beat" in '80s and '90s games like Street Fighter II, Teenage Mutant Ninja Turtles, and Punchout. After choosing to play as one of the four Weezer members, you are whisked through the game's first 100 levels in the blink of an eye and end up facing the final boss: a giant alien. Though the alien is beatable, the real test is crossing a booby-trap filled path with a treasure chest at the end.
"So here's the deal… we made a game and it's super hard to beat. It's the final boss level. The End of the Game Game. Get it?" the band wrote on Instagram. "If you're bored at home and ran out of what to watch on Netflix, we got you. Good luck trying to win this thing: theendofthegamegame.com (link in bio) p.s. thanks to Jason Oda for bringing this to life!"
Try your luck at The End of the Game game here and see the post below.
Van Weezer is slated for a May 15 release. Weezer is scheduled to hit the road with Green Day and Fall Out Boy for the Hella Mega tour this summer; however, the coronavirus pandemic has heavily affected the live entertainment industry.
To keep up to date on the latest news about the coronavirus and to understand what you need to stay safe and healthy, check out the Coronavirus: Fact vs Fiction podcast from CNN Chief Medical Correspondent Dr. Sanjay Gupta.