Genius 'Wheel Of Fortune' Contestant Solves Puzzle With One Letter
By Dave Basner
March 30, 2020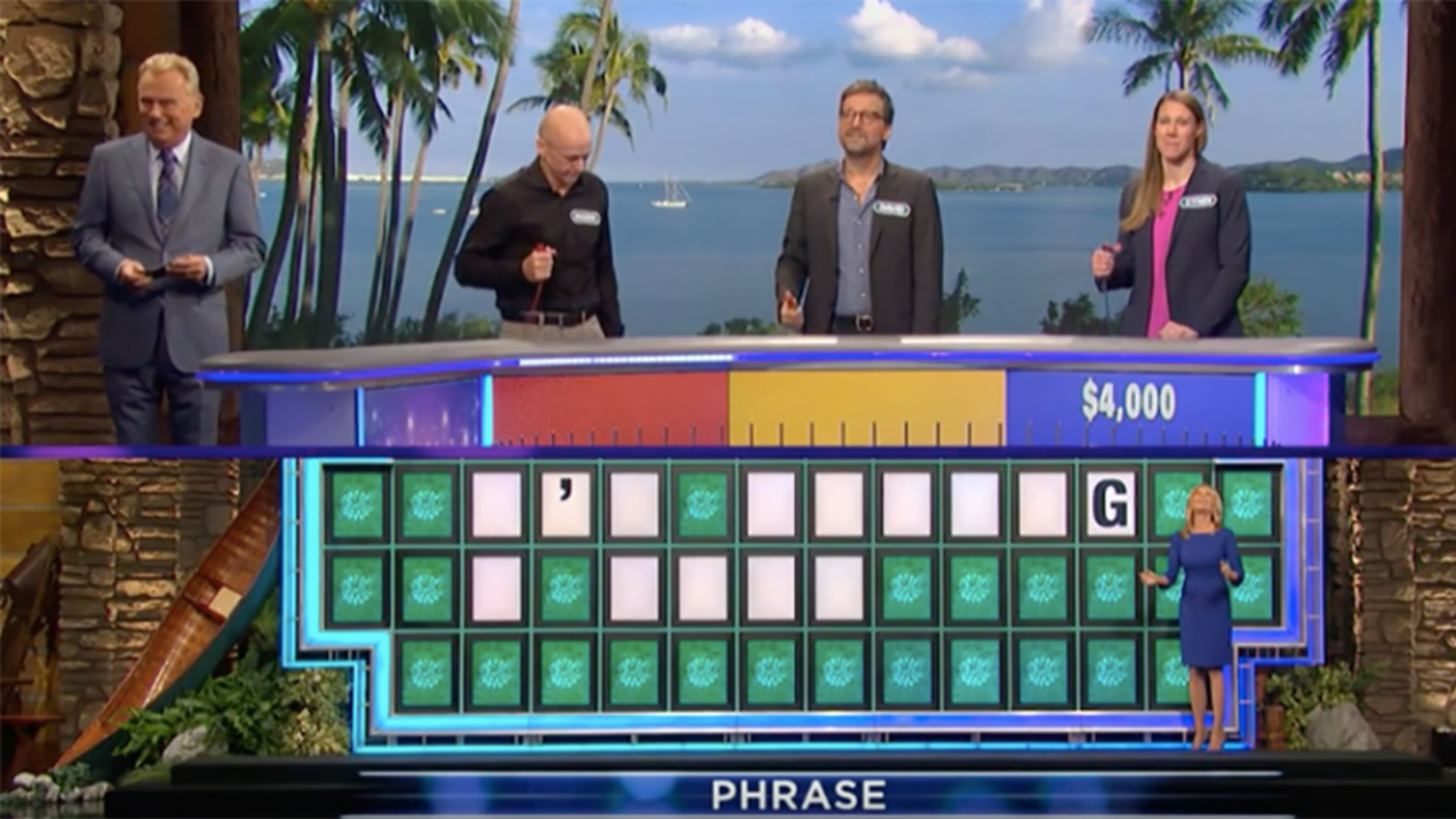 Even though Wheel Of Fortune has suspended production due to the coronavirus, there are still new episodes airing and lately, they've had some contestants who aren't just entertaining, but they're really good too. One solved a really tough puzzle, while another was able to figure one out with just two letters. It didn't seem like they could be topped, but then came an episode with contestant Mark Franco of Brentwood, California. Mark looked unassuming, but he proved his worth when he faced a four-word toss-up puzzle. Even though he only knew it was a phrase. and only had one letter in it, a "G," he miraculously solved the entire puzzle.
Mark guessed "I'm Having A Ball," and a shocked host Pat Sajak told him he was right as Vanna White clapped in awe.
Twitter was also very impressed:
Even though he is clearly a Wheel genius, Mark wound up in second place. Although he didn't make it to the bonus round, he still finished the game with $9000 in cash and prizes, including a trip to London.
Photo: YouTube/WheelOfFortune