Ben Gibbard Pays Tribute To Adam Schlesinger With Fountains Of Wayne Cover
By Katrina Nattress
April 3, 2020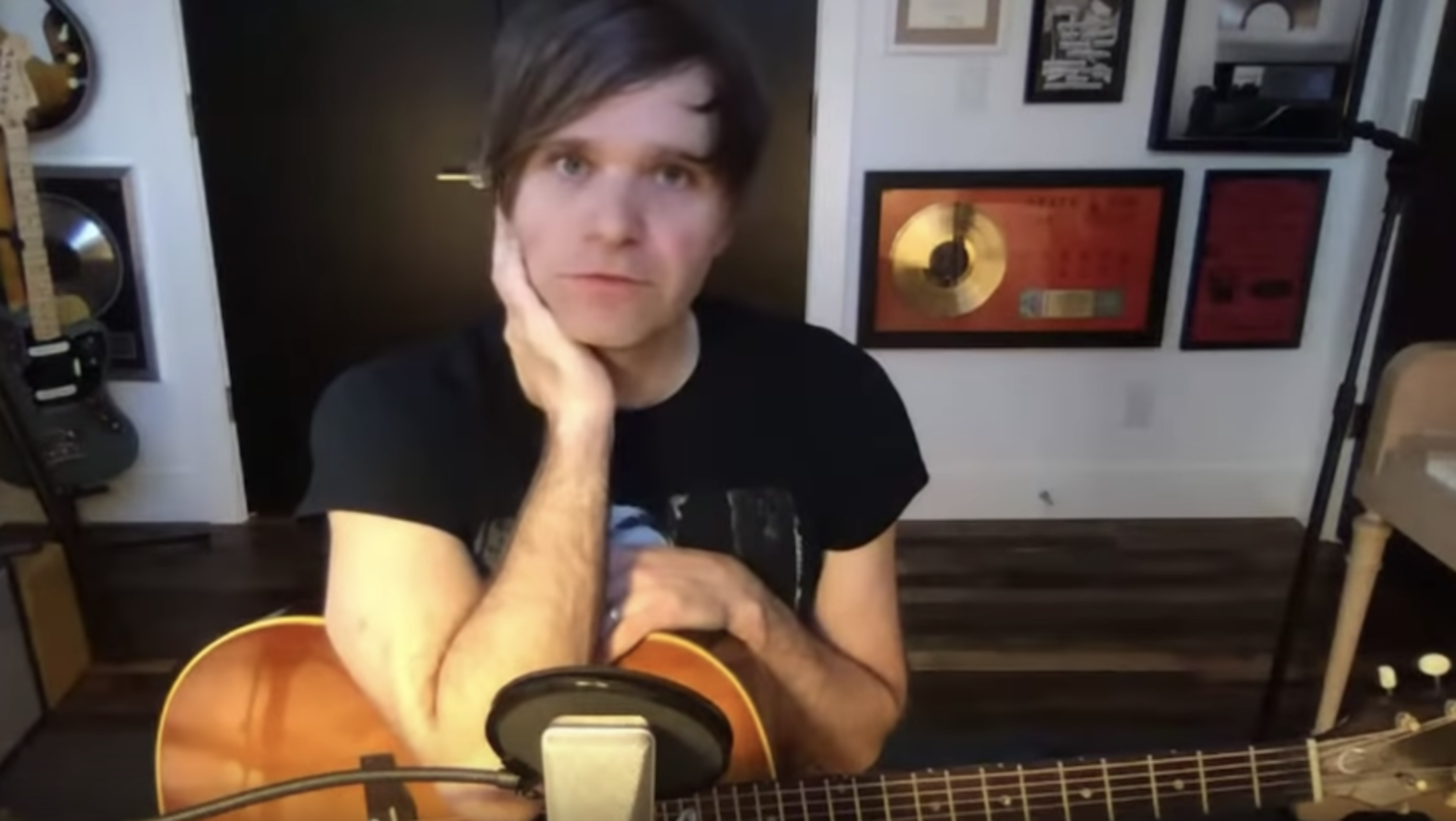 After two weeks of daily livestreams, Ben Gibbard pared back his "Live From Home" sessions to once a week, treating fans to a broadcast every Thursday. For his first weekly show, the Death Cab For Cutie frontman took some time to pay tribute to Adam Schlesinger, the Fountains of Wayne singer who died Wednesday (April 1).
He lamented about never meeting the Grammy- and Emmy-winning songwriter, and thanked him for helping persuade The Monkees to use one of Gibbard's songs for their GOOD TIMES album in 2016.
"I owe him a huge debt of gratitude because he was integral in picking 'Me & Magdalena' for the Monkees to record four years ago," he said. "I always thought, as one always does in life, that you'll have plenty of time to say 'thank you' or 'I love you' or give somebody a compliment or what have you, but that day obviously did not come."
He honored Schlesinger with a cover of "Barbara H" off Fountains of Wayne's 1996 self-titled album. Watch Gibbard's full livestream below, and look out for the tribute around the 41:00 mark.
Schlesinger passed away after suffering complications from COVID-19. He was 52 years old.
To keep up to date on the latest news about the coronavirus and to understand what you need to stay safe and healthy, check out the Coronavirus: Fact vs Fiction podcast from CNN Chief Medical Correspondent Dr. Sanjay Gupta.