Fall Out Boy Donates $100,000 To COVID-19 Relief In Chicago
By Katrina Nattress
April 4, 2020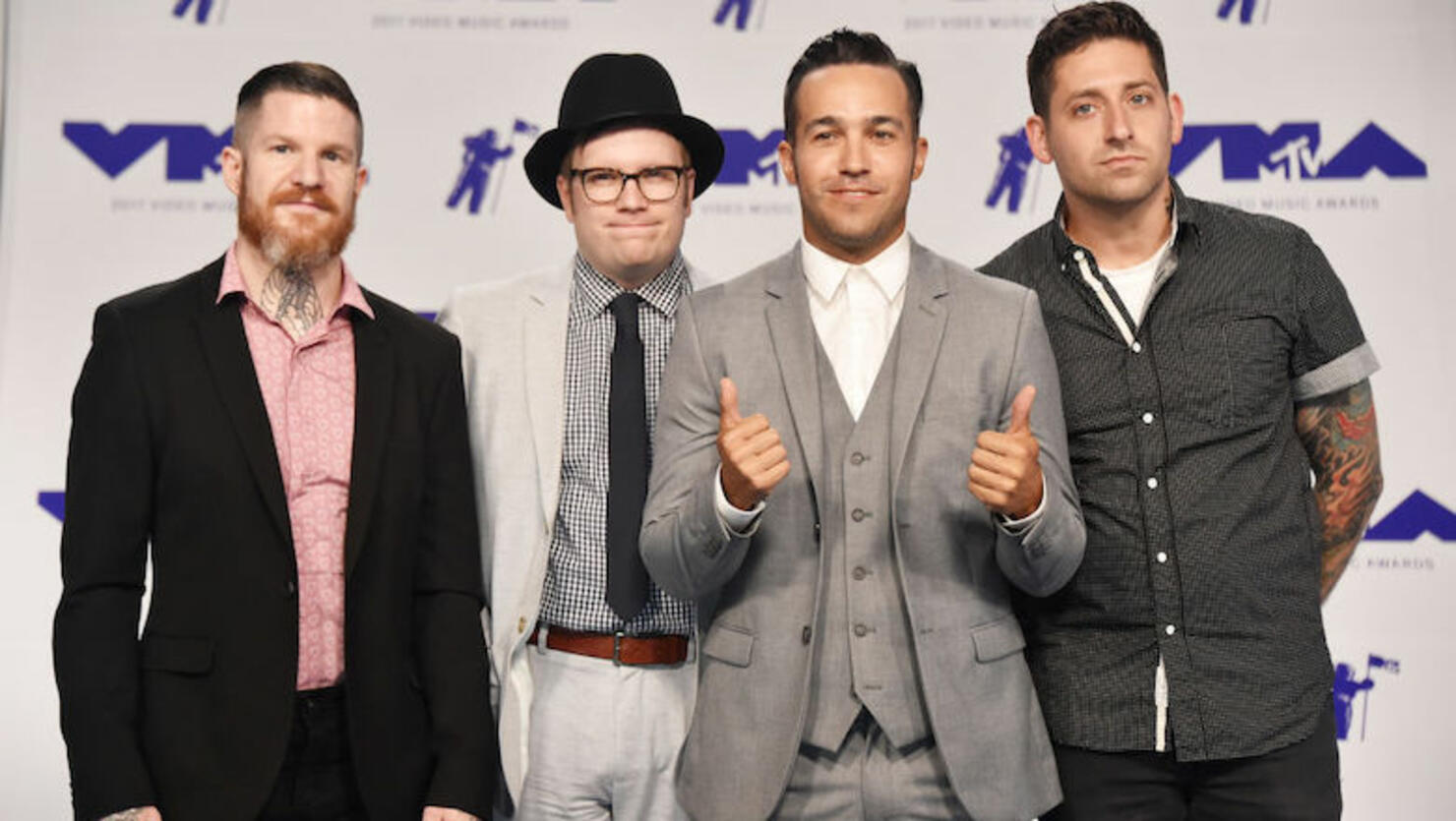 Fall Out Boy has always shown hometown pride, and now the rockers are giving back to their community when it needs them most. On Friday (April 3), the band announced on Instagram that it was donating $100,000 to the Chicago Community COVID-19 Response Fund, which benefits nonprofit organizations aiding the city's most vulnerable neighborhoods.
"Chicago is the city that we grew up in. It's important to us that we give back and support the community and local heroes who are on the front lines any way we can," the statement reads. "No act of kindness is too small right now., Check in with the people you love. Support the business you love if you can. Stay vigilant and hopeful. Everyone is affected by this and we win by coming together and thinking of the world as bigger than ourselves."
"The Fall Out Boy Fund is making a $100k donation to the Chicago Community COVID-19 Response fund," it continues. "The money will help support the local food banks, direct monetary support for those who have suffered loss of income and jobs as a result go COVID-19, and much more."
See the post below.
Last week Pete Wentz showed fans how he's been spending his time self-quarantining, and it looks like he's done a great job entertaining himself. The bassist staged a FOB concert, lighting and all, with action figures, and it's pretty amazing.
FOB is scheduled to hit the road with Green Day and Weezer for the Hella Mega tour this summer; however, the pandemic has heavily affected the live entertainment industry.
To keep up to date on the latest news about the coronavirus and to understand what you need to stay safe and healthy, check out the Coronavirus: Fact vs Fiction podcast from CNN Chief Medical Correspondent Dr. Sanjay Gupta.