Tiger King's Joe Exotic Speaks Out From Jail
By Peyton Blakemore
April 4, 2020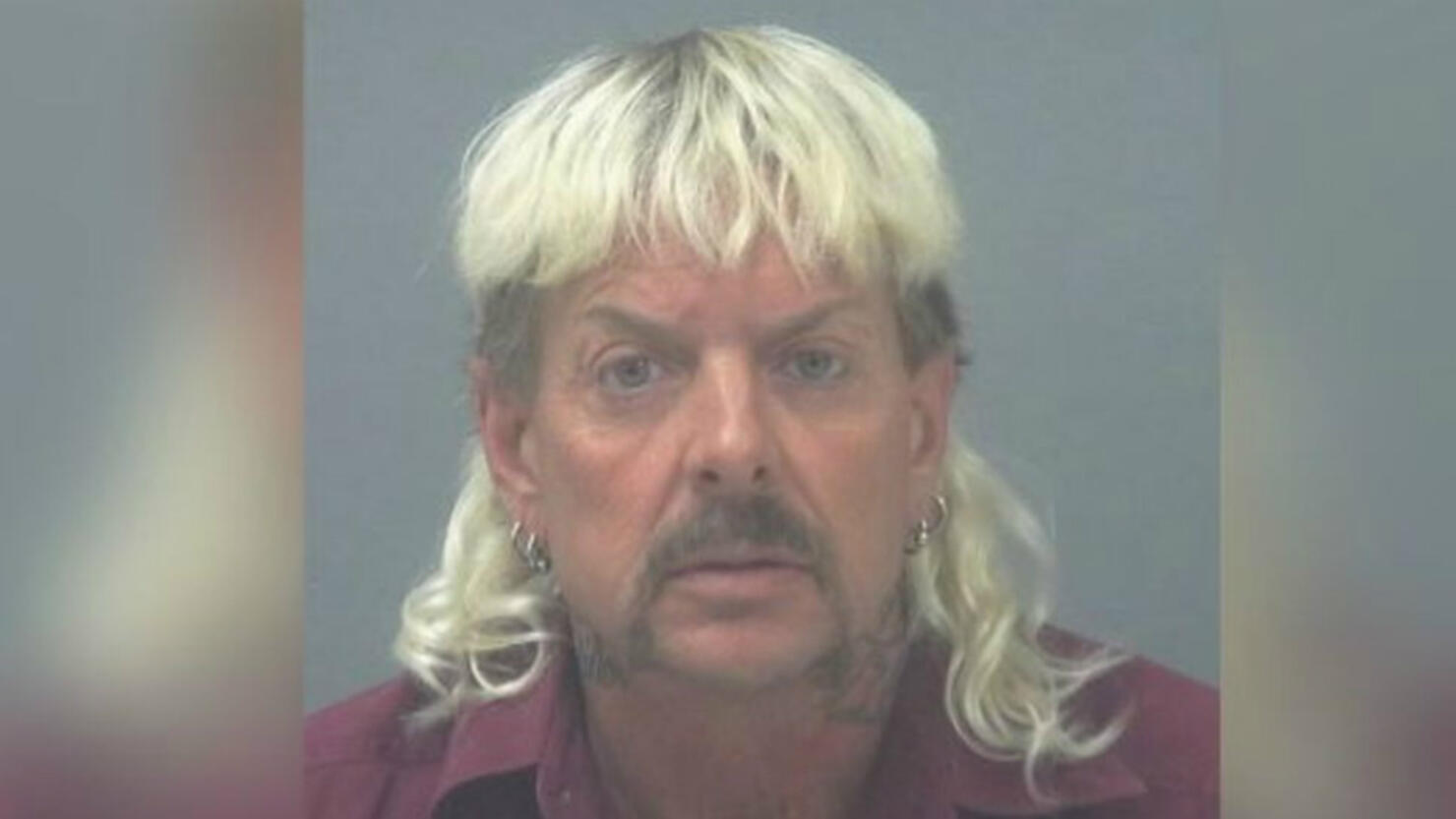 The man, the myth, the legend, Joe Exotic has spoken out from jail.
The star of Netflix's breakout docu-series Tiger King: Murder, Mayhem and Madness reacted to the mega-success of the series from behind bars at the Grady County Jail in Oklahoma.
In a jailhouse interview with Netflix, Joe, who is currently serving a 22-year sentence, spoke about everything from his nemesis Carole Baskin to his thoughts on being famous to if he's a changed man since being found guilty in 2019 for paying a hitman $3,000 to kill Carol.
"When I walk out of here, am I going to be as crazy as I was before?" he said, before answering the question himself. "That will never change."
While Joe was told how much of a success Tiger King has become, he has not yet seen the docu-series and admitted that he'd love to actually be able to celebrate its success. "You know, it'd be nice if I could actually see me being famous out there, but I've seen these same four walls for a year and a half now," he said.
Joe's husband, Dillion Passage, recently told Andy Cohen that the former zookeeper was "ecstatic" over all the attention the show is receiving. "It was a lot of good feedback, and he likes attention, obviously. He calls himself 'Joe Exotic the Tiger King,'" he said of his husband, adding, Joe is "100 percent" enjoying the spotlight.
During his jailhouse interview, Joe spoke of being grateful for Dillon's support, saying, "As short a time as I was married to Dillon, and still married to Dillon, you know 8 months before I got arrested for all this. It's been a year and a half of sleeping in a car and going from couch to couch and house to house. I can't thank my husband enough for standing beside me."
While Joe said he's still the same crazy Joe as he was before he went to prison, he did admit to being "ashamed" of the way he treated the animals at his G.W. Exotic Animal Memorial Park. "Go sit in a cage with your animals for a week," Joe said when asked what he'd like fans of the docu-series to know. "I mean, when I left the zoo and I sent my chimpanzees to the sanctuary in Florida and imagined what my chimpanzees went through for 18 years, I'm ashamed of myself."
He also noted that he was "done with the Carole Baskin saga."
"It's now time to turn the tables and Joe get out of jail a free man and exonerated from all these charges," Joe shared.
Watch his full interview above!
Photo: Santa Rosa County Jail