'Tiger King' Hot Nanny Is Real And Still Working For Jeff Lowe
By Dave Basner
April 6, 2020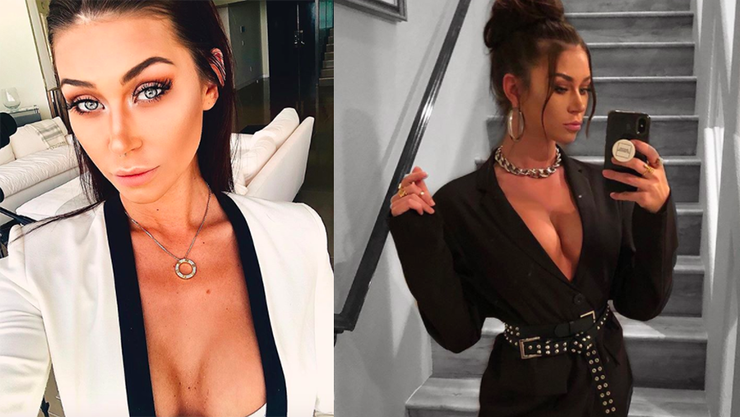 There were plenty of memorable moments during Netflix's hit docu-series Tiger King. One of them was when Jeff Lowe, Joe Exotic's former business partner who bought the zoo from him, spoke about his plans to get a nanny. He explained on the series that he would only allow a nanny if he got to choose one, and he did, picking a very attractive one. Well believe it or not, she is not only real but she is still working for Jeff and his wife, Lauren.
Her name is Masha Diduk and while the couple hired her in September, she's known them for a lot longer having initially met them in Las Vegas where she was a model. She recently made an appearance while Jeff and Lauren were being interviewed on Lights Out with David Spade.
After the interview, there were rumors Jeff paid Masha to be there just to appear on Spade's show, but she insists she is indeed little Sarah's nanny. She explained that her work in Vegas has vanished because of the pandemic and since Jeff is moving the zoo, she is busy working part time for the family in Oklahoma.
She often posts on Instagram, occasionally from the zoo.
As for her thoughts Tiger King, according to TMZ she feels it was entertaining but thought "the producers twisted some things about Jeff," making it seem like he mistreated animals but that he doesn't and if he did, she wouldn't work for him.
You can follow her here.
Photo: Instagram/MashaDiduk