Tom DeLonge Says Angels & Airwaves' New Album 'Is Almost Done'
By Katrina Nattress
April 9, 2020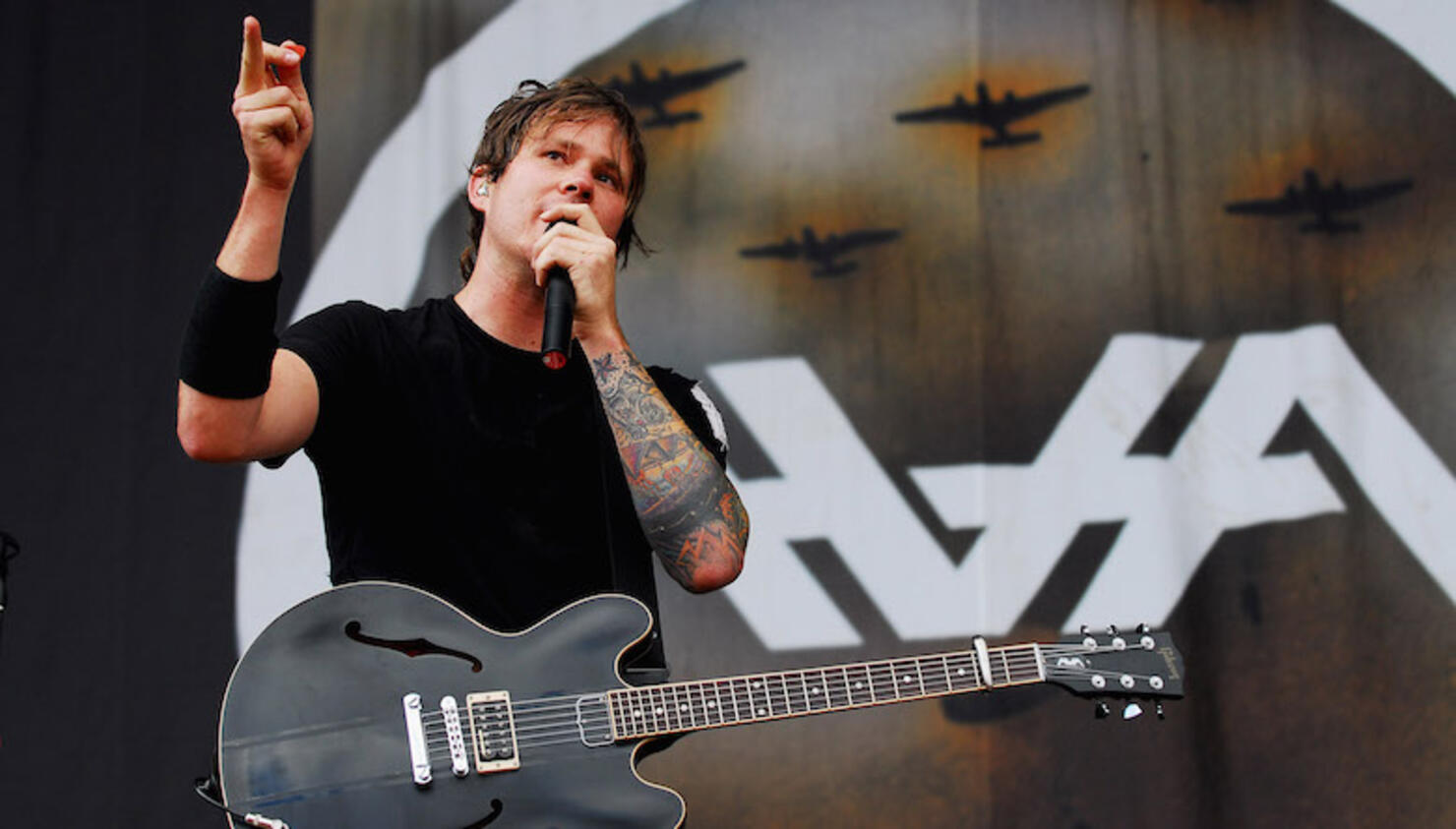 We've been eager for Angels & Airwaves' new album ever since Tom DeLonge began teasing it last summer, and on Wednesday (April 8) the frontman let fans know it "is almost done," although the announcement was tied to some unfortunate news.
DeLonge took to Instagram to break the news that the band was forced to cancel its already rescheduled May and June tour dates as the coronavirus continues to spread across the world. "What a wild ride this year has been. Seeing how many people are affected across the world in so many different ways, it's clear this is a time to stop and focus on family, the people you love, and helping out your community," he wrote. "With this in mind, and the ongoing dangers and self-distancing regulations surrounding this pandemic, it devastates us to announce that we are forced to cancel our May/June tour dates. Refunds will be available at point of purchase."
"We look forward to coming out with this new album when the time is right (as it is almost done)," he continued, "and after things get back to normal our touring will start up once again across the world to help spread the message that this band has stood for, for over 13 years.... hope."
AVA released two singles off the upcoming album last year — "Kiss and Tell" and "Rebel Girl" — but have yet to share new music in 2020.
See DeLonge's message below.
To keep up to date on the latest news about the coronavirus and to understand what you need to stay safe and healthy, check out the Coronavirus: Fact vs Fiction podcast from CNN Chief Medical Correspondent Dr. Sanjay Gupta.