Cardi B Interviews Bernie Sanders; Talks Joe Biden, Donald Trump & COVID-19
By Peyton Blakemore
April 15, 2020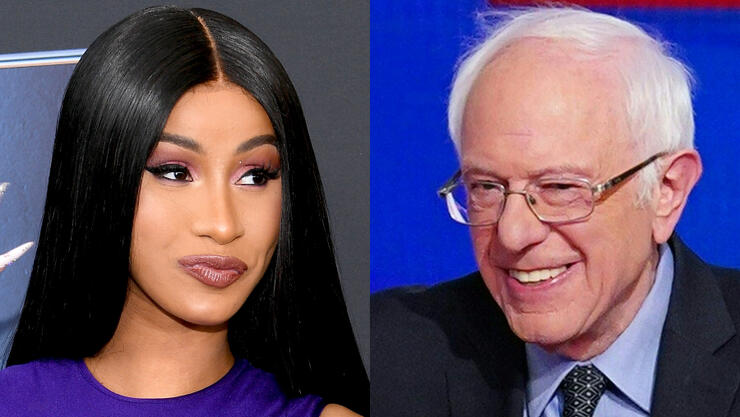 Cardi B invited Senator Bernie Sanders to join her on Instagram Live on Tuesday (April 14) for a discussion about the coronavirus pandemic and the upcoming 2020 election.
After having a few laughs about the former Democratic presidential candidate's "quarantine nails," the two got into to talk about Joe Biden, who Bernie recently endorsed for President after suspending his campaign for the Democratic nomination last week.
"Now, we have 45 and Joe Biden," Cardi said, referring to President Donald Trump as she refused to say his name. "A lot of people like the youth, they don't really rock with Joe Biden because he's conservative... I want you to tell my platform, why are you endorsing him?"
"First point is that when I announced that I was running for president and there were like 18 people running, what I said is, 'If I don't win, and I tried hard to win, I will endorse the Democrat who wins, because Donald Trump is—in my mind—the most dangerous president in the modern history of America,'" Bernie responded. "This is a guy who lies all the time. He doesn't believe in science."
"[Trump] downplayed this whole coronavirus, which has led to the deaths of many thousands of people unnecessarily, he doesn't believe in the Constitution, he thinks he's above the law," he added. "This is a bad news guy who needs to be defeated."
Chat About Cardi B Interviews Bernie Sanders; Talks Joe Biden, Donald Trump & COVID-19