A Blink-182 Fan Just Found The Van From 'The Rock Show' Video In A Junkyard
By Eliot Hill
April 17, 2020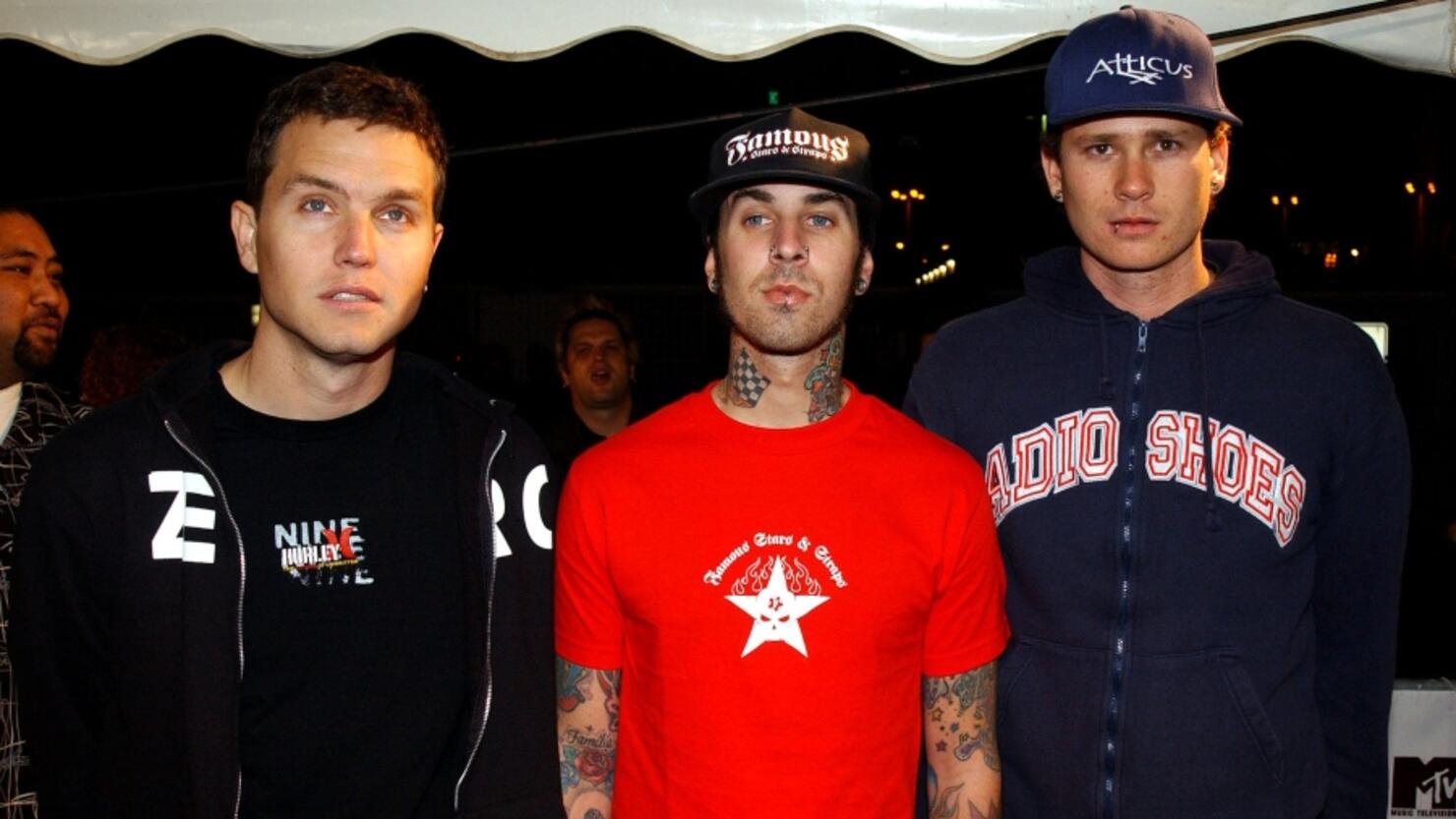 Long before Drake was handing out wads of cash in his "God's Plan" video, blink-182 was throwing around money on the streets, much to the delight of unsuspecting strangers, in 2001 for "The Rock Show" video.
While there were many highlights from the video, most fans will remember the iconic beat up van that Mark, Tom, and Travis rode around in for the video shoot that had the band's name and red, yellow and green stop light-themed logo splashed across it.
As it turns out, that van is still around and 19 years later, a blink-182 fan has spotted it… in a junkyard of all places.
A fan on the blink-182 Reddit sub uploaded a screenshot from a Facebook group dedicated to the band with photos of the iconic van chilling next to their work. After almost two decades, you can still make out the band's fading logo and name.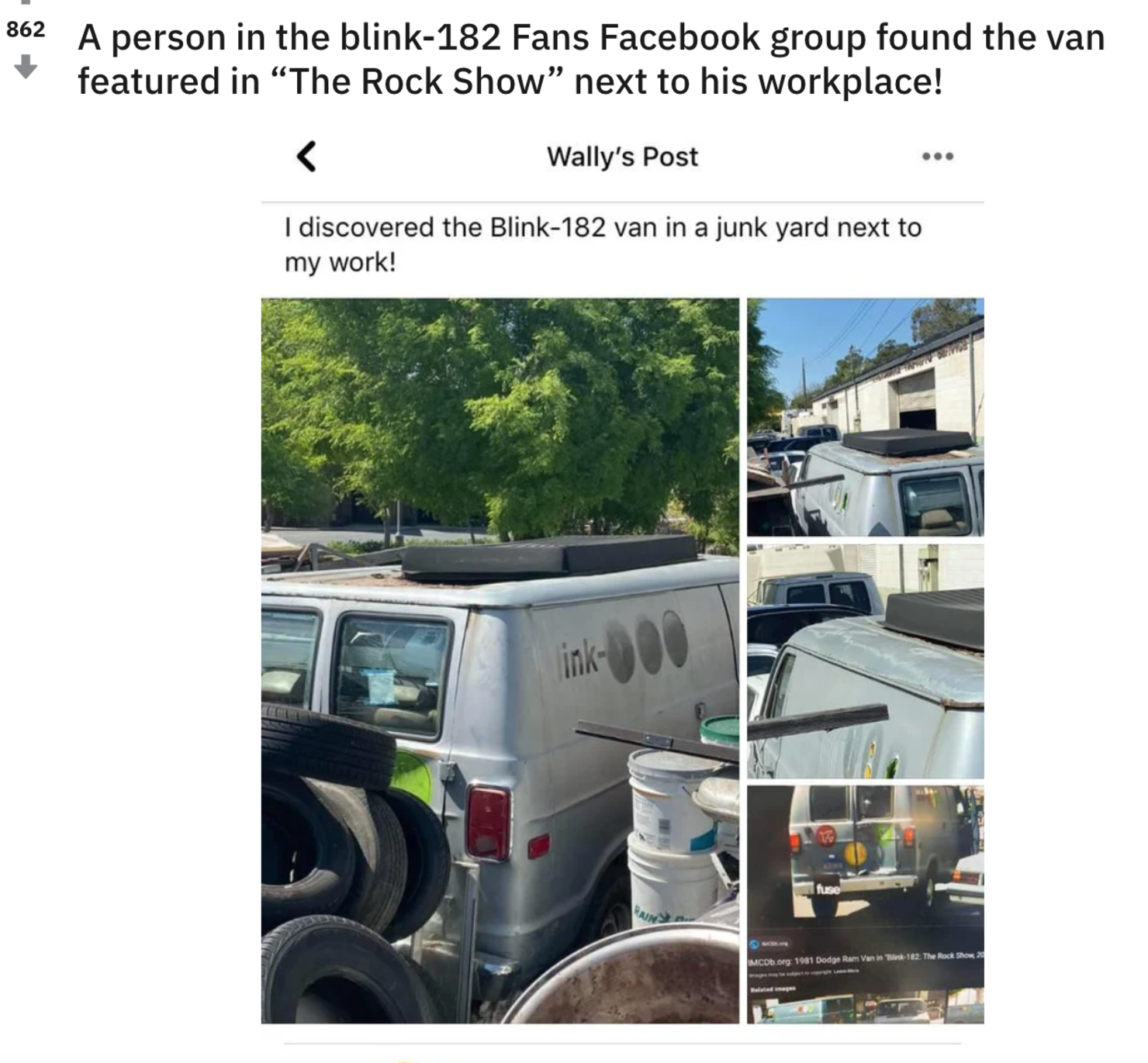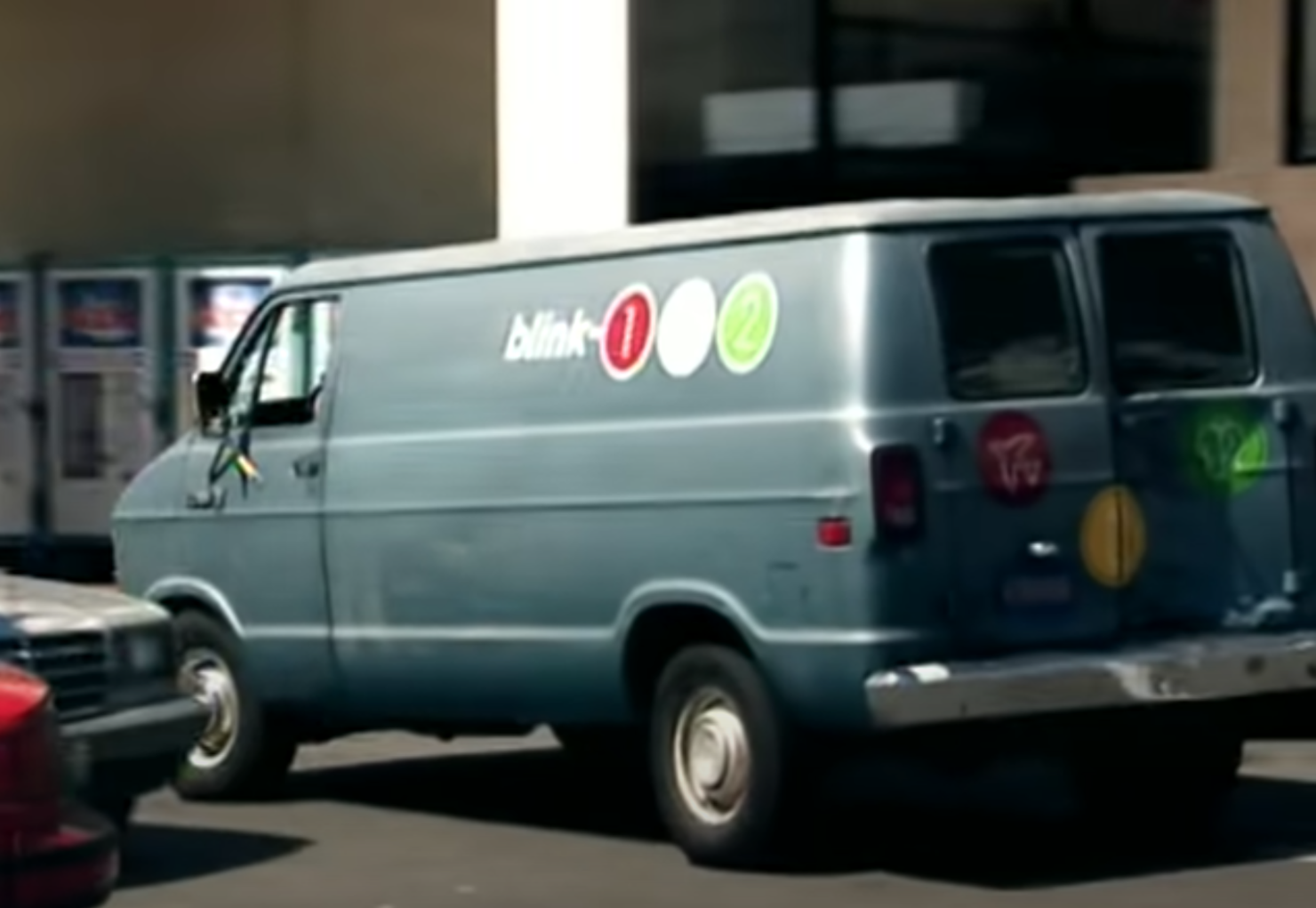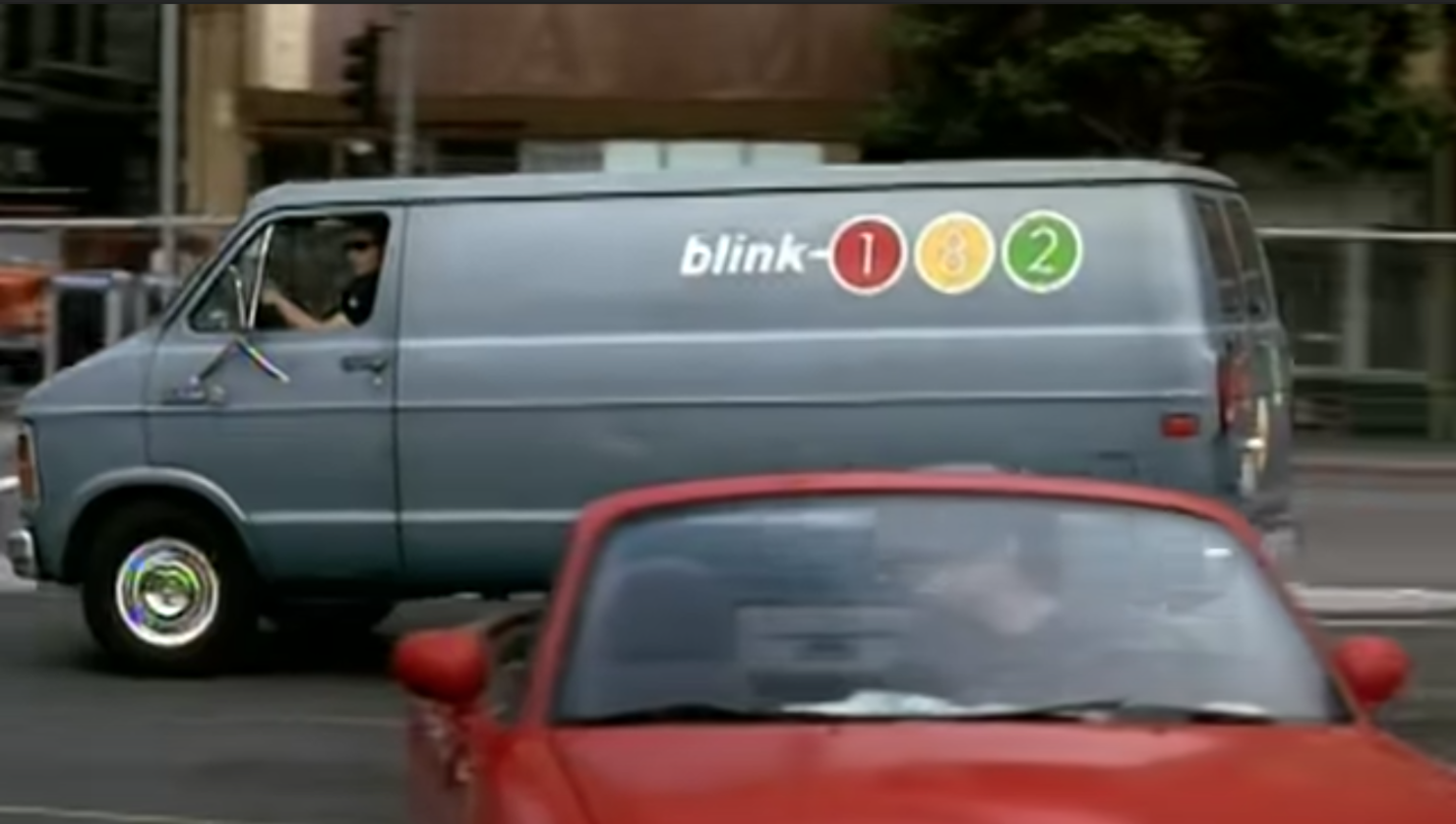 Fans, of course, were surprised, stoked, and blown away that the van still existed and wasn't scrap metal by now.
"Holy s***. I've thought about this van in the past & how bad*** it'd be to find it and buy it. Figured it would be long gone," one fan wrote. Another said, "Wow!... pretty unbelievable that it still exists. Much less with some of the artwork still on it."
According to the thread, the person who originally posted on Facebook about spotting the van was able to buy it from the junkyard. No word yet if they plan on restoring it but we'd imagine so!
Photos: Reddit; YouTube // blink-182