Ringo Starr Says There's A 'Big Surprise' For Beatles Fans Coming Saturday
By Andrew Magnotta @AndrewMagnotta
April 22, 2020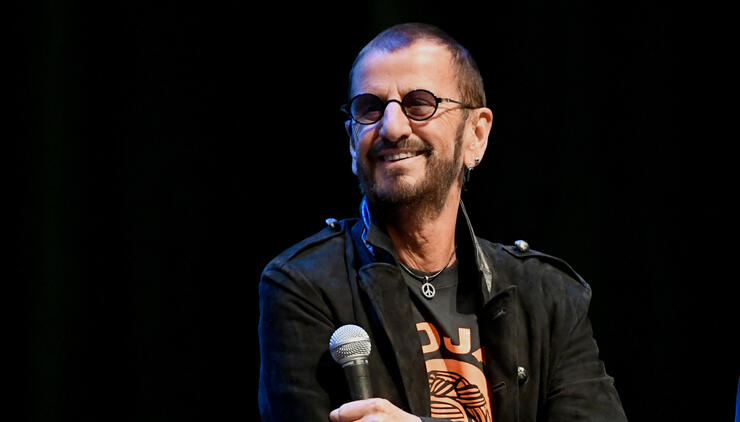 Ringo Starr has ignited speculation in the Beatleverse after urging fans to tune into The Beatles' YouTube channel Saturday, April 25, at 12 noon ET.
"[Y]ou are in for a big surprise and fun and peace and love," he wrote in a Tweet posted Tuesday.
Starr didn't offer any other clues, but the fact that he teased The Beatles' channel and not his own has many fans speculating that Paul McCartney is involved in whatever is going down.
Fans have pointed out that although Starr and Sir Paul live on opposite sides of the world, the noon eastern start time means it would be waking hours for both Beatles, 9 a.m. in Los Angeles for Starr and 5 p.m. in Sussex, England, for McCartney.
Ringo and McCartney remain close friends and publicly reunited a number of times in recent years. McCartney guested on Ringo's latest solo album, What's My Name, playing on a previously unreleased song written by John Lennon called "Grow Old With Me."
Sir Paul has yet to offer any clue about his potential involvement in whatever the "big surprise" is.
If revelations from Peter Jackson's upcoming Beatles film from the Let It Be sessions are any indication, there are still plenty of unreleased Beatles goodies locked up in the band's vault.
Photo: Getty Images
Chat About Ringo Starr Says There's A 'Big Surprise' For Beatles Fans Coming Saturday