The 1975 Explore Online Romance On 'If You're Too Shy (Let Me Know)'
By Katrina Nattress
April 23, 2020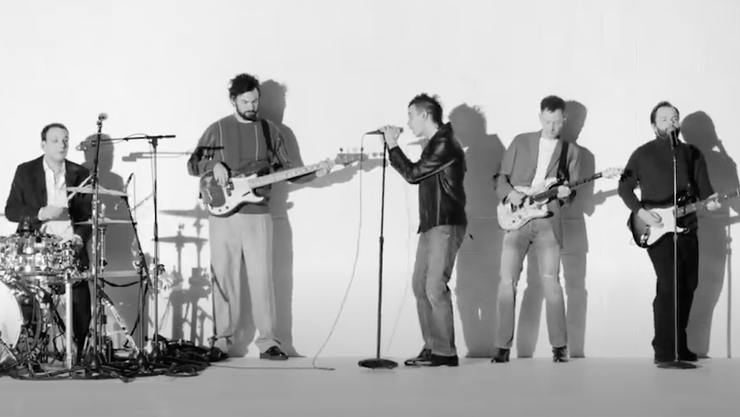 The 1975 have not been stingy when it comes to new music. They've already shared a handful of new songs off their upcoming album Notes on a Conditional Form, ranging in sound from mindful ballads to in-your-face punk. On Thursday (April 23), the band shared another track off the record, and this one shows them going back to their '80s tinged roots. "If You're Too Shy (Let Me Know)" would fit seamlessly on their sophomore album i like it when you sleep, for you are so beautiful yet so unaware, and features a pretty epic sax solo while Matty Healy details an online romance (or obsession?) with lyrics like "I need to get back, I've gotta see the girl on the screen."
The video is simple black and white with the members playing their instruments while standing next to each other, side by side. "If You're Too Shy (Let Me Know)" is the sixth offering off Notes on a Conditional Form, following "Jesus Christ 2005 God Bless America," "The Birthday Party," "Me & You Together Song,""Frail State of Mind," and "People."
After pushing the date back twice, Notes on a Conditional Form is now slated for a May 22 release. Watch the "If You're Too Shy (Let Me Know)" video below.
Chat About The 1975 Explore Online Romance On 'If You're Too Shy (Let Me Know)'