Keith Urban Says He 'Definitely Married Up' With Nicole Kidman
By Blake Taylor
April 29, 2020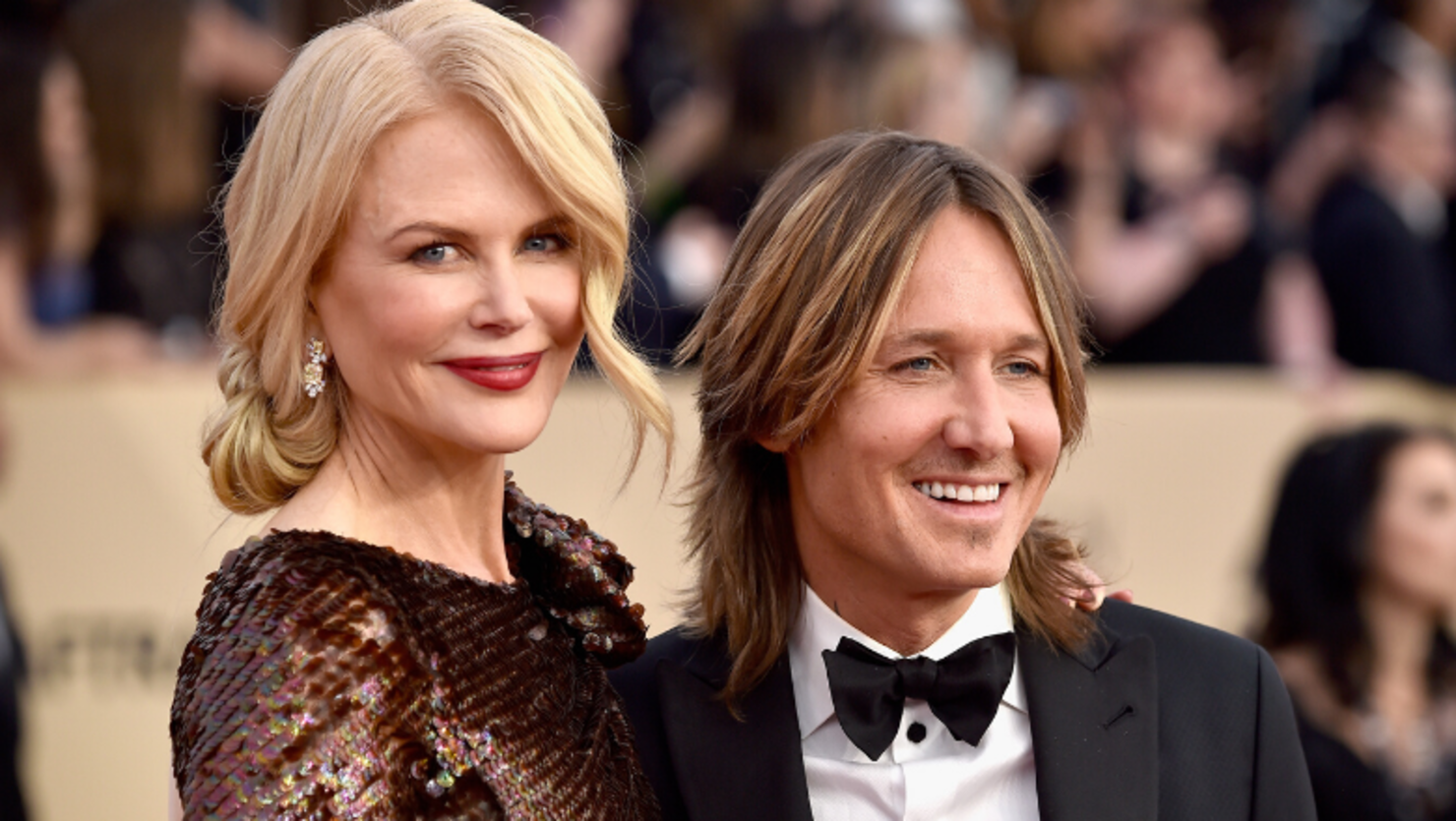 Keith Urban knows just how lucky he is when it comes to his marriage with Nicole Kidman.
In a recent interview, the country star opened up about how his music has been greatly influenced by his wife of nearly 14 years and how she's always been his biggest fan.
"She's got great taste in music because it has no... it's always visceral," Urban said of Kidman. "It's just like: 'I don't know who the artist is. I don't know what genre it is. I don't know. I just love this song.' That's all that matters to her."
Urban goes on to share what he's learned from his wife and how she's inspired him to take his music to new levels.
"You know what I've learned from her? ... What I've learned from her is to be more fearless in artistry and go for the curious place that you want to go to as an artist," Urban said. "Don't question it. You know, her whole thing is like: 'I'm interested in that. I'm going to go over there.' It's not like, 'Oh, can I do it? Should I do it?' None of that ever comes into it."
He continued on to admire Kidman's "pure curiosity" and explain how it has motivated him over the years. "That fearlessness- and it's actually not even fearlessness; fear doesn't come into it. It's only curiosity. It's pure curiosity. She just goes without questioning it. That's definitely had a big impact on my music in the last five, six years, particularly."
The country star sweetly adds, "Oh yeah, I definitely married up."
The couple tied the knot in June 2006 and share two daughters together, Sunday Rose, 11 and Faith Margaret, 9. Urban recently revealed that his family's creativity has been key for him while quarantined at home together.
"I guess no matter what you do or where you are, somehow we've got to keep staying as creative as we possibly can- so a guy like me doesn't go crazy," he explained." [We are] just being creative as a family with how we use out time and help other people in any ways we can do, even if it is something like an at-home concert. It's out little bit to try and help out."
In addition to his at-home concerts, Urban also released new music for fans to enjoy. His brand-new song, "Polaroid" dropped on April 24 along with the music video. Check it out below!