Jack Antonoff Is Giving All Proceeds From New Bleachers Merch To His Crew
By Lindsey Smith
April 30, 2020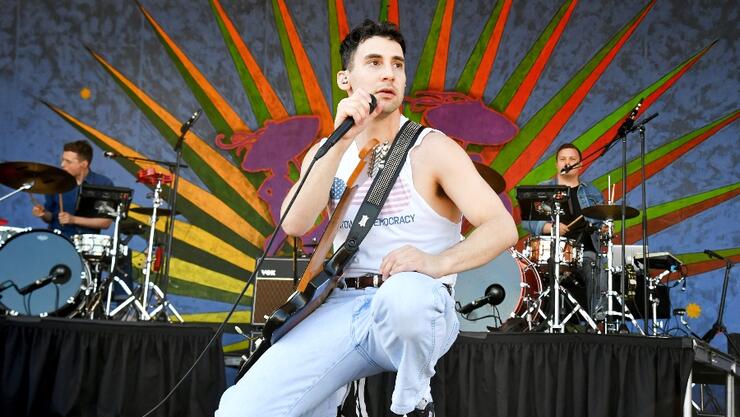 The coronavirus pandemic didn't just impact your favorite musicians and artists, the cancellation and postponement of tours also means the crews who work with bands are also out of a job.
To help give back to the people who make a Bleachers show run, frontman Jack Antonoff announced a special new merch pack where all proceeds will go directly to his crew.
"The bleachers crew is without a doubt the hardest working group of wonderful humans out there. every bit of bleachers happens because of their work. tireless. boundless. so much heart. i want to thank them and lend a hand during this time of uncertainty. all proceeds from this go directly to them," he wrote on Instagram. "Please spread the word and let's raise some money here and then wear this s*** with pride when we meet again."
On top of all the money going directly to the crew, Antonoff announced on Twitter that he'll be matching the proceeds! "This crew pack benefits them and i will be matching all proceeds as well. my crew works endlessly and sacrifices so much to let bleachers be its best live," he wrote.
The new merch bundle is $50 and includes a T-shirt that reads, "I love Bleachers but not as much as I love the Bleachers Crew" as well as a water bottle, patch, and sticker with the Bleachers logo and "Bleachers Crew" underneath.
Pre-orders are available now with shipped slated to start going out May 22. 
Antonoff is no doubt using his self-isolation time to work on the follow-up to Bleachers' sophomore album, Gone Now. Earlier this year, he confirmed that he plans on releasing a new album this year.
Photo: Getty Images
Chat About Jack Antonoff Is Giving All Proceeds From New Bleachers Merch To His Crew