Dog Crashes Meteorologist's Live Weather Report
By Dave Basner
May 1, 2020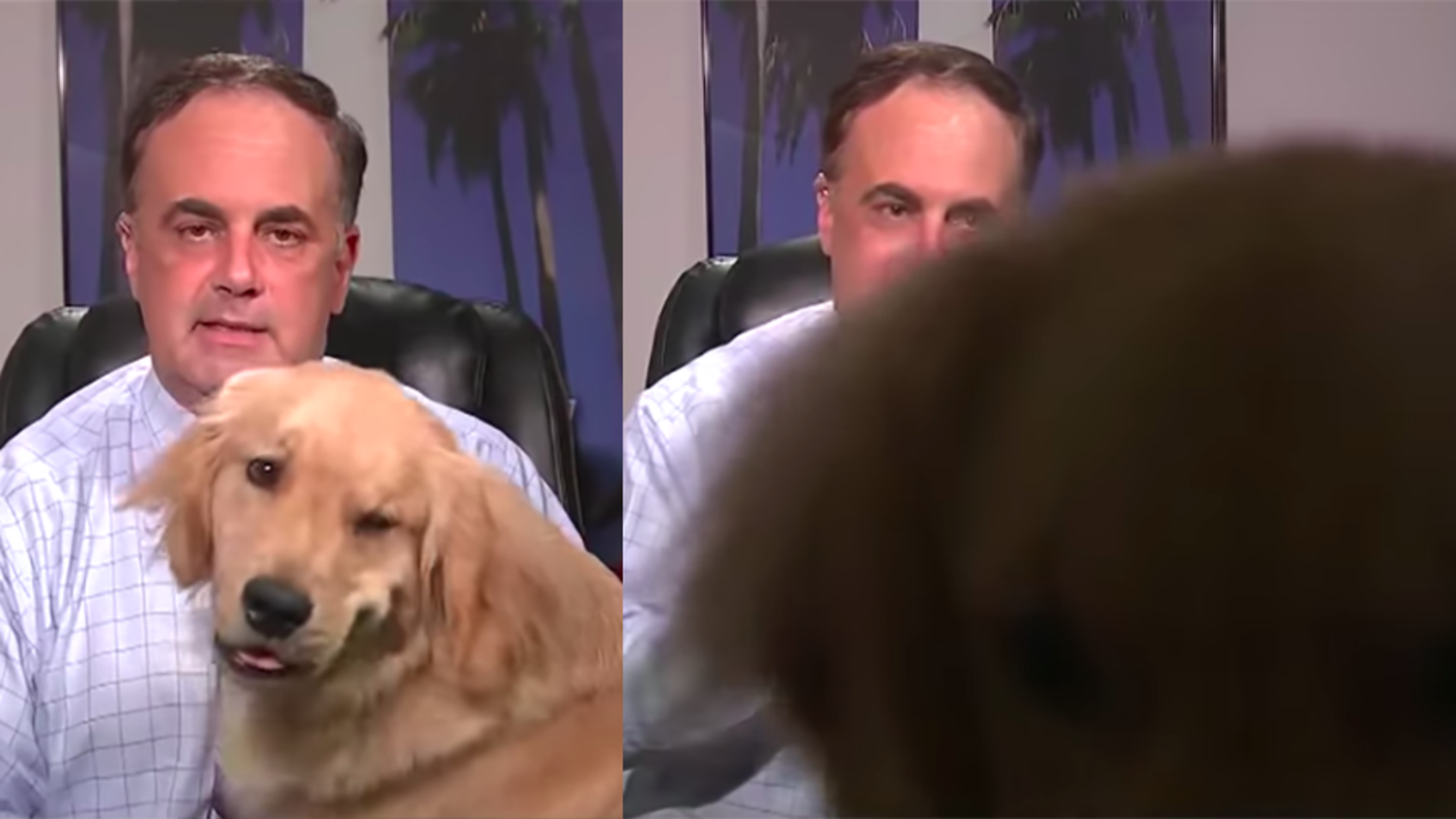 Millions of non-essential employees have found themselves working from home for the past few weeks as the country tries to slow the spread of coronavirus. While there have been some difficulties adjusting to not being at the office, a majority of Americans have gotten used to the new lifestyle. However, it's been especially difficult for reporters. From having a topless parent walk in as they deliver a story, to having a half-dressed woman come into the shot while they're on-air, news shows have had a steep curve when it's come to adjusting.
Now, there's been another blooper, and it's adorable. It happened during the afternoon newscast on FOX 13 in Tampa Bay as meteorologist Paul Dellegatto was giving the forecast from his home. It was going fine until Paul's dog, Brody, came into the room and knocked into his owner's computer, causing the maps to disappear. Paul was able to keep going but Brody wanted attention, jumping on Dellegatto's lap. He was able to keep his composure but clearly, Brody was bored with it, yawning for all to see.
To Paul's relief, Brody went away, but unfortunately for Dellegatto, Brody only got closer to the camera as he tried to spot the cameraman who, per social distancing guidelines, stood on the other side of a window.
Not surprisingly, Twitter loved it.
If we don't come out of this with pet-featured forecasts, what are we even doing

— Kassie Epstein (@kassieepstein) April 30, 2020
This is weirdly my favorite part of the video.

You don't truly love your pets if you don't have prominently displayed, framed pictures of them in your house pic.twitter.com/WptDYfPRIQ

— Robert Maguire (@RobertMaguire_) April 30, 2020
Things that are awesome about this: 1. He clearly loves Brody even when the dog is disruptive. 2. Physical distancing with Craig via the window. 3. Craig knows what content we want and focuses on the dog.

— Sara Leiste (@SaraFeistiness) April 30, 2020
Dellegatto seems okay with his, and his pet's, brush with fame. He tweeted to his new fans, "Brody says thank you."
Photo: YouTube/Fox 13