Stevie Nicks Says She's Trying To Record New Music In Quarantine
By Lindsey Smith
May 1, 2020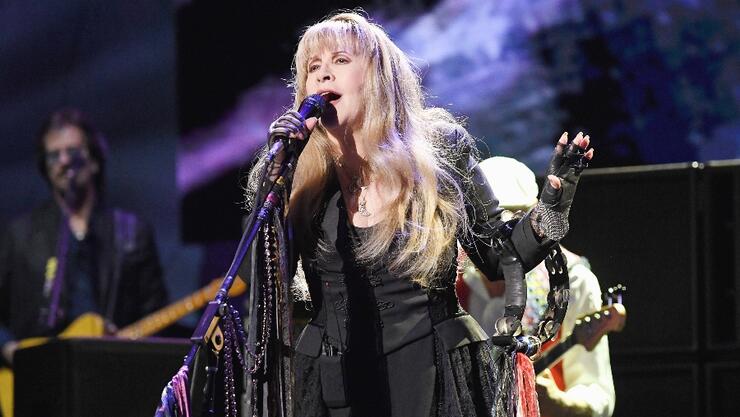 Like many people, Stevie Nicks has no idea what to do with herself with all the sudden extra time on her hands.
In a new interview with Rolling Stone, the legendary Fleetwood Mac singer opened up about the ups and downs of quarantine life, staying in touch with her bandmates, and what she plans to do with all of the poetry she's been writing.
While Nicks planned on taking 2020 off after spending the better half of the past decade always on the move, she didn't really intend to take the year off the way it happened. "It's still bugging me that I should be getting ready for something. And I'm not," she explained. "So I'm like, well, what's wrong with this picture? This has never happened to me ever in my life."
But, she is planning on spending some time working on new music for fans. "I'm thinking I'm going to start doing some recording. I'm going to start putting some of these really beautiful poems to music, and I have the ability to record them. So that's on my to-do list," she told the publication. 
Speaking of her poems, Nicks also hinted at the possibility of writing a poetry book during her downtime. "I have enough poetry to write a really big poetry book if I ever wanted to. As soon as I get a little bit of energy back, that's what I'll start doing," she said.
Nicks is focusing on her own music, but she did reveal she and her Fleetwood Mac bandmates have a special group chat to stay in touch. "Yeah. We have a special name for it, which I can't tell you," she said. "We are all keeping in touch."
Photo: Getty Images
Chat About Stevie Nicks Says She's Trying To Record New Music In Quarantine