Cage The Elephant Shares 'Black Madonna' Video Made In Quarantine
By Katrina Nattress
May 9, 2020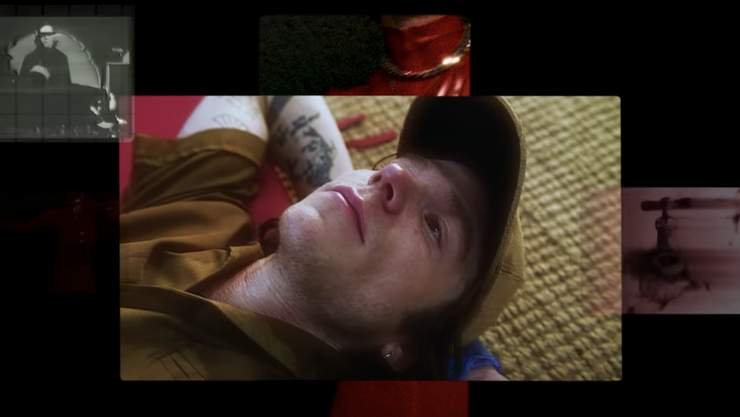 Cage The Elephant has been using quarantine to make a music video. On Friday (May 8), the band shared visuals for "Black Madonna," off its latest album Social Cues. The video was directed by singer Matthew Shultz and edited entirely through Zoom. In an Instagram post the alt-rockers explained how the project came to be when COVID-19 began to take over the world. They compiled never-before-seen and up-cycled footage to make something new, and reached out to 15 collaborators, including photographers and directors like Josh Charow, Andrea Gavazzi, Landon Yost, Citizen Kane Wayne, and Kasumi, to create content in isolation. It took eight weeks to make the video, and Cage The Elephant explained its meaning in a thoughtful YouTube description:
This piece, was composed with the intent of being. A question, or commentary. Humans throughout history, have experience fractures of heart, struggling with deep separation, shame and isolation. What is the depth of the pain, actions and reactions, each soul experience while dealing with these fractures, separations, isolations. Is there a light of love that shatters the shadows of hate? Truly heartbroken when pondering such vast adversity. And yet encouraged, there is great hope in the light of Love. Using film formats and various processing techniques of motion picture, diverse in time period and geographical point of origin, we framed them in the context of our current global circumstance. How the slightest micro-action can create an undercurrent of macro-emotional reaction contained in thought, and heart behind the eye. What happens when what is perceived as micro is macro? The face. Interfaces. Projections and reactions. If the eye is actually the lamp, knowing it is a lens, what if what is perceived to be light or illumination, within the eye, lamp (or entering the lens/perspective) is actually a complete or partial obstruction of light? Deep shadows. How great is that obstruction of view and what effect does it have on image? Individualized, localized, globalized, universally and Omni. Could the light of Love (seen and unseen) be the only source of illumination in true balance, perfect, good enough to fill those fractures, causing the shadows of separation to retreat. In light of Love, can life be seen more clearly, images of the present and past, being restored.
Watch the "Black Madonna" video below.
Chat About Cage The Elephant Shares 'Black Madonna' Video Made In Quarantine