Twenty One Pilots Are Working On A New Album
By Katrina Nattress
May 11, 2020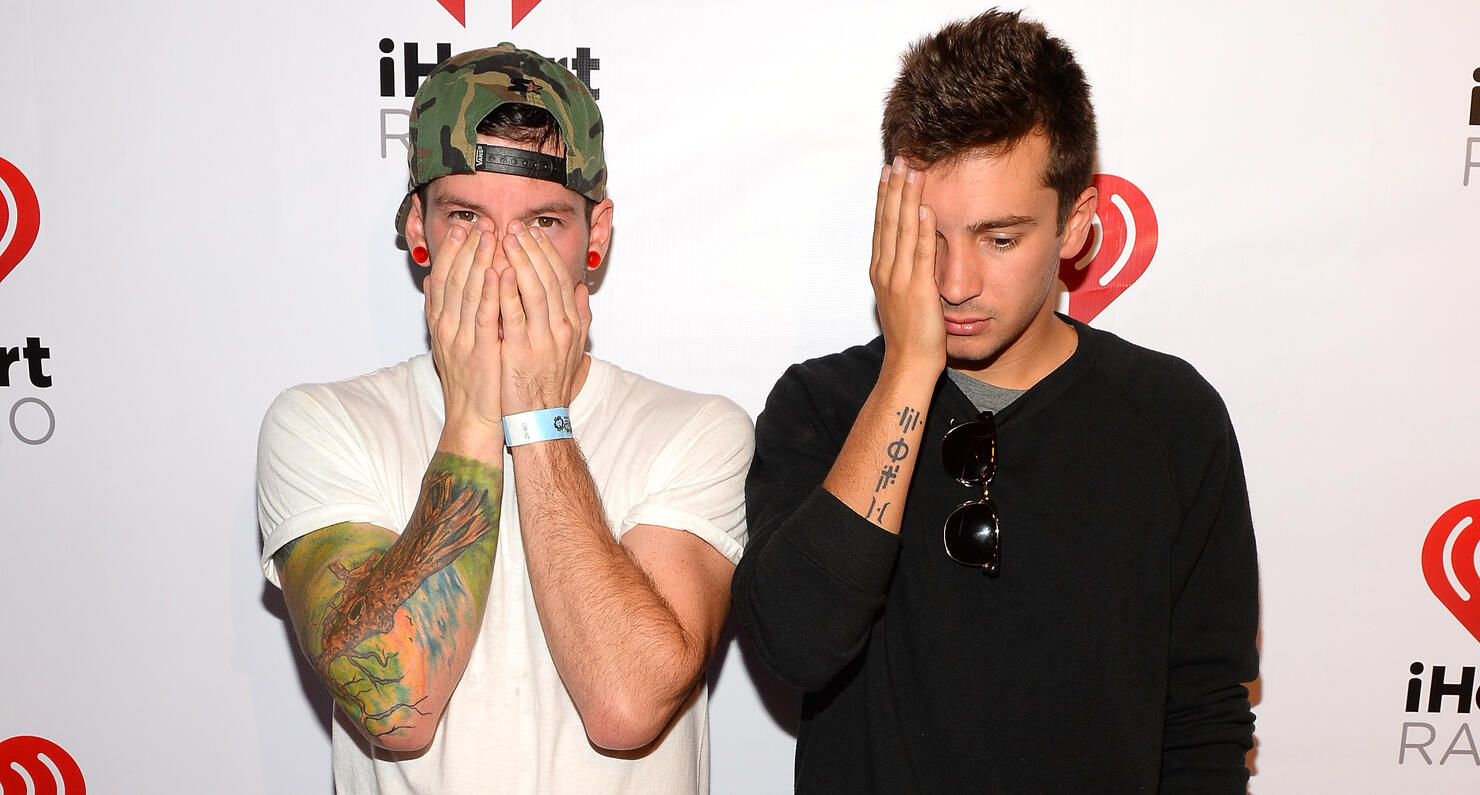 The COVID-19 outbreak has, without a doubt, been an absolute global tragedy; however, a silver lining may come in the form of new music. Like the rest of us, musician are hunkering down at home, and some have chosen to spend their time writing. Last month, Twenty One Pilots shared a new song called "Level of Concern," and it doesn't look like they're stopping there.
In a new interview (via AltPress), frontman Tyler Joseph divulged that he's writing a whole new album.
"Man, as much as I appreciate everyone getting on their computer and playing acoustic bedroom versions of stuff, it's old for me," he confessed. "I don't want to just do that. I want to talk to our fans through a record. That's what I'm currently working on."
"I'm not sure when it'll be released," he added, "but it's definitely going to be sooner than we were planning on releasing a record."
Though he's hard at work, it sounds like the project's still in its infancy. Joseph said he's not sure if this will be an "in-between record" or pick up where Trench left off, though he admitted it's hard to get into the right headspace to continue that narrative. "It's kind of hard for me to tap into the story of Trench and what we've been building on up until that point without being there," he explained. "Without touring, without having live shows, without interacting with our fans."
Trench was released in October of 2018, and fans are more than ready for new music. "Level of Concern" has been topping the rock charts since its release a month ago.
Photo: Gettty Images