Ashley Benson & G-Eazy Caught Kissing, Spark Dating Rumors
By Paris Close
May 15, 2020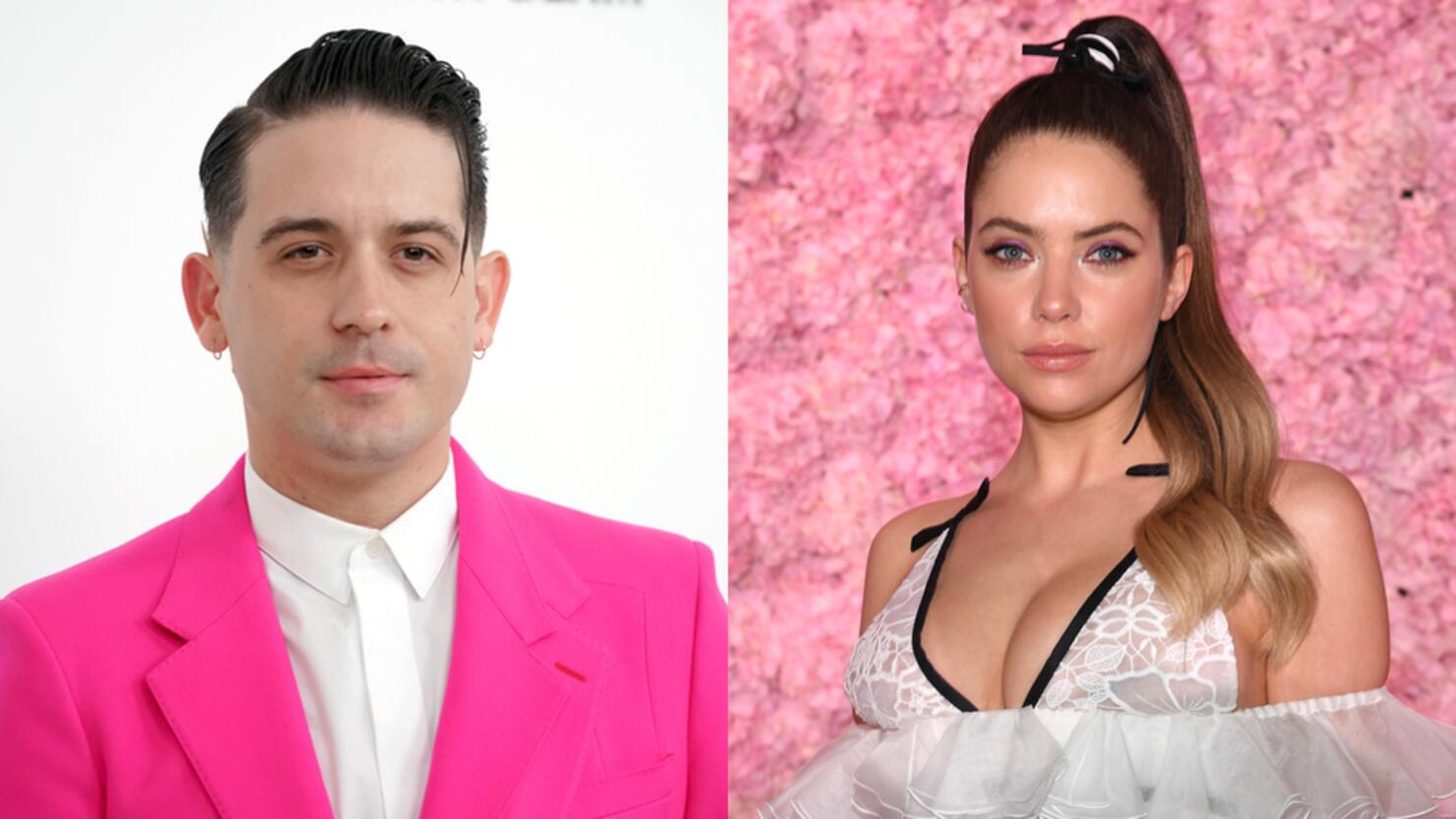 Looks like Ashley Benson has moved on to G-Eazy.
The Pretty Little Liars actress was spotted out in Los Angeles with the rapper on Wednesday (May 13), with the musician riding passenger-side as the pair picked up a bite to eat from The Apple Pan. In pictures circulating on social media, at one point during the duo's outing Benson was pictured leaning over to plant a kiss on the "No Limit" star. (JustJared has tons of images for your viewing pleasure.)
According to what sources told PEOPLE, G-Eazy and Benson, who called it quits with ex-girlfriend Cara Delevingne a few weeks ago, are doing what "feels like just a fling for now." Speaking of Benson, the insider adds, "She's getting over a breakup."
Apparently, dating rumors began just a few days ago when the 30-year-old stars were both photographed hanging out with each other while shopping for groceries. Per what's being said on Twitter, fans are the least bit impressed with this potential coupling. "Halsey didn't write without me and you should be sad for Ashley Benson to leave Cara Delevigne for G- eazy," one user tweeted. Another added, "i don't want to live in a world where ashley benson broke up with cara delevingne to date g-eazy."
This isn't the first time these two have been linked together, though, as just a few weeks ago the stars collaborated on covering Radiohead's "Creep."
G-Eazy's last known relationship was with Halsey, whom he first began dating in the summer of 2017 before suffering multiple breakups that caused them to split for good in October 2018.
As yet, neither the "Me, Myself & I" lyricist or Spring Breakers starlet have publicly confirmed or denied dating rumors.
Photo: Getty Images