Keith Urban Performs Drive-In Concert For Frontline Workers In Nashville
By Blake Taylor
May 15, 2020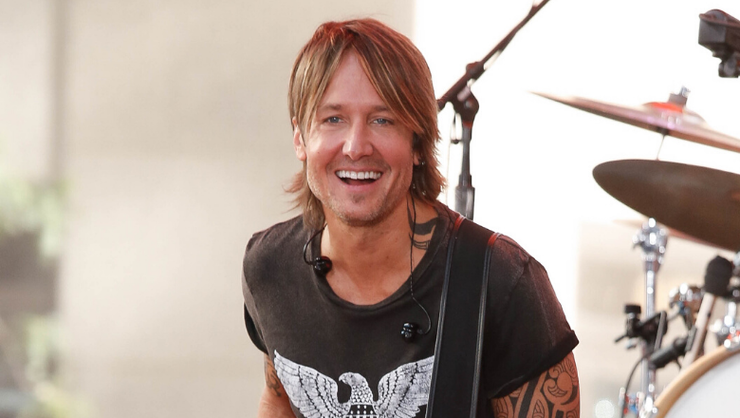 Keith Urban spent his Thursday night (May 14) performing a drive-in concert for frontline workers in Nashville, Tennessee.
The country star and his team invited more than 200 doctors, nurses, EMTs and staff members from Nashville's Vanderbilt Health to the Stardust Drive-in for his show. Those who attended stayed in their vehicles throughout the show, making sure they were properly distanced from each other.
"To all of you guys here tonight, for everything that you've done, and continue to do, to all of your families, we say thank you – this concert is for all of you," Urban said as he took to the stage.
"I did this to say thanks to the healthcare workers who are putting their lives on the line for us every day," Urban says of the private show. "And performing in this environment, with everyone in their cars at a safe distance from one another, seems like an amazing opportunity for everybody to just let go and have fun….and I'm a musician, I HAVE TO PLAY!"
Urban's drive-in concert is the first of its kind in the United States so far. On Friday morning (May 15), Urban joined NBC's Today Show to chat about the unique gig, hinting that there might be more to come in the future.
"It was a lot of fun. We didn't know what to expect," the country star said. "From a performance standpoint, it was a bit of proof of concept show as well, to figure out what works, what doesn't."
Urban's drive-in show comes just days after announcing his forthcoming album, The Speed of Now Part 1. The country star unveiled the news on Friday (May 8) in a YouTube video that previews several of the album's tracks including the previously released, "Polaroid," and brand-new songs, "Tumbleweed," "Change Your Mind," "Wait," and "Superman."
The Speed of Now Part 1 follows up 2018's Graffiti U project and will drop on September 18, 2020. Stay tuned for further details to come.
Photo: Getty Images
Chat About Keith Urban Performs Drive-In Concert For Frontline Workers In Nashville