Matty Healy Wants To Make Video Games After Releasing The 1975's New Album
By Katrina Nattress
May 18, 2020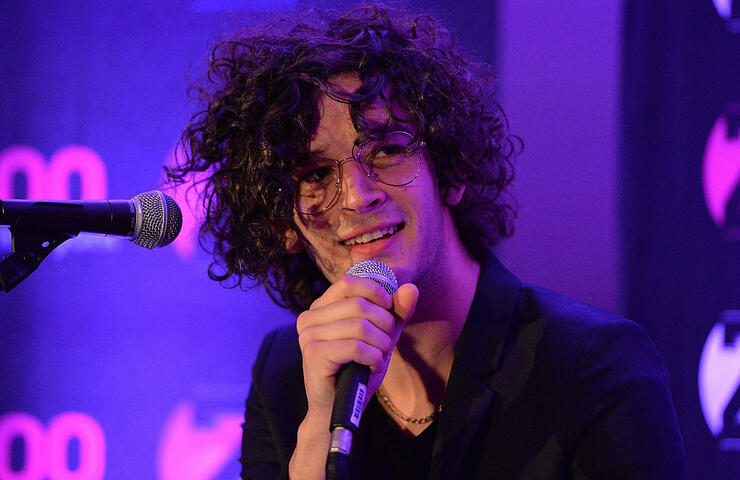 The 1975 is gearing up to release Notes on a Conditional Form this week, and frontman Matty Healy is already thinking of what he wants to do next. During a recent interview with i-D, the singer revealed that he's interested in getting into the world of gaming after the new album drops.
"I'm definitely going to be working in some kind of video game capacity, whether it's making my own game or doing music for games," he declared. "I put a tweet out not that long ago, just because I was bored. I knew that there would be some crazy punk gamer kids out there who'd respond. I'm not going to make music for Call of Duty. I want to know what the new kind of content is."
"I think we're coming into an interesting time with TikTok," he added. "It incentivises people to create content. The lifestyle element of it can be superficially part of it -- you can be attractive and be on a beach -- but the content is what supports it, and it takes a smart kid to change that. Spike Jonze at 14 is out there with an iPhone."
In another recent interview, Healy explained why he's kind of excited to put out an album during quarantine.
"I like the idea that it's kind of solidified my desire to only really have longform expressions," he explained. "Like, even over the past year, my social media or my presence outside of my records — which is not really that much, because it's all aligned with my records — my presence outside my records has become a lot more like about [either] information, or like, a joke. Outside of that, opinions are kind of left for my records, or conversations in longform."
"I don't want to do anything self-interested, because I'm not that self-interested anymore," he added.
Notes on a Conditional Form is slated for a May 22 release. The opus features 22 tracks, and the band has given us a taste by sharing seven tracks before it comes out: "Guys," "If You're Too Shy (Let Me Know), "Jesus Christ 2005 God Bless America," "The Birthday Party," "Me & You Together Song," "Frail State of Mind," and "People."
Photo: Getty Images
Chat About Matty Healy Wants To Make Video Games After Releasing The 1975's New Album