Photo Of Nicole Kidman's Mystery Injury Sparks Concerns From Fans
By Paris Close
May 18, 2020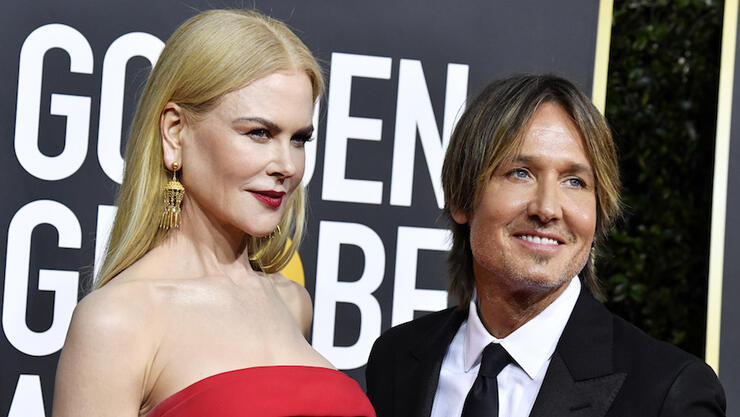 Nicole Kidman's mysterious injury has drawn concern from fans.
Over the weekend, the Big Little Lies actress was photographed walking around in a leg cast beside her husband, Keith Urban. The picture, circulating online since Friday (May 15), appeared to show her in good spirits, but the cast prompted many of the couple's fans to express their worries for the star's wellbeing. (Kidman shared a similar photo of herself, but cropped out the cast in her picture.)
"What happened to Nicole's foot??!!" one user asked, as another fan commented, "Hope you are not in pain. Get well Nicole."
Someone else wrote, "How did poor Nicole get hurt In quarantine? Chasing that husband around ❤️ Heal fast."
You can swipe through the pics below to see Kidman in her leg cast.
The following day, the country crooner officially explained the cause of his wife's leg injury.
"She broke her ankle, but she's a trooper," the 52-year-old musician told Entertainment Tonight on Saturday (May 16), speaking of the day before, when Kidman had been seen in her cast hours before Urban performed a show at the Stardust Drive-In movie theatre outside of Nashville. "There she was last night among all of the folks, hobbling around on her boot with her mask on."
As fans know, the 52-year-old performed for over 200 healthcare workers on the frontlines of the coronavirus pandemic.
"To all of you guys here tonight, for everything that you've done, and continue to do, to all of your families, we say thank you – this concert is for all of you," Urban said as he took the concert stage. "I did this to say thanks to the healthcare workers who are putting their lives on the line for us every day."
Photo: Getty Images, Instagram/Stardust Drive-In
Chat About Photo Of Nicole Kidman's Mystery Injury Sparks Concerns From Fans