Cardi B Reveals When Fans Can Expect New Music: 'Y'all Gon' Love It'
By Peyton Blakemore
May 26, 2020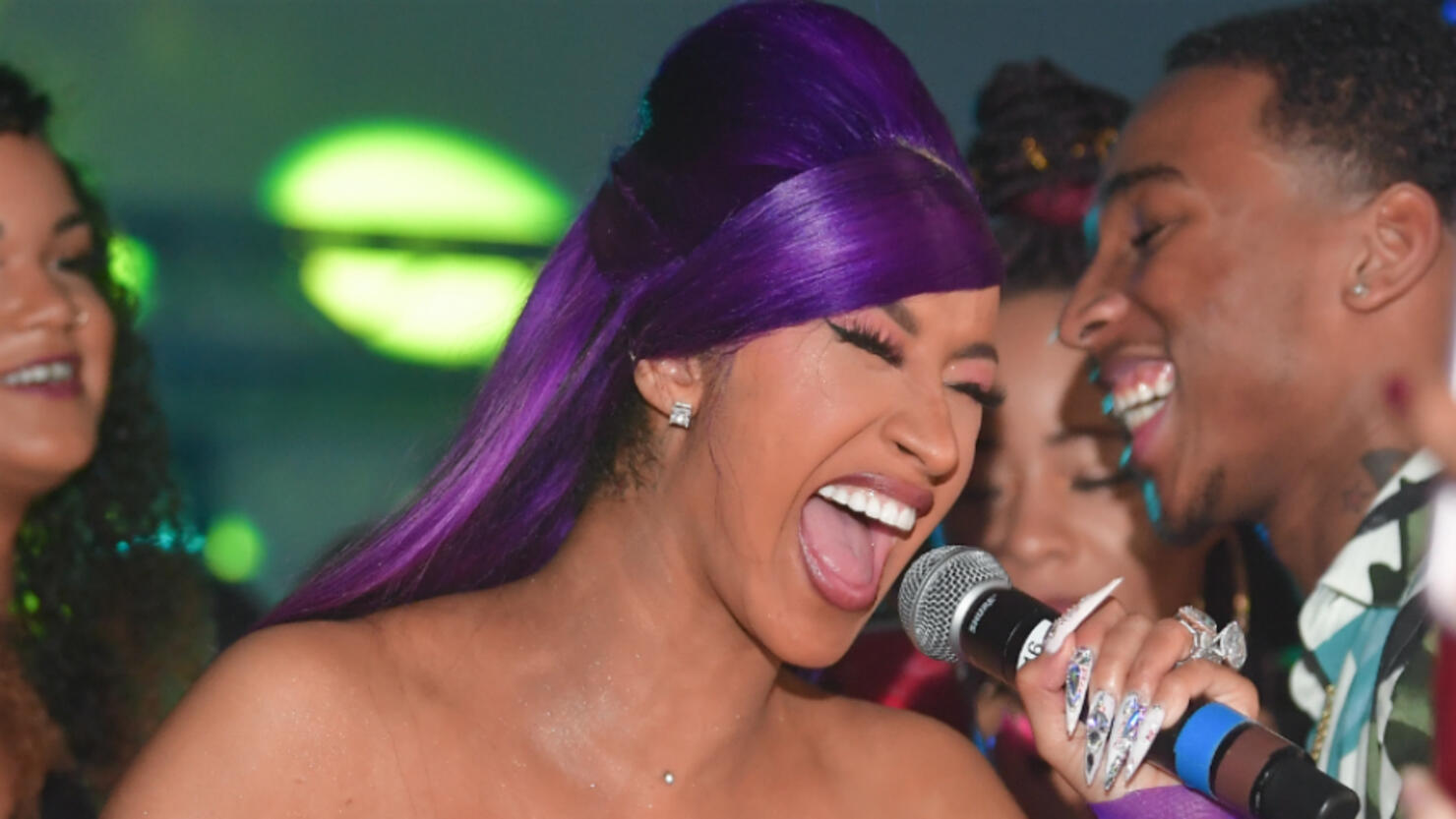 New music from Cardi B is on the way!
While talking to fans on Instagram Live on Monday (May 25), the "Press" rapper gave an update on when she plans to release her next single.
"My single is coming when I lose weight. Never!" Cardi joked, per ET, before adding, "Nah, it's coming real soon, I swear. ... And y'all gon' love it."
Last week, Cardi got x-rated while talking about her new music. After a fan asked the "Press" rapper about the whereabouts of her highly anticipated sophomore project on Twitter, writing, "sooooo @iamcardib , where's the album tho ? 👀," Cardi then hilariously responded, "Inside my pu**y."
Back in February, the "Writing On The Wall" rapper shared a few more details about the follow-up to her Grammy-winning debut album, Invasion of Privacy, telling Baller Alert, "I have my cool, calm, and [collected] songs, just missing a couple more club hits." She added that her recording sessions for the album were still in progress, "but we're getting there."
When asked when she planned to "get there," Cardi played it coy, saying she doesn't like putting out a firm date when it comes to new music. "I can never put a date on it because, like, when you feel like you've got those songs, that's when it's gonna come out," she admitted. "I can not put a date on my ears, you know what I'm saying?"
Cardi previously shared a preview of the first song off her sophomore project, playing a three-second clip of an undisclosed track on Twitter. "Shake, earthquake," she was heard rapping over the Wheezy-produced beat.
Photo: Getty Images