Journey Announces New Lineup, Randy Jackson's Return After Three Decades
By Andrew Magnotta @AndrewMagnotta
May 26, 2020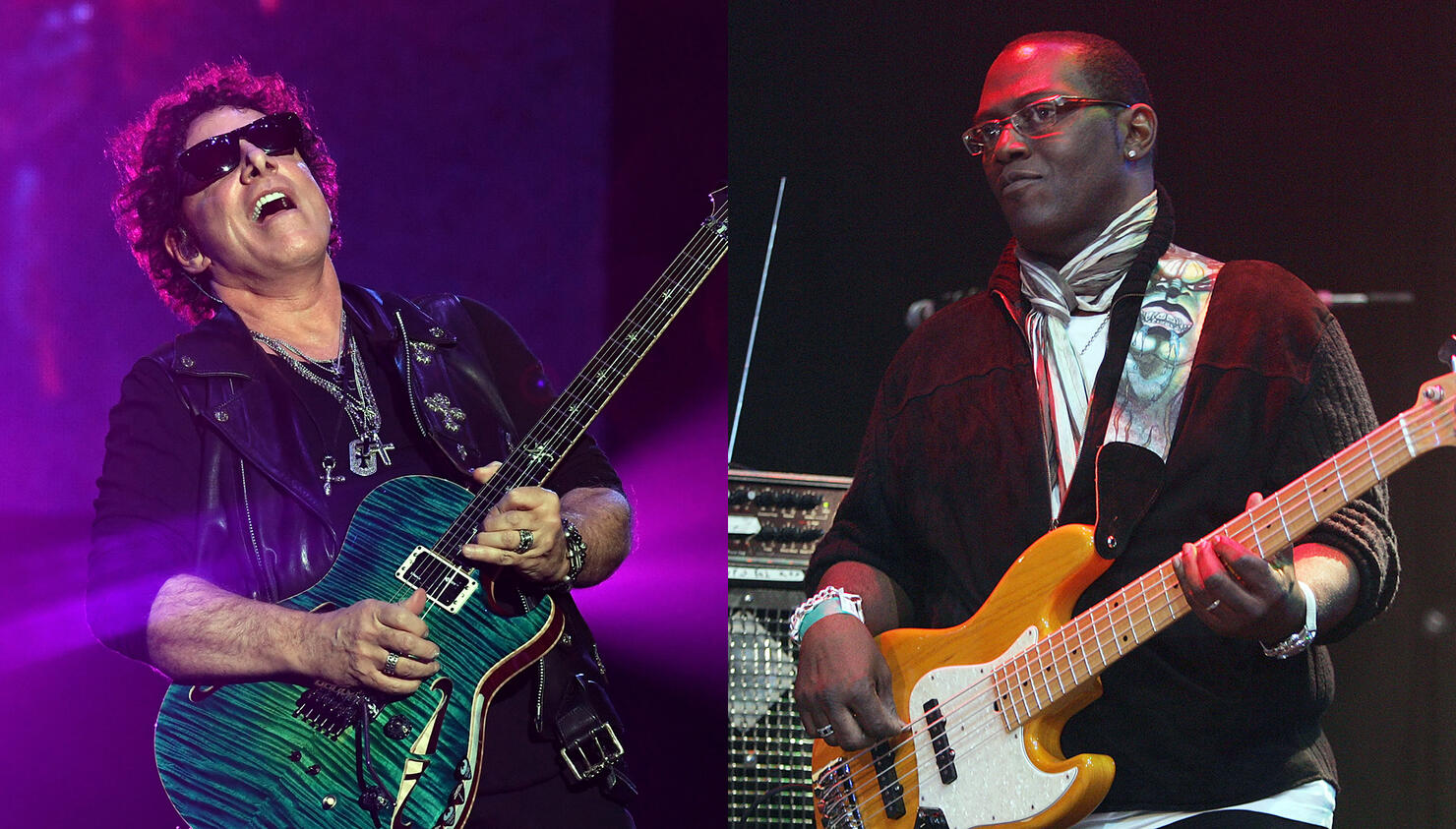 Journey revealed a new six-piece lineup in a virtual performance of "Don't Stop Believin'" during Saturday's Unicef benefit concert.
The performance revealed that renowned producer and former Journey bassist Randy Jackson had returned to the band after nearly 35 years. The former American Idol judge was joined by drummer Narada Michael Walden and keyboardist Jason Derlatka.
The three fill out Journey's long-serving trio of Neal Schon, Jonathan Cain and Arnel Pineda a few months after a schism in the band resulted in several lawsuits and the firing of its Rock and Roll Hall of Fame rhythm section.
You can watch video of the socially-distanced collaboration in the player below.
Co-founding bassist Ross Valory and longtime drummer Steve Smith were fired from the band and sued in early-March after allegedly attempting to wrest control of the band's trademark from principal members Schon and Cain.
The two sides have traded barbs through their lawyers in the months hence. Journey vowed in a statement to replace Valory and Smith with an equally-talented rhythm section, once the band is able to resume touring.
Journey's planned summer tour with The Pretenders was recently canceled due to the COVID-19 pandemic.
"Ok, friends, word is out!" Schon wrote via social media over the weekend. "RJ the Big Dawg is our new bass player again."
Jackson was a member of Journey from 1985 to 1987, having joined after the last time Valory and Smith were fired from the band. He played bass and sang background vocals on Journey's 1986 album, Raised on Radio, which went double platinum in the U.S.
Walden have previously been a member of Mahavishnu Orchestra, and has also done stints with Jeff Beck, Robert Fripp and Tommy Bolin.
Derlatka is an Emmy-nominated composer for television who previously worked with Schon and Cain at a benefit show last fall and again with Schon in March for Schon's 'Journey Through Time' project.
Photo: Getty Images