'Smart' Man Loses 'Who Wants To Be A Millionaire' On The First Question
By Dave Basner
May 27, 2020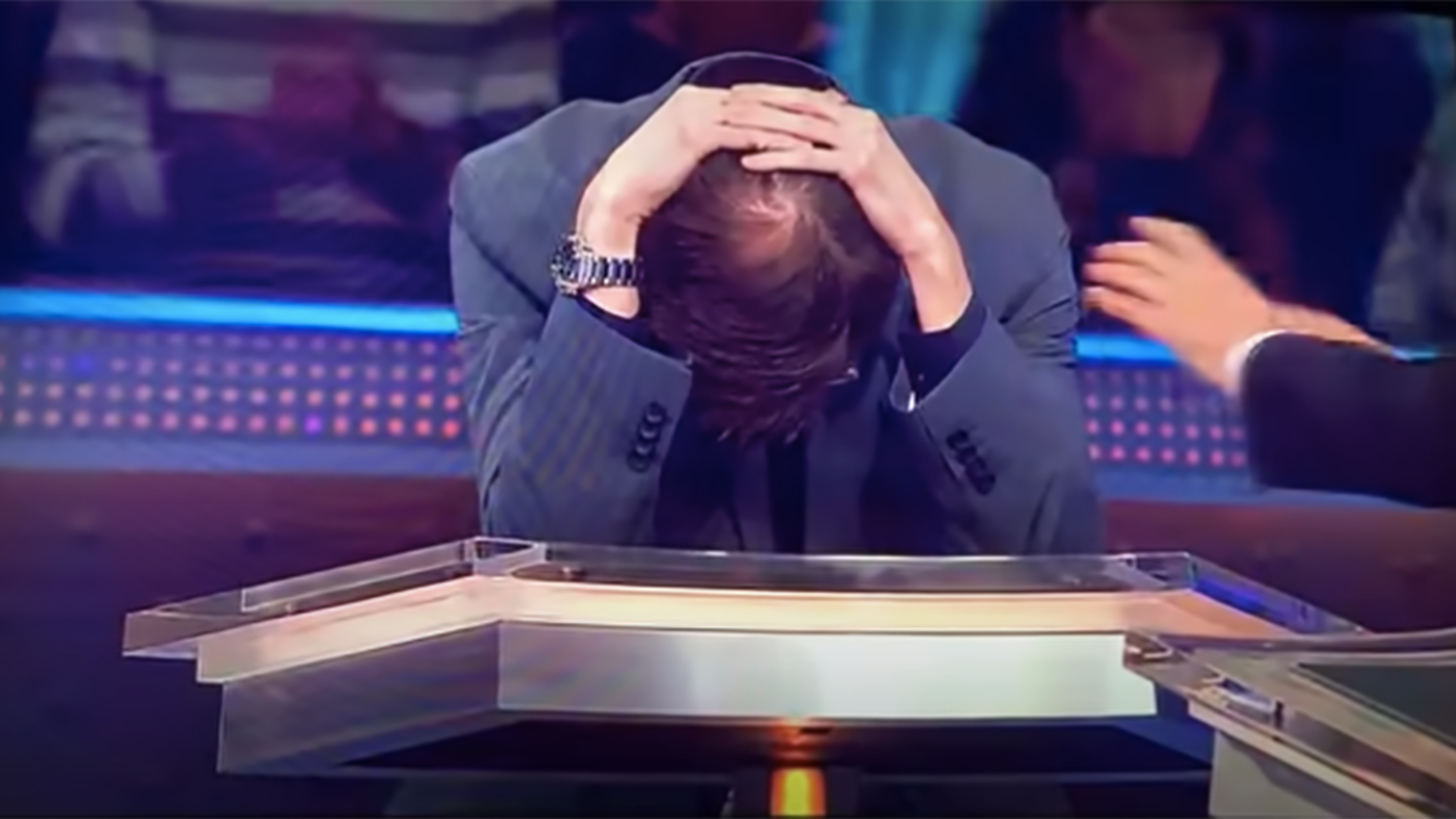 Because most game shows suspended production due to the coronavirus pandemic, there aren't many new episodes of any currently airing. That means, anyone wanting a fix of wheel spinning or Plinko playing or trivia answering will have to turn to YouTube. There, you might find some memorable older episodes of shows like Who Wants To Be A Millionaire, including one where a man lost on the very first question.
Fans of the show know that the first question is usually a gimme, sometimes it's incredibly easy and other times it's essentially a joke, but for one contestant named Brenton, it was too much. In the clip, which is a few years old, Brenton tells then-host Chris Harrison that he's been watching the show since he was a little kid, when Regis Philbin hosted it. Brenton said it inspired him to see millions of people tune in to a show about smart people. He states, "I thought, 'You know what - maybe it's not so bad being smart. Maybe it's not bad being a nerd. Maybe it's cool to be smart.' And I followed that all the way and I just graduated from medical school."
Brenton suggests he might have some bills from his schooling to pay off and the game gets underway with the first question, worth $500. It was, "Snapping selfies in kitchens you can't afford and taking "a meatball break" are two things Buzzfeed says every twentysomething does on their first trip where?" The options were Paris, London, Rome or Ikea.
Brenton points out that they serve meatballs at Ikea but adds that he doesn't think it is the right answer. Instead, he goes with Rome, locking it in as his final answer, but not before saying how he would love to go there if he wins the million dollars on the show.
A sympathetic Chris Harrison then breaks the news to Brenton that the answer was Ikea.
A dejected Brenton puts his head in his hands as Chris consoles him and pats his back. No word on if Brenton ever made it to Rome.
If you want more Millionaire, you can watch Jimmy Kimmel host a celebrity edition of the show Thursdays at 8 PM Eastern on ABC.
Photo: YouTube