Tyler Hubbard Says He And Wife Are 'Ready To Be Finished' Having Kids
By Blake Taylor
May 27, 2020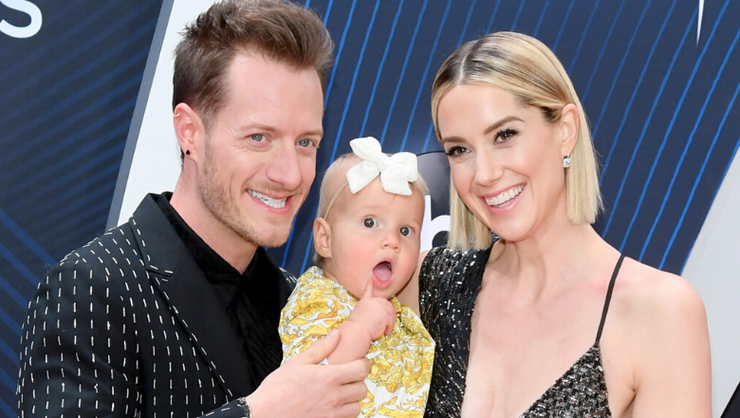 Three kids will be it for Florida Georgia Line's Tyler Hubbard and his wife Hayley. The country star recently told People that he and Hayley, who is currently pregnant with a baby boy, are "ready to be finished" having kids after their third child arrives.
"In a weird way, I think we're looking forward to the challenge," Hubbard says. "The whole experience of having a child is like none other. It's a rush of emotion and love that can hardly be explained. We're looking forward to experiencing that again and then just knowing we're going to be finished. This is our family, and let's grow together."
Hubbard and Hayley are already parents to daughter Olivia, 2, and son Luca, 9 months. The country star says their time quarantined at home in Nashville with the kids has been "more entertaining than challenging."
"We do have more challenging days," he shares. "They definitely keep us busy and are nonstop entertainment for us. At times we would enjoy a little bit of alone time, but for the most part we are having a lot of fun. It's an experience that we would have never had-- being at home with the family this long-- so we're really just trying to make the most of it."
In addition to spending time with family, Hubbard has also been hard at work on new music with bandmate, Brian Kelley. The duo just released their new EP, 6-Pack on Friday (May 22), offering fans a glimpse at their upcoming fifth studio album.
"We wanted to make sure it was a variety pack, a little bit of everything," Kelley says of the project. "It's not just party songs — we've got a love song or two, and we've got a song called 'U.S. Stronger' that means a lot to us. It really connects us all together and hits on that sentiment of the now."
Other songs featured on their 6-Pack EP are "I Love My Country," "Beer:30," "Ain't Worried Bout It," "Second Guessing," and "Countryside."
Chat About Tyler Hubbard Says He And Wife Are 'Ready To Be Finished' Having Kids