Rush's Alex Lifeson Has Barely Played Guitar Since Neil Peart's Death
By Andrew Magnotta @AndrewMagnotta
June 1, 2020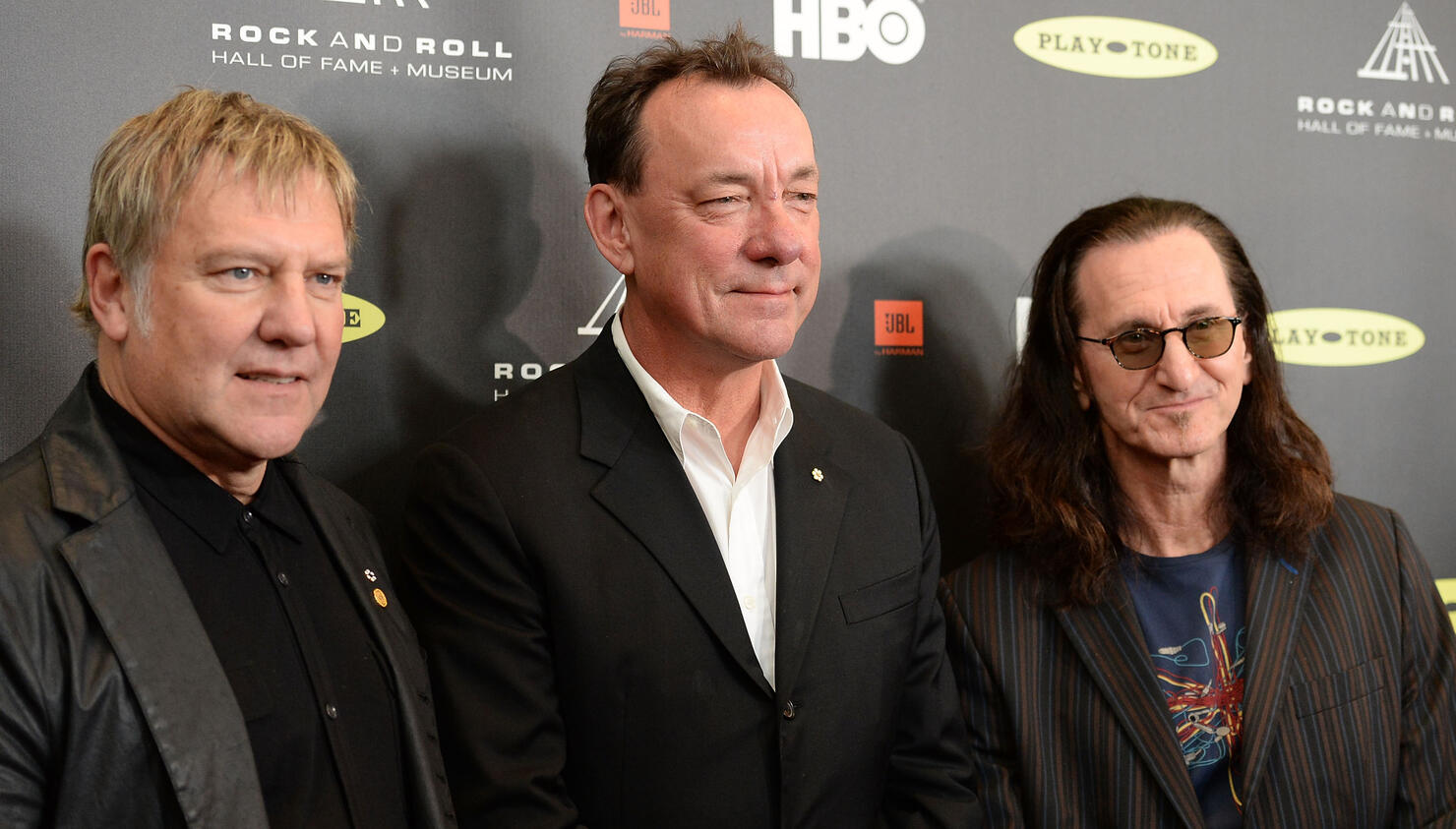 Rush guitarist Alex Lifeson says that his aspirations for writing new music, either solo or with Geddy Lee, are on hold as he mourns the death of Neil Peart.
Lifeson admitted in a recent interview that while he has mixed feelings about touring and performing live again, what he misses most is Rush's camaraderie.
Addressing the idea that he and his surviving Rush bandmate Lee might collaborate on a new project, Lifeson said it's hard to imagine being in a band again without Peart.
"After Neil passed in January, I've played very little guitar," Lifeson told WFAN's Ann Ligouri. "I don't feel inspired and motivated. It was the same thing when [Neil's] daughter died in a car accident in 1997. I didn't really play for about a year. And I just don't feel it in my heart right now. Every time I pick up a guitar, I just aimlessly kind of mess around with it and put it down after 10 minutes. Normally, I would pick up a guitar and I would play for a couple of hours without even being aware that I'm spending that much time."
He added that because he's been through this type of rut before, he's sure his muse will come back to him.
As for working with Lee again, Lifeson said the two have long discussed doing something, but since Rush's final tour, they just haven't found the time.
"I don't know if the motivation is there for us to really do anything now," he conceded. "We're certainly proud of our track record, and we still love music. But it's different now."
Photo: Getty Images