Rush's Alex Lifeson Alludes That He Wants To Record Again With Geddy Lee
By Andrew Magnotta @AndrewMagnotta
July 8, 2019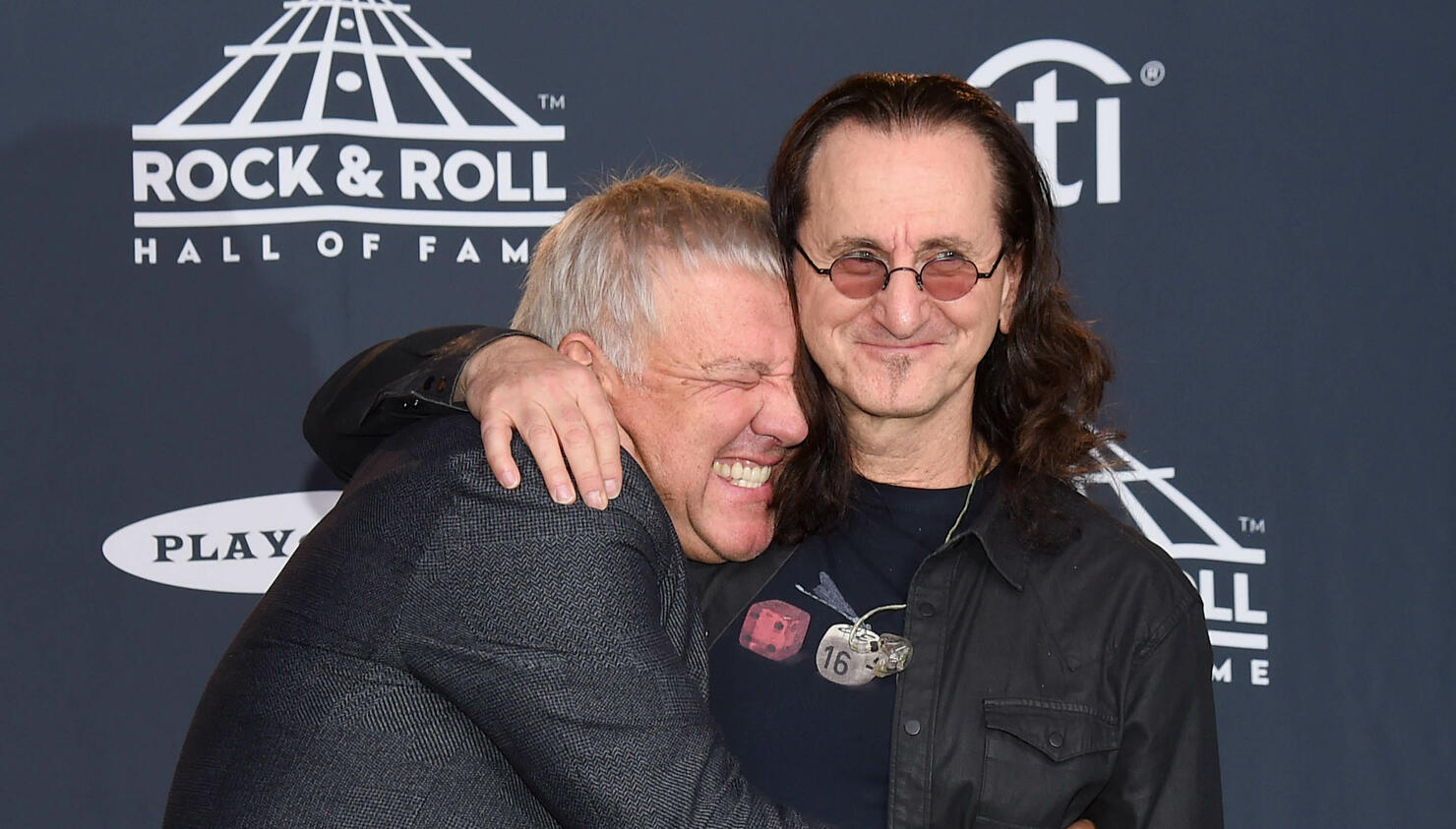 Rush co-founders and longtime best buds Alex Lifeson and Geddy Lee have made it plenty clear that their iconic progressive rock band's career as an active touring and recording collective is almost certainly finished.
But that doesn't mean the pair is done working together.
At a recent Rock and Roll Hall of Fame forum surrounding Lee's new Big Beautiful Book of Bass, Lifeson alluded to what many have suggested since Rush's last tour: there's no reason Lee and Lifeson can't make more music as a duo.
"You know we've worked together for — what? — 50 years we've been writing music together," Lifeson said, before pausing to acknowledge a wave of applause.
He then added, smirking, "And hopefully it won't stop."
Lifeson continued with an anecdote about their pair's collaborative dynamic which he spun into a question about Lee's book.
There's an aspect of Lifeson's suggestion of continuing to work with Lee that is not new. Lee himself told Q104.3 New York in December that he and Lifeson would "make some noise together" again sometime.
On the other hand, Lifeson's comments at the Hall of Fame mark the first time he and Lee have indicated publicly that there is mutual interest in continuing their creative partnership.
In 2017, Lifeson asserted that Rush "would be doing things" together in the future, only to later clarify that a tour "as Rush" is unlikely.
Since then, Lifeson has admitted that it took him a while to grasp the finality of Rush's last concert. Earlier this year, he declared that he's not interested in starting a new band — or in touring again. And that he'd rather stick to studio projects.
Lee, however, has remained enthusiastic about figuring out what's next for him musically, once saying that he didn't buy almost 300 guitars and basses in 10 years just to hang them on his walls.
All these things could be true.
Lifeson and Lee could collaborate on music without starting a "band" together or without Lifeson being obligated to tour.
They could even collaborate on adapting Rush's music to musical theater, as Lee as said he's interested in doing.
Whatever happens, there are a lot of possibilities for what's to come. It seems pretty clear that we haven't heard the last of Lee and Lifeson.
While Rush may be done touring and making new music, the band has a compendium of all of its live concerts and set lists ever coming out this October.
Next month, the band is putting on its "first annual exercise in fan indulgence" with a one-night only screening of its new documentary, Cinema Strangiato, in theaters Aug. 21.
Photo: Getty Images