Kehlani Calls Out Lana Del Rey For Posting Video Endangering Protesters
By Eliot Hill
June 2, 2020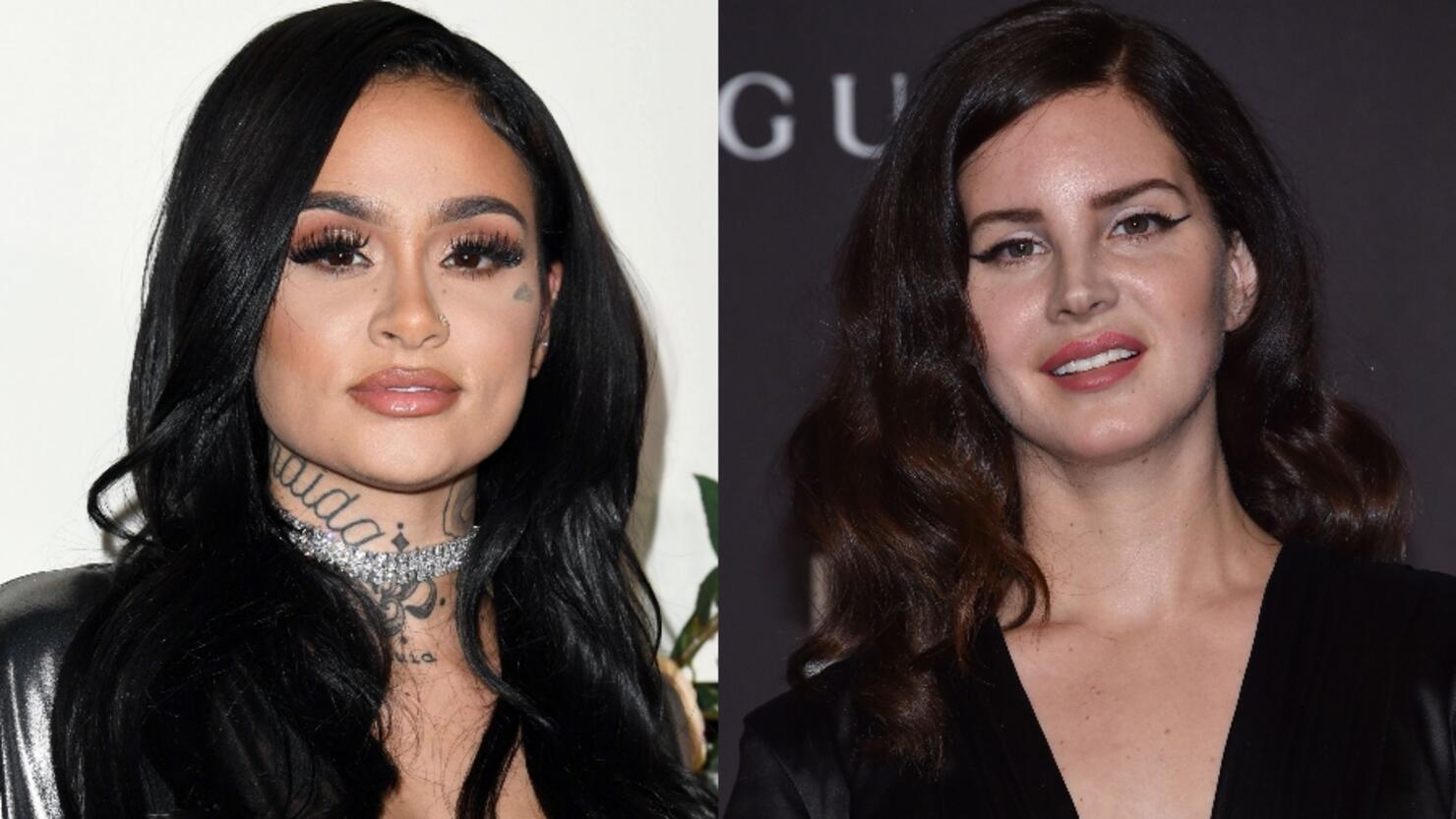 Oh how the tables have turned. 
Just a few weeks ago, Lana Del Rey name dropped Kehlani, along with Beyoncé and more female artists for making "songs about being sexy, wearing no clothes."
Fast forward to this week, and Kehlani was the one calling out the "Norman F***ing Rockwell" singer for protest footage she uploaded to her 16.5 million Instagram followers.
In since-deleted videos, the 34-year-old singer uploaded footage of protesters without blurring their faces as well as those looting stores. While she had good intentions, it can be dangerous to show the faces of activists. In many cases, peaceful protesters are not the ones looting stores but they will often get blamed for it — and most likely it is those Black protesters who receive the blame and suffer the consequences.
Kehlani, as well as Tinashe, took to social media to slam the singer for her blatant disregard for the lives of the people in the video. It may not seem obvious, but being visible in footage makes activists a target for police and white supremacists who can identify people — which can be fatal. 
Kehlani wrote on Twitter, "Please remove your Instagram post it's dangerous as f**** and a very poor choice of moments to post. By all means protest, but DO NOT endanger people with your massive platform. Oh and turn your f***ing comments on man."
Kehlani even held herself responsible tweeting that she caught herself posting but remembered with such a large platform how dangerous that could be.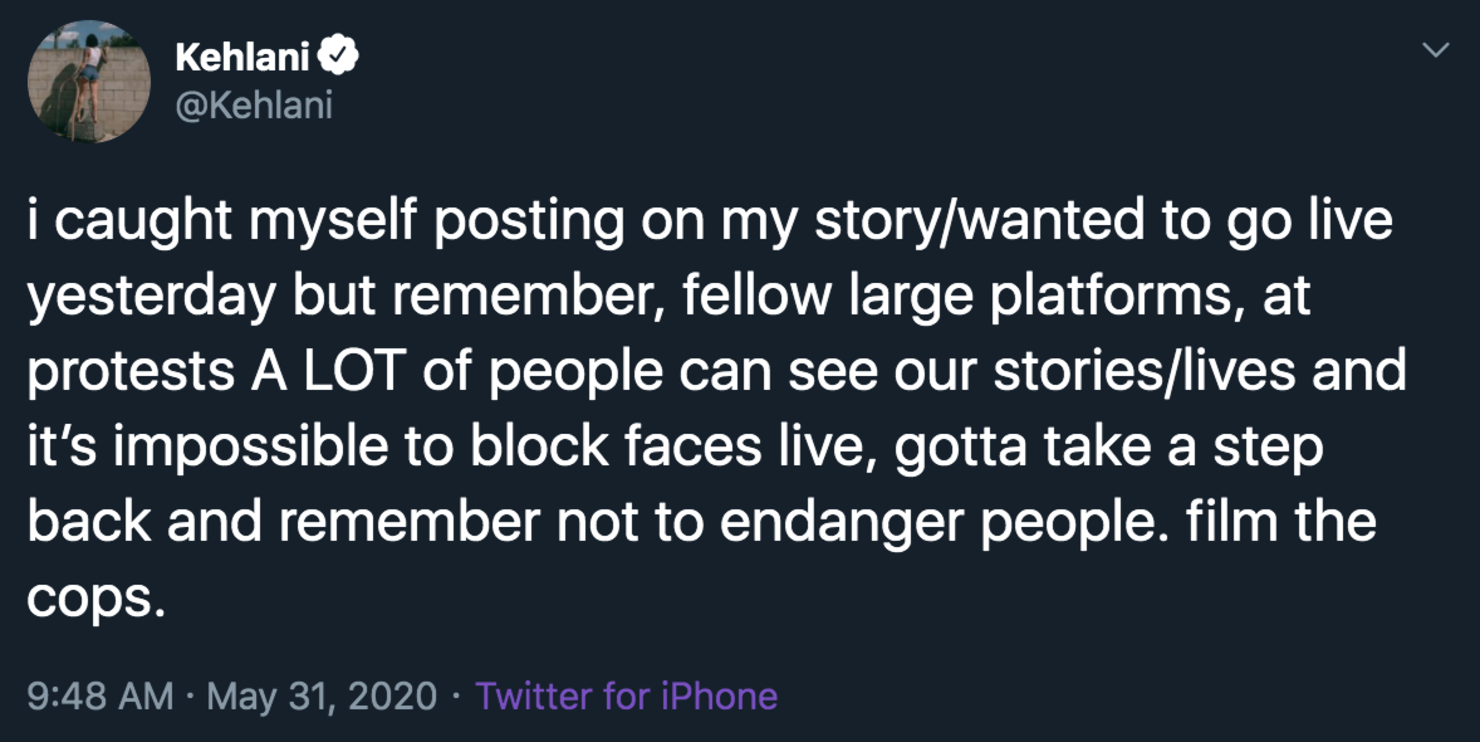 Tinashe followed up by writing on Twitter, "Why the f*** are you posting people looting stores on your page literally WHAT IS YOUR PROBLEM."
Del Rey later deleted the video of the looting but still has another video and another post with photos on her page. Both Kehlani and Tinashe acknowledged that the looting video was removed.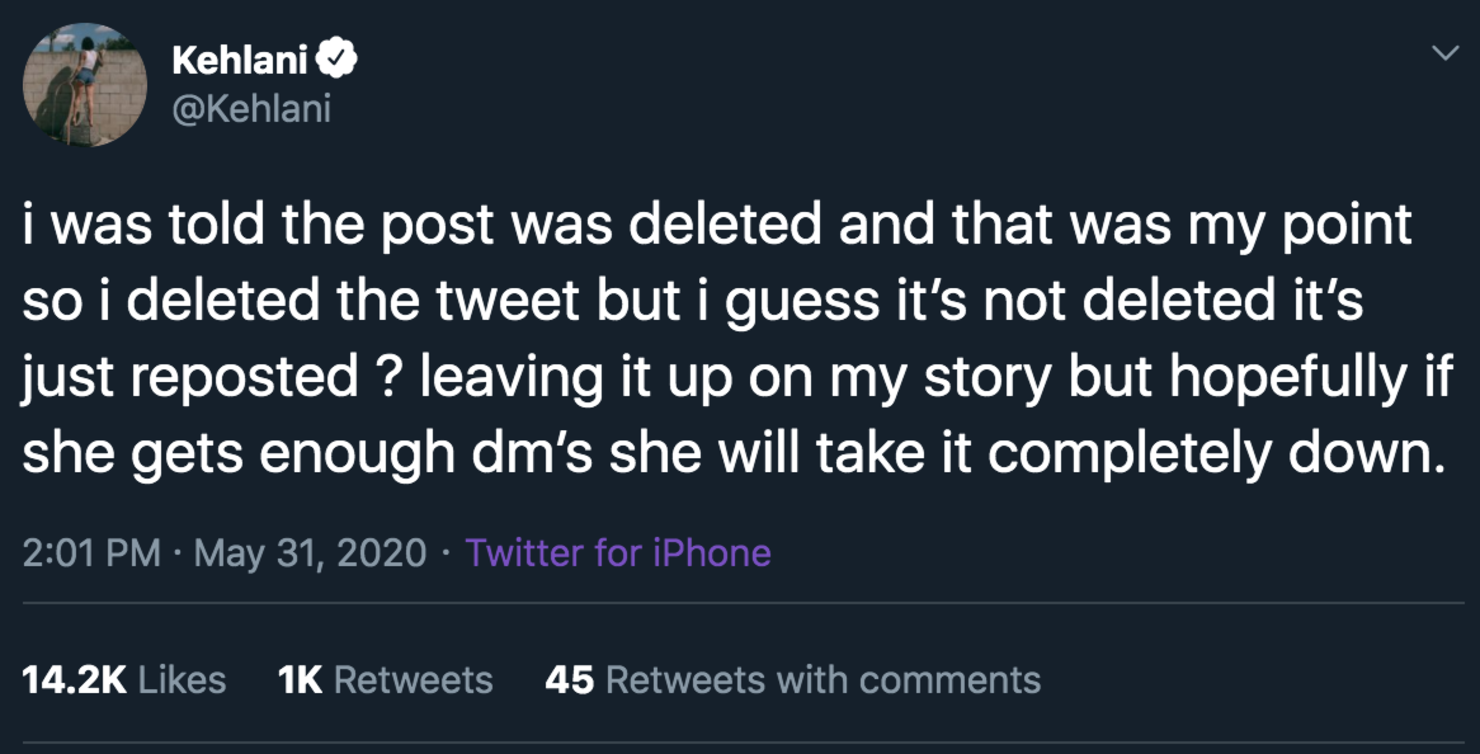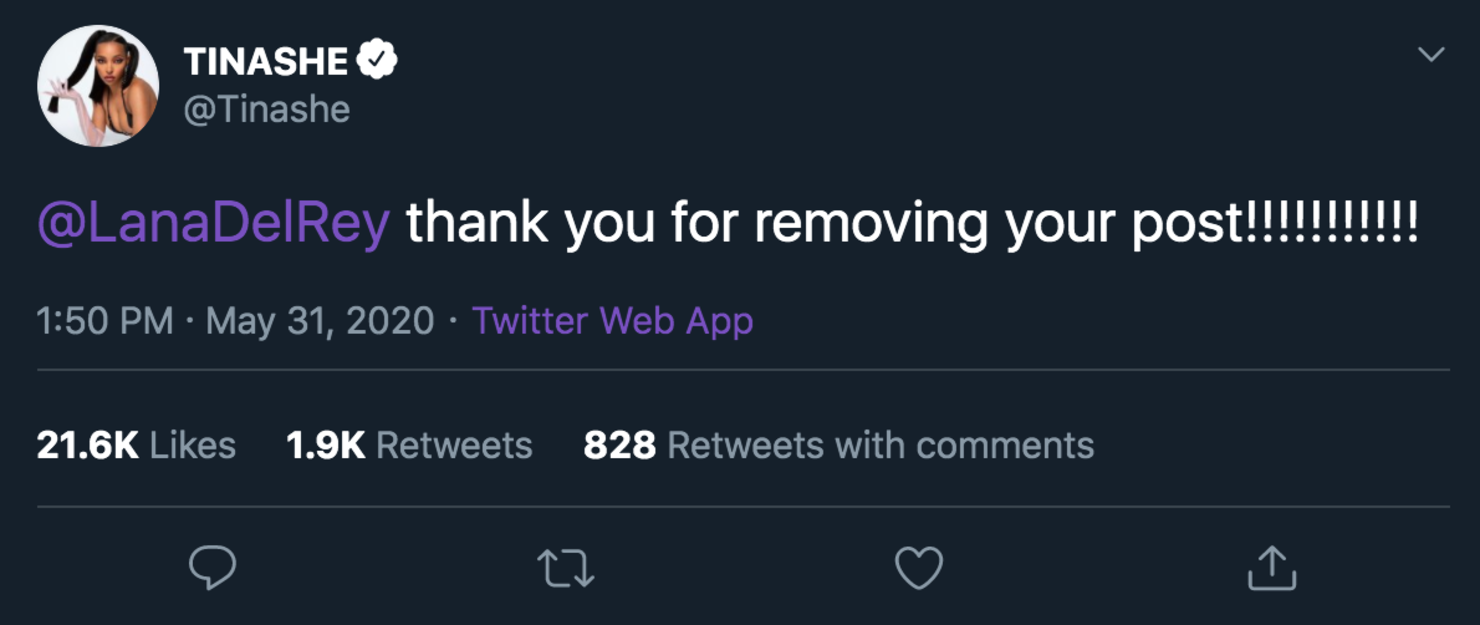 Many fans are commenting for Del Rey to remove the rest of her posts as you can see the protesters' faces. 
Please click here to learn how you can help during the fight for racial equality.
Photos: Getty Images