Record Store Day 2020 Shares New Release List: Billie Eilish, Bowie & More
By Eliot Hill
June 3, 2020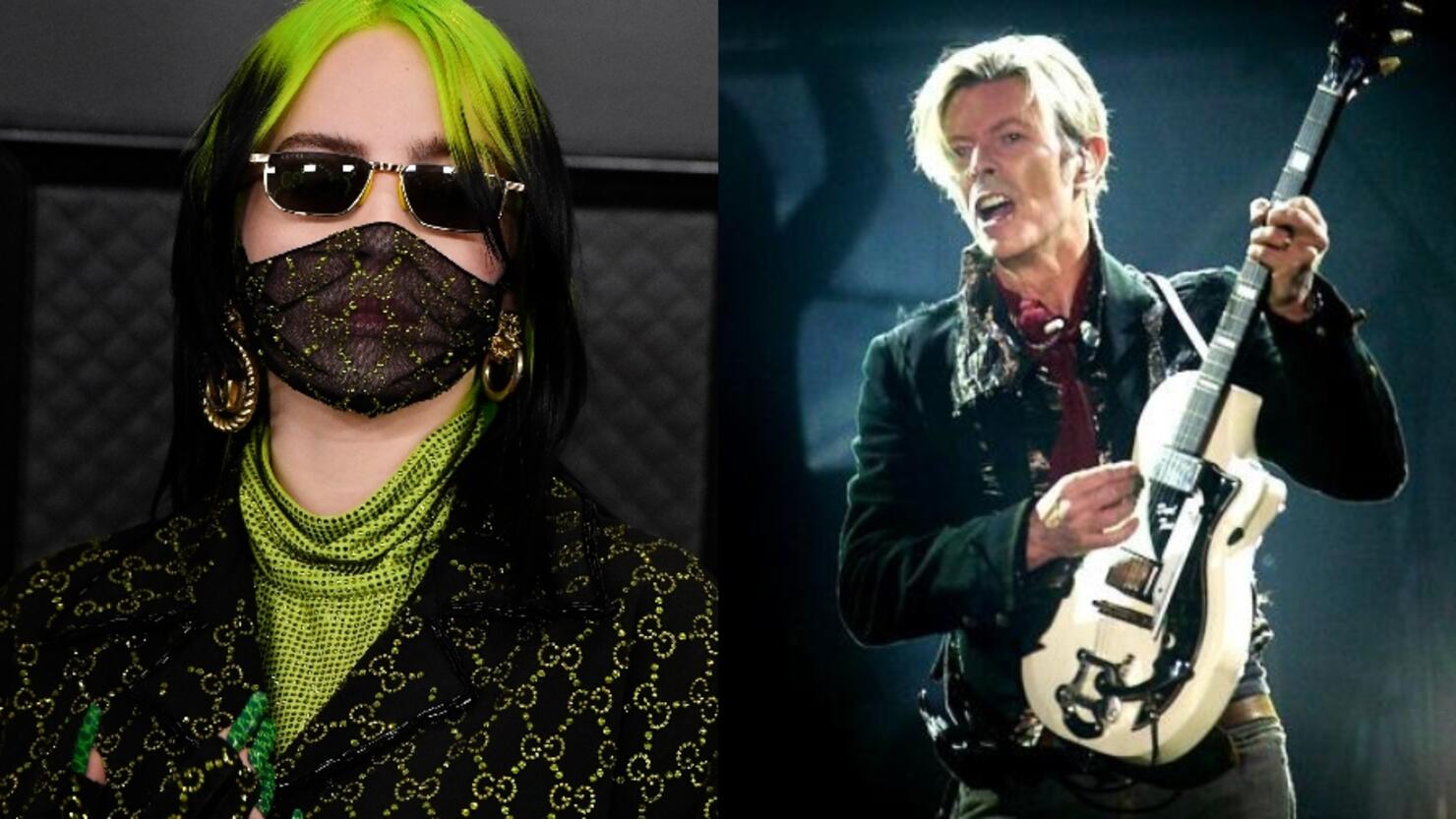 Like many events that music fans were looking forward to, this year's Record Store Day, which originally happens in April, was postponed.
The annual event was first pushed back to June 20 but at the end of April, RSD announced the usual one-day event will span across three days this summer and fall: August 29, September 26 and October 24.
This week,Record Store Day dropped the releases that will be available one each date and it includes some great vinyl from Billie Eilish, David Bowie, Elton John, Paul McCartney, and Gorillaz. 
On August 29 fans can expect the following (and more) to be released:
Billie Eilish's Live at Third Man Records will be pressed on opaque blue vinyl. We first heard about the recording late last year. 
David Bowie's ChangeNowBowie will be available as well as I'm Only Dancing (The Soul Tour 74).
Gorillaz will be releasing the D-Side and G-Side from their first two studio albums. 
Black Lips and Kesha are releasing a 7-inch single called "They's A Person of the World."
Paul McCartney's solo debut, McCartney, is getting a 50th-anniversary reissue.
Coming September 26th fans can grab:
Tegan and Sara's new live album, Tonight In the Dark We're Seeing Colors.
Fleetwood Mac's The Alternate Rumors will be available on a limited-edition vinyl.
Soundgarden's Kim Thayil, Ben Shepherd, and Matt Cameron teamed up with Brandi Carlile for a 7-inch honoring the band.
Finally, October 24 offers up the following:
Beck's "No Distraction / Uneventful Days" 7" with a St. Vincent remix.
Grateful Dead's Buffalo 5/9/77 will be a set of 5 LPs with a custom-etched 10th side.
Keith Richards' 7" "Hate It When You Leave" b/w "Key To The Highway" the latter being a rare track
The Rolling Stones will drop the Metamorphosis UK LP which includes an orchestrated version of "Out Of Time."
You can check out all the releases on RSD's site.
Photos: Getty Images