Fall Out Boy Commits $100,000 To Racial Justice Organizations
By Katrina Nattress
June 8, 2020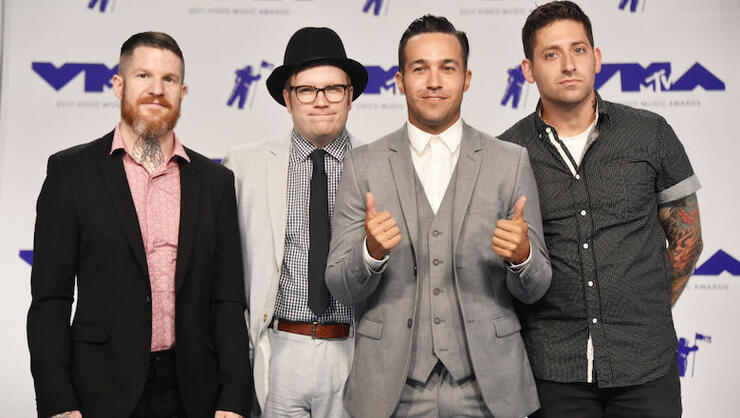 Fall Out Boy is the latest rock band to show support to Black Lives Matter. On Monday (June 8), the band shared on Instagram that it would be committing $100,000 from the Fall Out Boy Fund to organizations fighting racial injustice.
"When you discover rot deep within your house you don't just paint over it. You dismantle it and rebuild a better house," the band wrote. "We support the black community in the struggle against racial inequality, injustice, and police brutality by committing $100,000 from the Fall Out Boy Fund this summer. We will begin with donations to National Bail Out and Black Visions Collective. We realize this is a marathon not a spring and plan to continue and expand our support."
They ended the post with a quote from author Pearl S. Buck: "'The young do not know enough to be prudent, and therefore they attempt the impossible, and achieve it, generation after generation.'"
The news comes two months after Fall Out Boy donated $100,000 to COVID-19 relief. See their post below.