Hayley Williams Says Songs 'Prove Peace' To Her
By Katrina Nattress
June 9, 2020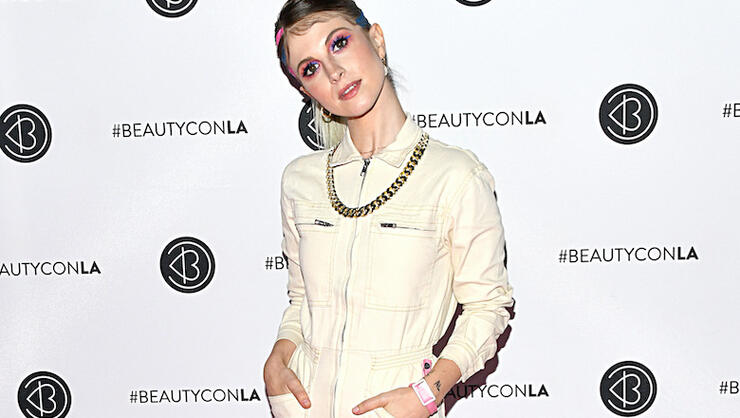 A day after handing over her Instagram account to the Teens 4 Equality activist group, Hayley Williams shared another installment of her "amateur hour / self-serenades" sessions, this time covering Judee Sill's "Lopin' Along Through The Cosmos." The Paramore singer captioned her performance clip with a reflective message.
"it's a chaotic time. how to keep the stamina— and more importantly the faith— necessary for real change?" she wrote. "equality is not a fad diet, it is a lifestyle shift. it will take consistency and more personally, it will take each of our individual passions... i am interested in weaving my passion for advocating for mental wellness into the lifestyle of equality that i want to be a part of cultivating here. as i think about all of this, my mind keeps going back to music. on a deeply personal note, if i didn't have songs i'd see no reason to exist. in my own time, recharging and resting, songs let me know im not alone and they prove peace to me. i hope that however you are, you are okay today."
The singer has been active in the Black Lives Matter movement since George Floyd was killed by police officers on May 25. Last week, Paramore donated $25,000 to organizations fighting for racial justice.
Watch Williams cover "Lopin' Along Through The Cosmos" below.
Chat About Hayley Williams Says Songs 'Prove Peace' To Her