Niall Horan Announces 'Heartbreak Weather' Art Contest With Great Prizes
By Lindsey Smith
June 12, 2020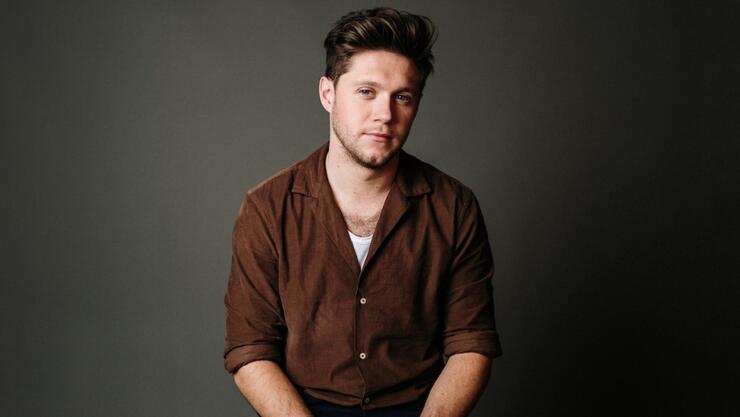 Calling all artistic Niall Horan fans, your time to shine has come!
On Friday (June 12), the "Black And White" singer announced a special contest that will definitely spark your creativity — even if you don't consider yourself an artist.
The former One Direction singer wants fans to bring a song from his latest album, Heartbreak Weather, to life with their favorite creative medium. 
The art doesn't have to just be a drawing, the contest is open to digital graphic design, illustration, photography or a 10-second animation. Even better news, if you can't choose just one favorite song (because lbr, how could you possibly choose just one), the contest allows for up to 15 submissions!
Plus, there are some pretty incredible prizes in store for the winner. Not only will your artwork be shared on Horan's social media, he will personally sign your artwork and mail it back to you — so get a frame and a spot on your wall ready!
There will be one Selected Creator and four Finalists chosen, plus up to nine pieces of work may be picked as Popular Choice winners.
The contest is open until July 14, 2020 and you can enter here.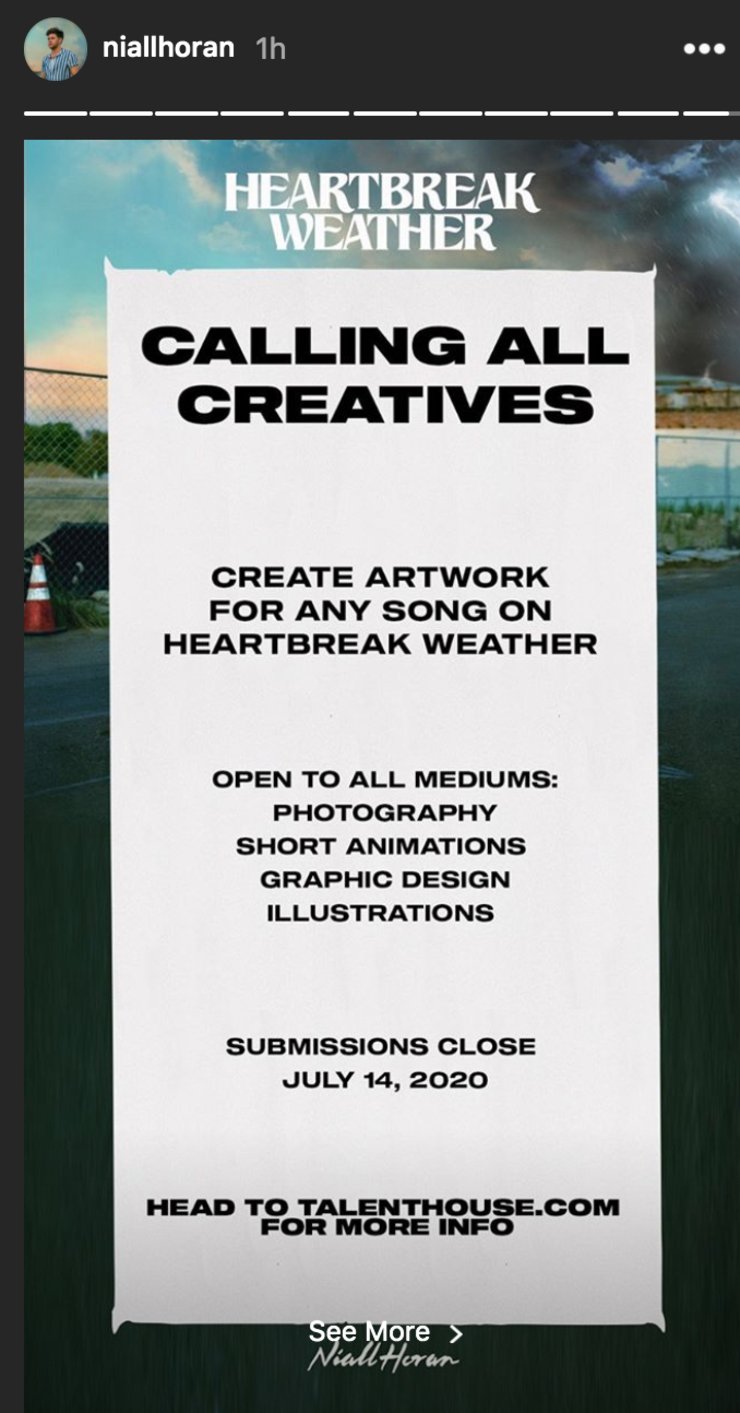 Check out the prizes below to help motivate your artsy side:
1 piece of work will be chosen by Niall. The Selected Creator will potentially:
Have their work shared across Niall's online channels
Have their work shared across Capitol Records or Modest Management marketing channels (print or digital)
Receive a printed copy of your artwork signed by Niall Horan
Receive £1,000
4 pieces of work will be chosen as Finalists. Each Finalist will potentially:
Have their work shared across Niall's online channels
Have their work shared across Capitol Records or Modest Management online channels
Receive £500
Photo: Rachel Kaplan for iHeartRadio
Chat About Niall Horan Announces 'Heartbreak Weather' Art Contest With Great Prizes