Rachel Lindsay Calls For More Bachelor Diversity After Matt James' Casting
By Emily Lee
June 12, 2020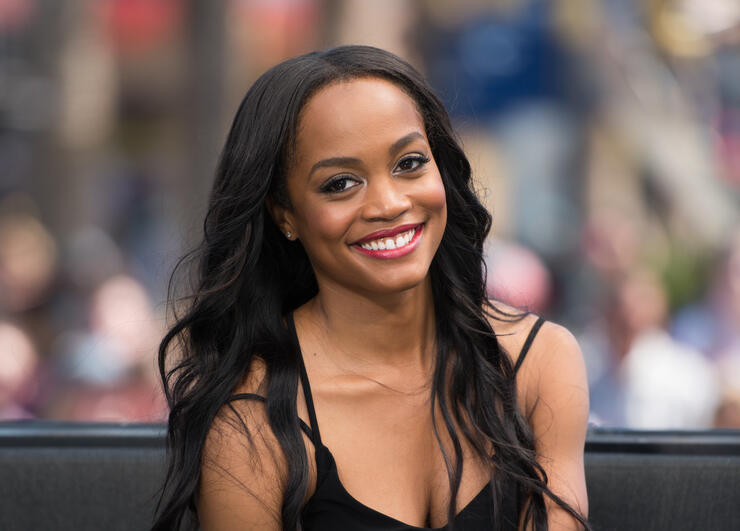 Since her historic turn as the first Black lead in the history of The Bachelor franchise, Rachel Lindsay has advocated for more diversity on the long running reality show. On Friday (June 12), ABC announced Matt James will be the first Black Bachelor after 18 seasons. Though it's exciting for fans of the dating show to see James as the franchise's new leading man, Lindsay is worried The Bachelor isn't making any meaningful changes behind-the-scenes.
In an interview with Good Morning America, Lindsay highlighted the changes The Bachelor still needs to make. "I want producers of color," she said. "I would like for them to cast leads that are interested in dating outside of their race that aren't just getting their first time experience for the first time on national TV. I need the acknowledgment of that."
Since it took The Bachelor three years—and public pressure from Lindsay herself and fans of the series— to cast another Black lead after Lindsay's season, she's worried that James' casting is merely symbolic. She expressed concern that The Bachelor is "putting a Band-Aid over the situation and just saying, 'Here, we're going to put this here. Are you happy now?'"
Following his announcement as the new Bachelor, James praised Lindsay's work to diversify the show. "I think it's a step in the right direction," James said of his casting. "When Rachel speaks, we listen. She has a very important voice in all this, being the first black woman, person of color, to have a lead, so I think that we're all following suit in that conversation, and this is hopefully the first of many black men to be in the position that I am in now."
Photo: Getty