Mark Tremonti Recalls 'Crazy Moment' Eddie Van Halen Crashed His Warm-Up
By Andrew Magnotta @AndrewMagnotta
June 19, 2020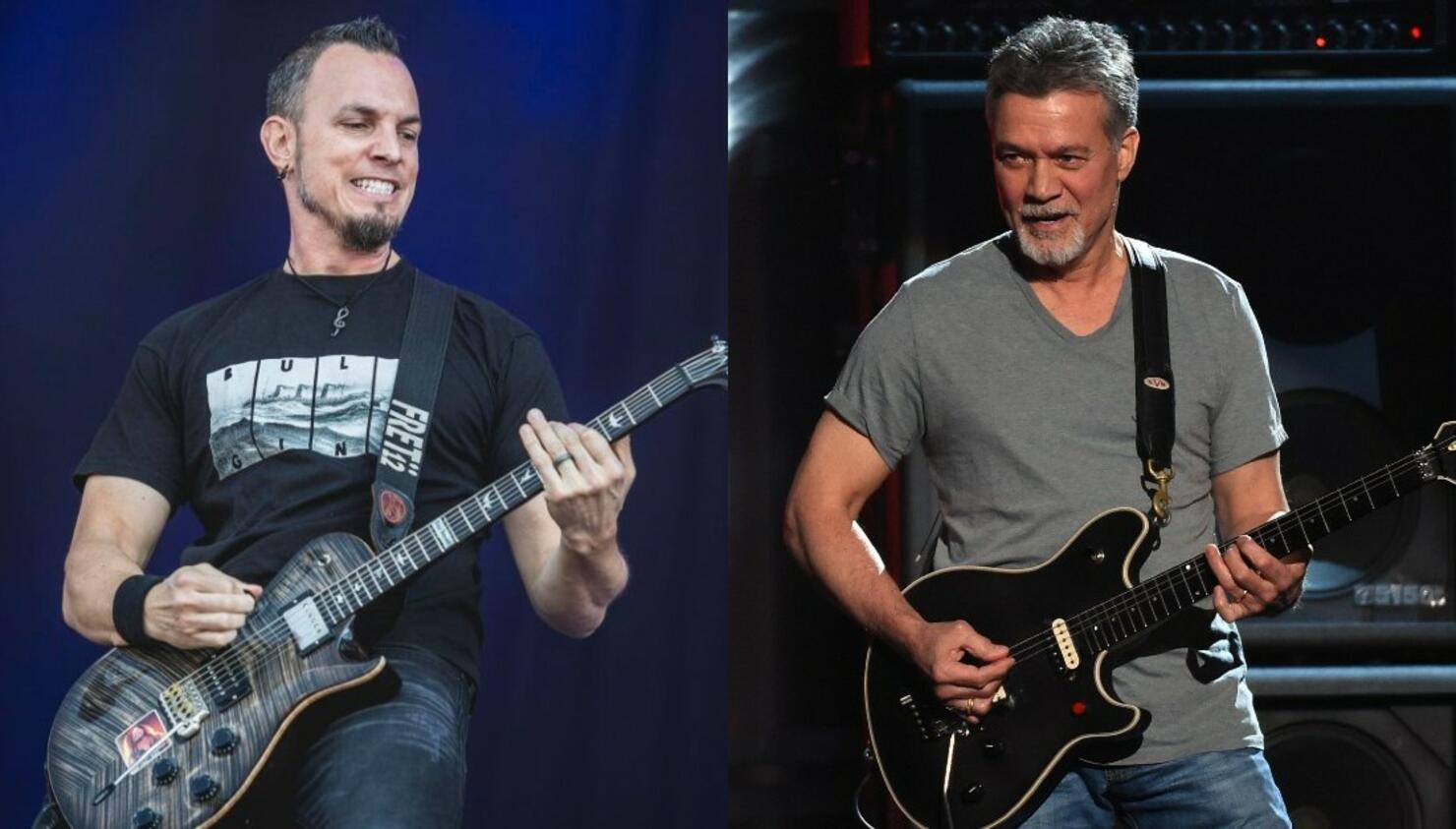 While Mark Tremonti has performed for Eddie Van Halen numerous times in his career, the Alter Bridge and Creed guitarist says he's never gotten used to Van Halen's scrutiny.
Tremonti tells Ultimate Guitar that he used to visit Van Halen at his studio and watch the guitar icon work, but he's never been so comfortable when the tables are turned.
Many artists will tell you they feel extra pressure when they perform in big cities like London, New York or Los Angeles because so many of their contemporaries tend to come to the shows. A star as big as Van Halen can mostly go where he wants backstage, so you never know where you'll find him.
Tremonti recalls one moment when Van Halen walked in on him getting ready for a show. He was working on a specific technique when he felt a presence nearby.
"I remember one time I was in L.A., warming up for a show and somebody was standing behind me for a minute," Tremonti recalled. "And all of the sudden, I turn back and it was Eddie Van Halen. And he goes, 'You don't pick very much, do ya?' Because I was just warming up my left hand doing some legato runs."
Tremonti continued: "That was a crazy moment. I have probably met Eddie a dozen times over the years, but every time we would meet up it was always an intense moment because he is such a legend."
While Tremonti has been as busy as ever, between Alter Bridge and his solo band, Van Halen hasn't performed live in years. Plans for the band to reunite with longtime bassist Michael Anthony and tour stadiums last year fell apart, reportedly due to Eddie's health problems.
While David Lee Roth has suggested Van Halen's days as an active band are through, Sammy Hagar says he remains hopeful for a reunion someday.
Photo: Getty Images