Sammy Hagar Thinks David Lee Roth Is Wrong About Van Halen Being 'Finished'
By Andrew Magnotta @AndrewMagnotta
May 21, 2020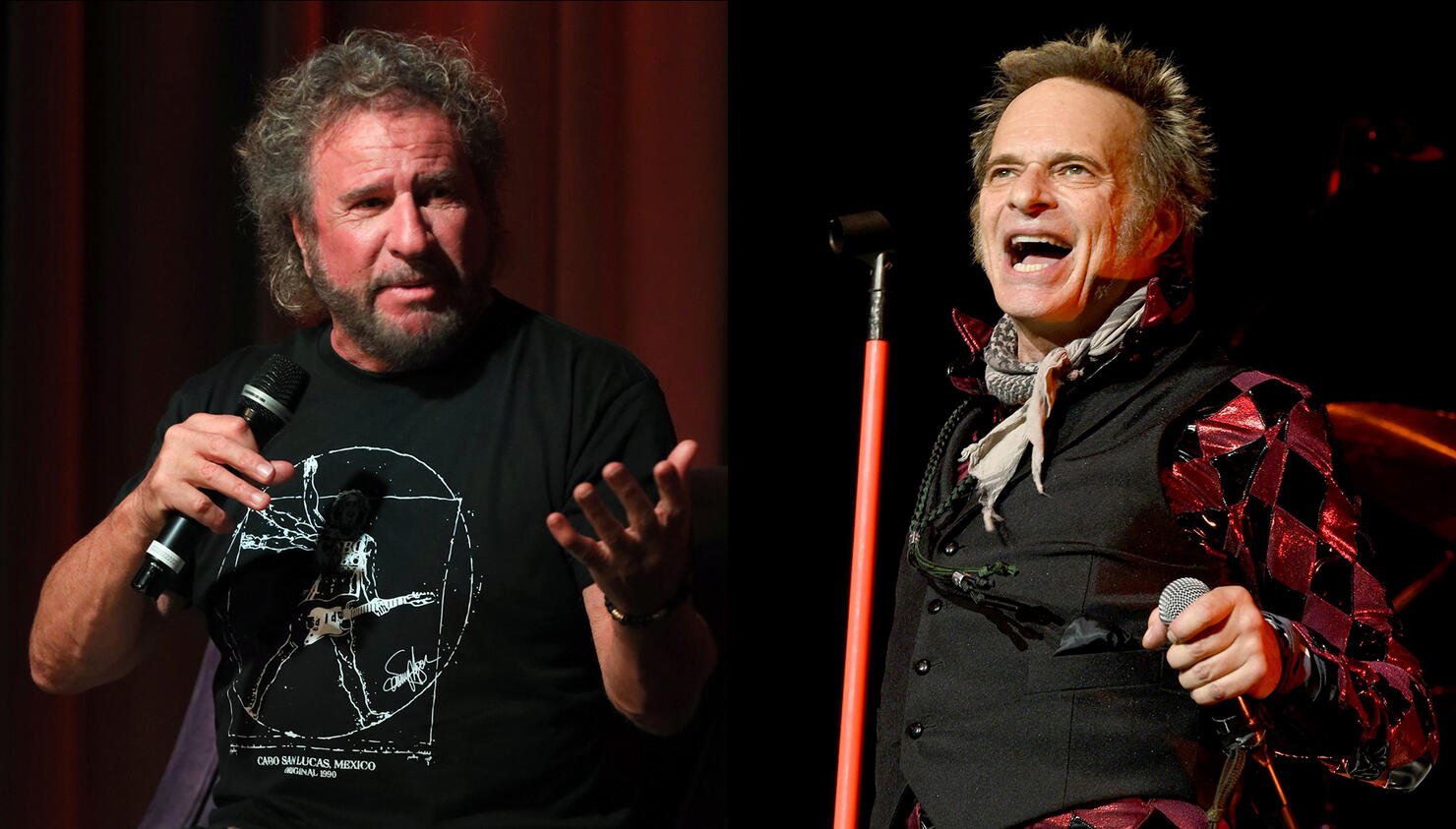 Sammy Hagar might never perform with Van Halen ever again, but he still doesn't believe David Lee Roth when Roth says that the band is "finished."
Van Halen planned to tour last year with Roth, but the the affair never advanced beyond the early planning stages, reportedly due to Eddie Van Halen's health issues.
When the tour never materialized, Roth relaunched his solo career, claiming that he alone was now in charge of Van Halen's legacy. Hagar says he doesn't think it's that simple.
"Until Ed or Alex Van Halen die, they're not finished," he told Rolling Stone. "Those are two great musicians that can friggin' do as good as most people at half-mast. As a drummer and as a guitarist and a creative person, Eddie, I can't see them ever being finished. I wish they were more active, but I think Van Halen will never be finished."
Hagar hasn't spoken directly with Eddie since 2004 and Roth acknowledged less than a year ago that he still doesn't get along with either Van Halen brother.
One man whom Eddie has called a friend for nearly 40 years, Steve Lukather, allayed concerns over his condition. Lukather said last September that there was no "drama" regarding Eddie's health, saying touring is simply more challenging with the added complications of aging.
"If they want to get it together, they just have to call Dave or have to call Sammy," Hagar added. "They can go out with [Eddie's son] Wolfie as a trio, but that's not the legacy of Van Halen. I think they know that. I'm not predicting what's going to happen, but I would tell you if there's concerts next year, Van Halen will probably be on tour next year."
Hagar's band with former Van Halen bassist Michael Anthony, The Circle, built a break into its touring plans last summer to facilitate a reunion between Anthony and Van Halen that never materialized.
While Hagar insists he doesn't know what Alex and Eddie have against him, he's remained open to the possibility of one last go-around to provide closure to the fans and everyone involved.
Perhaps the reality of the pandemic will lead to olive branches finally being extended. To Rolling Stone, Hagar cautioned that he doesn't have any inside knowledge, just optimism.
"I just know what I know in my heart and my head, which is that it has to happen," Hagar said of another Van Halen tour. "Whether it's Sam and Dave or not, I don't know that either. But I know that Eddie and I are not done. If enough water goes under the bridge before we die, it'll happen. It has to. God is going to slap us both around if he has to."
Photo: Getty Images