Gerard Way Will Talk 'The Umbrella Academy' During 'Comic-Con@Home' Panel
By Eliot Hill
July 13, 2020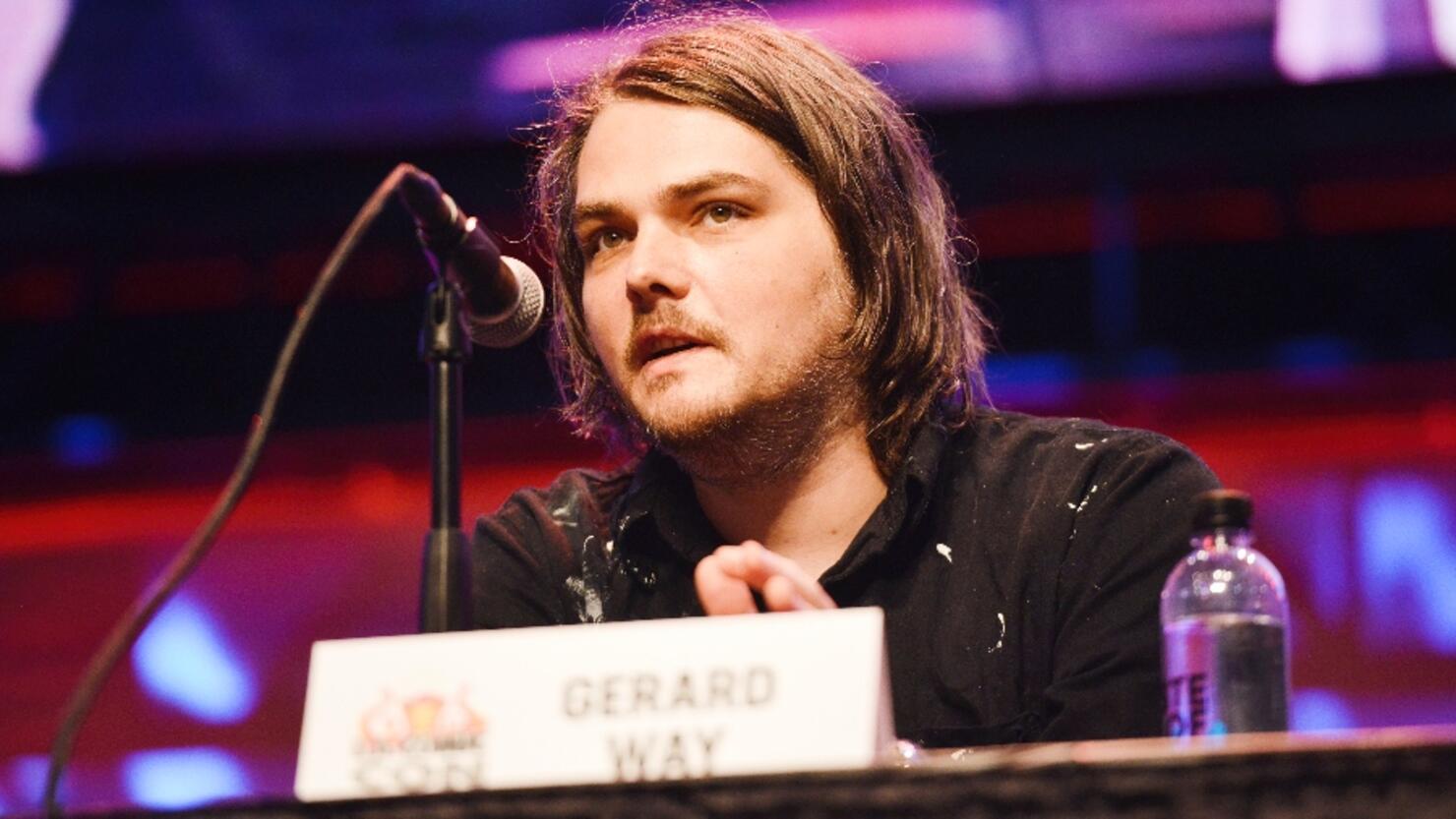 Every year, comic book enthusiasts look forward to attending the annual Comic-Con expo whether it be in San Diego, LA, New York City, and beyond.
Sadly, due to COVID-19, this year's festivities will no longer be taking place in person. Thankfully, Comic-Con will be taking to the internet to keep fans entertained with a variety of panels and more.
While it won't be the same as being there in person, Comic-Con has a host of events planned from July 22-26 dubbed "Comic-Con@Home" — and yes, cosplay is still very much encouraged!
Taking part of the virtual 2020 activities is The Umbrella Academy creator, Gerard Way.
The My Chemical Romance frontman will be part of the Dark Horse All-Stars panel on July 25 at 12pm PTD/3pm EST. He'll be joined by Nnedi Okorafor (co-creator of LaGuardia), and Matt Kindt (co-creator of BANG!) to discuss all things writing, creative processes, characters and more.
 Hopefully, he'll even tease what we can expect from his upcoming comic about The Umbrella Academy's favorite Séance, "Klaus". Earlier this year, Way revealed that he was writing a spinoff comic about Number 4 and the comic is set to arrive in September after being pushed back from a June release. 
The television adaptation of his hit comic will be celebrating its second season just a few days after Way's panel. The Umbrella Academy Season 2 arrives July 31 and Way even wrote and recorded a brand new song for the trailer; which was just released earlier this month.
You can watch his panel here and check out the full schedule here.