Carly Pearce Is Back In The Studio: 'Pouring My Heart Into These New Songs'
By Blake Taylor
July 15, 2020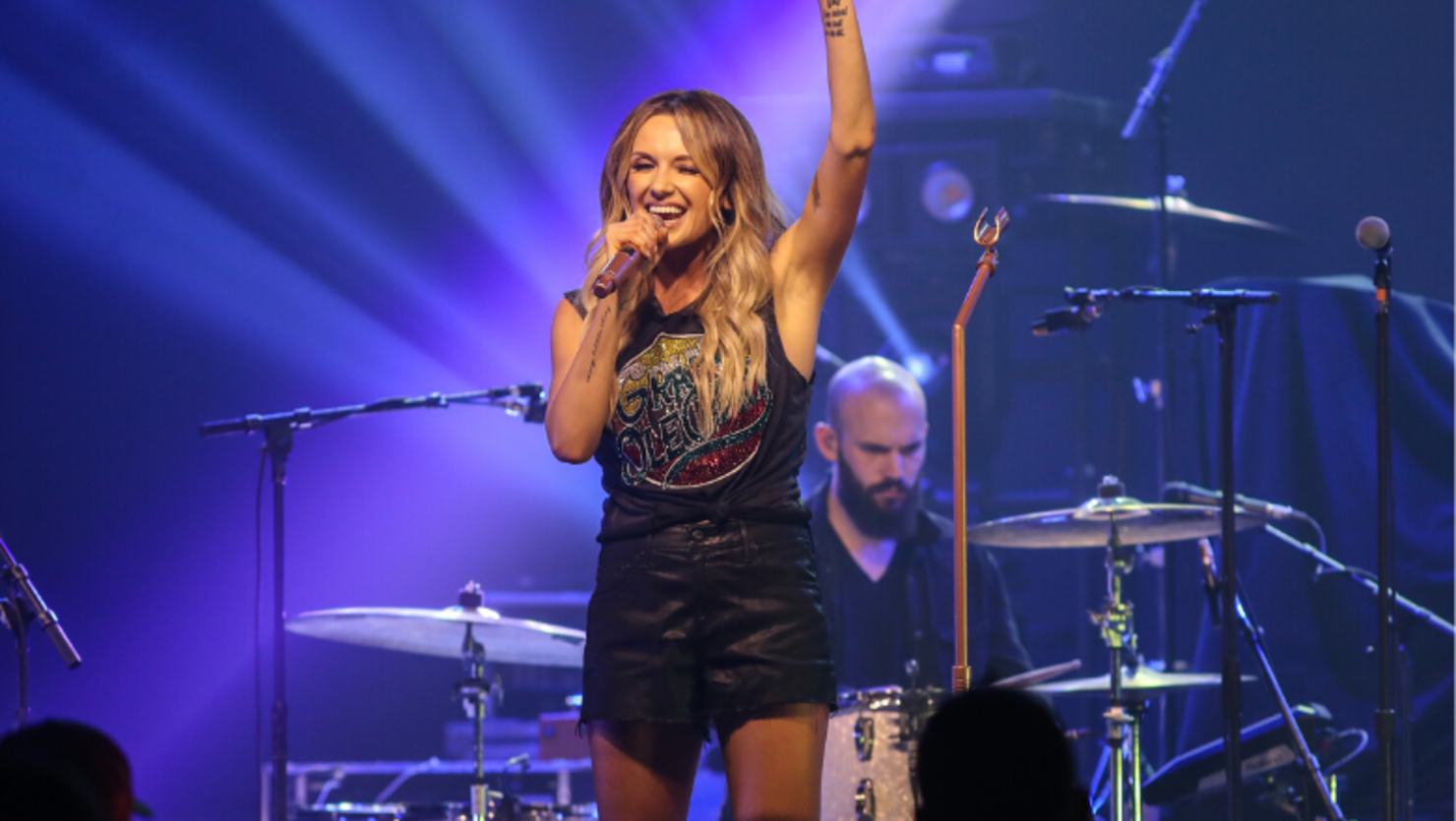 Carly Pearce is hard at work on new music! On Tuesday (July 14), the country star turned to social media to share a photo of herself smiling in what seems to be a recording studio.
"Pouring my heart into these new songs. Can't wait to share with you....♥️," she wrote in the caption.
Comments from excited fans immediately poured in. "And I can not wait to hear them CP 💖," one fan wrote, with another adding, "COME THRU CARLY😍." Another user commented, "I feel like this new music is going to wreck our worlds in the best way possible."
Pearce's most recent new music arrived in February with the release of her self-titled sophomore album. The project features a total of 13 songs including fan-favorites like "Closer To Me," "Call Me," "It Won't Always Be Like This," and her hit duet with Lee Brice, "I Hope You're Happy Now."
Last month during a Grand Ole Opry performance, Pearce debuted an emotional new song dedicated to her late producer, Busbee. The song titled, "Show Me Around," was inspired by a story told at Busbee's funeral.
"At his funeral, a songwriter that all of us in Nashville love named Barry Dean, he gave the most beautiful speech," Pearce explained ahead of her performance. "And Busbee has three little girls and a beautiful wife, and he painted this picture of Heaven that was so beautiful to me, that Busbee had a map and he was getting the lay of the land and figuring out all of the places just like Disney Land that he wanted to show his family and show all of us."
"If anybody's ever lost anybody this felt like a really cool way to look at our loved ones that are going to meet us in Heaven and show us around," she added.
Pearce's heartfelt performance of "Show Me Around" can be seen below.